[jwplatform usgftbUj]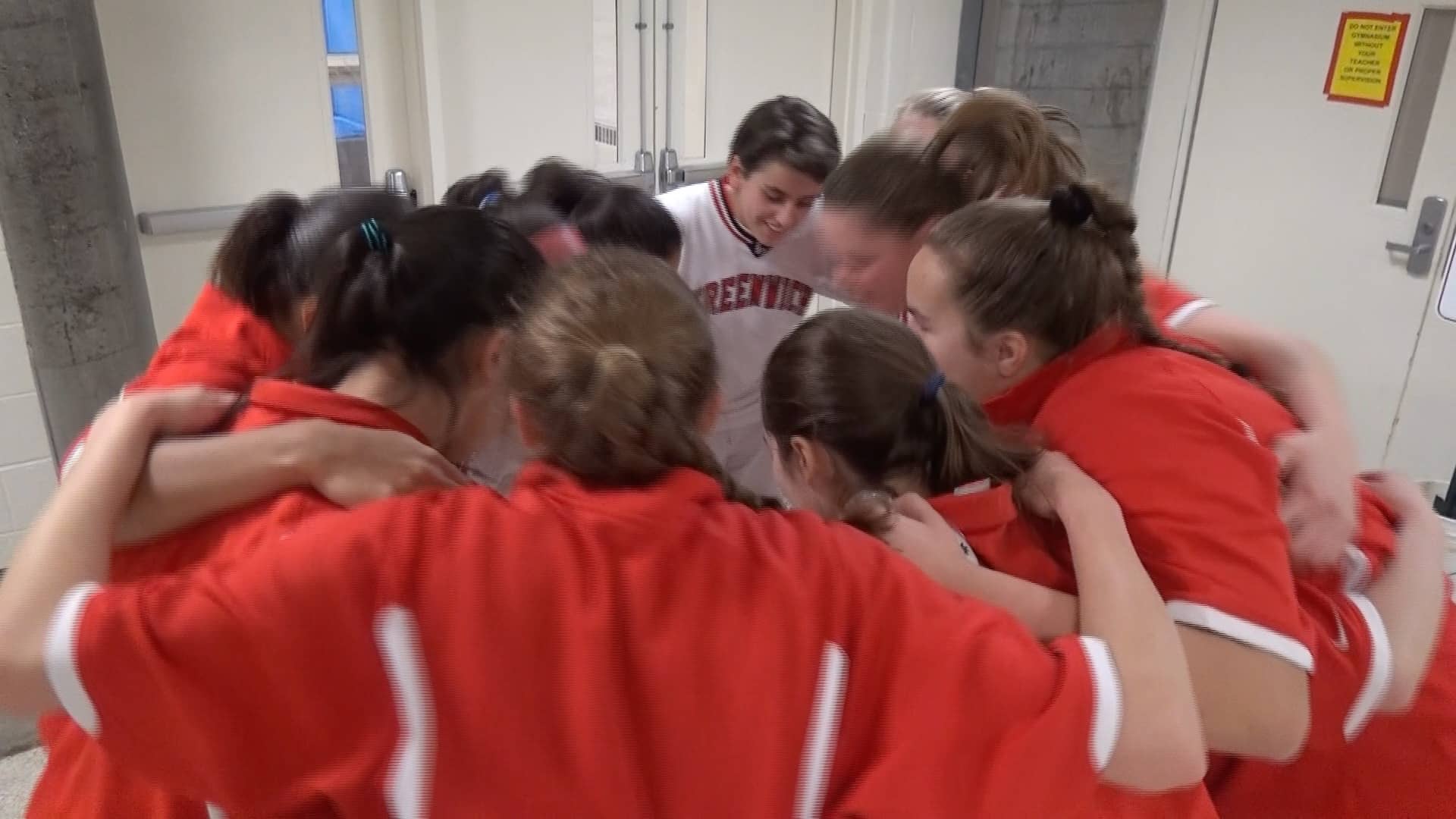 After four years of playing basketball for Greenwich High School, Caroline Beneville and Abbie Wolf are being honored at Senior Night.
"They were a good one-two punch. You have the big inside and Caroline on the outside who can knock shots down seemingly at will," said Coach Hernandez.
Beneville and Wolf came up to GHS together from Central Middle School.
"Abbie and I have been together since day one. It's nice to share that together We've become really great friends," said Beneville.
"Caroline was actually one of the first people I met in Greenwich when I came in eighth grade to the Boys and Girls Club practice. She was there and very welcoming. Then, middle school season at Central, we were the dynamic duo and it's continued until today," said Wolf.
Over the past four years, two year starter Beneville says she has gained confidence.
"I think I've come into my role more and I know what my job is on the court. I'm more confident my ability to do that every game," said Beneville.
And Wolf says she has seen the team grow during her time at GHS.
"Making states was a big deal my freshmen year and now that's a given. We are making states. We are going far in states. It's not just being happy to be in the first round. We made a name for ourselves and we have to continue that every night. We're the team people are after now, we aren't the underdogs," said Wolf.
Coach Chrys Hernandez says these two players have a great work ethic and are role models for the younger girls.
"They not only want to get themselves better, but they look to get those around them better," said Hernandez.
Hernandez says she is sad to see these two girls leave, and she always misses her seniors when they are gone.
"They come in and I watch them grow. To see them grow has been great, but to watch them leave is definitely going to be a little bittersweet," said Hernandez.
"I'm definitely going to miss the girls, whether it's a high five in the hallway or bus rides back home after the game, that little high school feeling," said Wolf.
The Cardinals will take on Fairfield Ludlowe on Monday at 12:00 p.m. with senior night festivities beginning before the game.