[jwplatform yqFSJVml]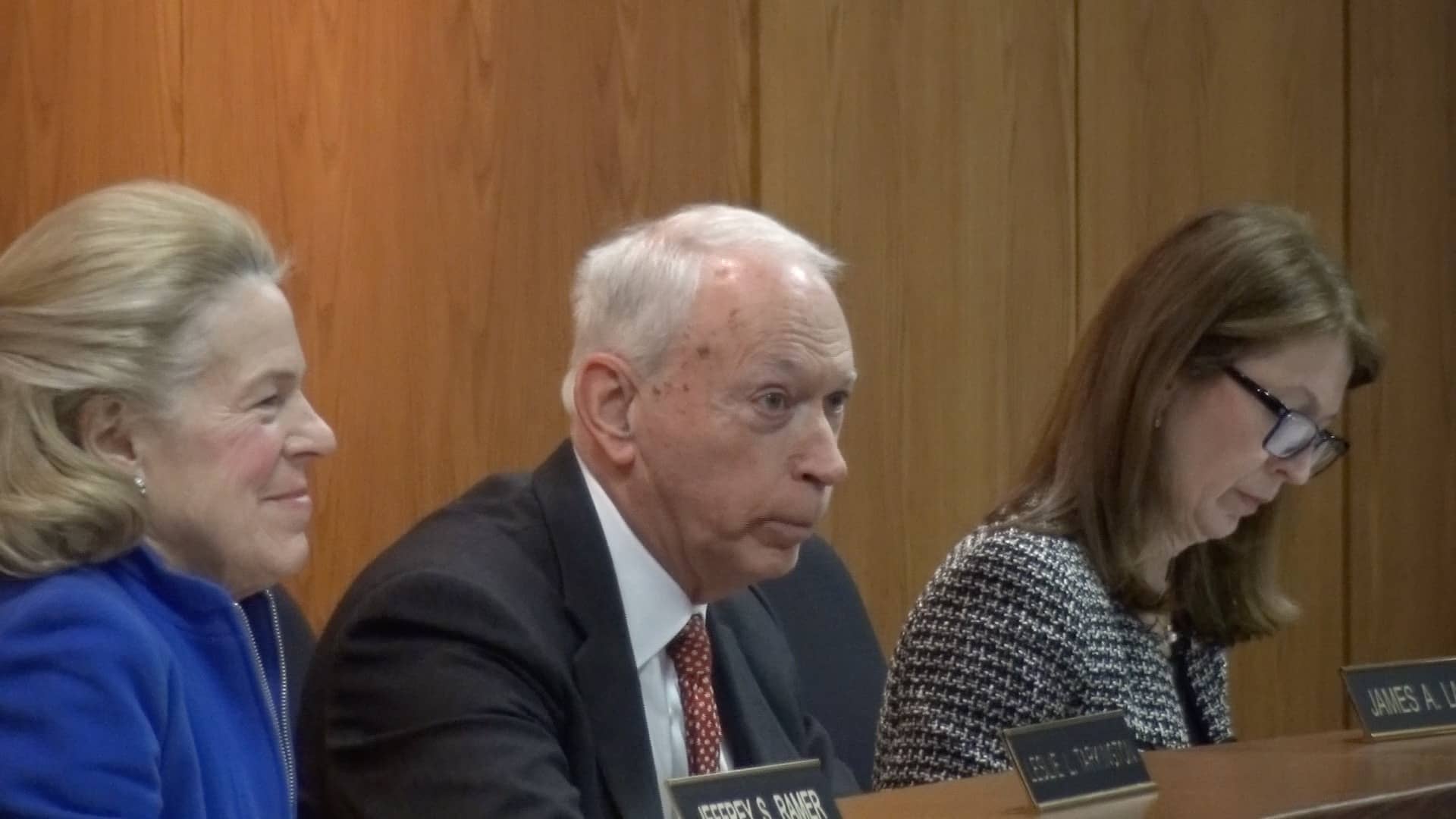 First Selectman Peter Tesei submitted his recommended budget to the Board of Estimate and Taxation's Budget Committee on Monday night. This proposed 2016-17 budget totals $428 million with a local tax increase of 2.73 percent.
"This budget represents a commitment to maintaining the character of our town, and strengthens it as a premier place to live, work, and raise a family. It does so within our long standing goals for a modest and predictable tax rate," said Tesei.
Tesei presented brand new initiatives to the board, the first being fire department staffing.
"This is to equalize fire services across the town to increase staffing levels from two to three firefighters on all engines staffed by career personnel, and four new firefighters per year for the next four years to achieve that objective," said Tesei.
Tesei says adding more fire fighters will help reduce the risk of injury and improve the efficiency of the first responders.
The First Selectman also says he wants to add safety features to Greenwich Point during the busy season. He recommended that the budget include funds for police presence on weekends and holidays from Memorial Day through Labor Day at the beach.
"The police and Parks and Recreation Departments reviewed their staffing schedules and were able to reduce the total cost of this service to $23,300," said Tesei.
Board of Selectman already voted increased the daily parking fee by $10, so there is already a plan in place for more revenue.
Tesei says three major capital improvement projects are in his budget- construction of New Lebanon School, a new Northwest Fire and GEMS Station, and improvements to the Eastern Greenwich Civic Center.
"The existing building's internal systems are failing due to age. There are multiple issues with the sanitary, electrical, heating, plumbing and structural systems. It is critical to advance this project as it is difficult to keep it functioning in its current state," said Tesei.
Next, the Budget Committee will meet with school officials on February 3 to review the budget further.