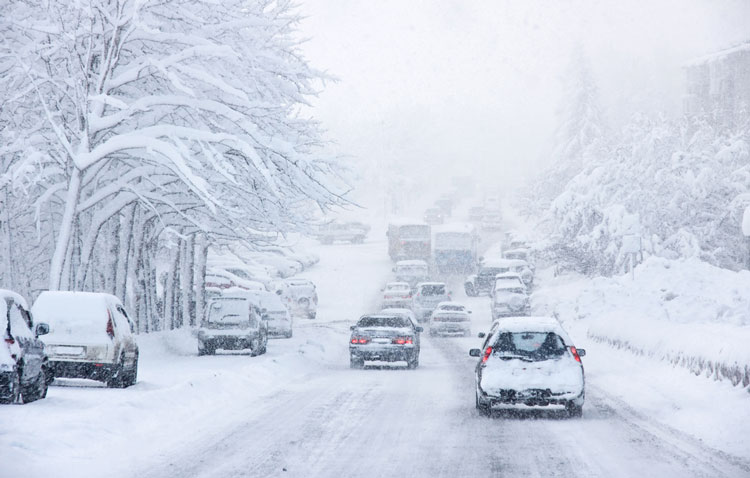 UPDATED: Friday, Jan. 22 at 2:29 p.m.: This weekend's first winter storm of the season has led to several local varsity events to be either postponed or cancelled.
For Greenwich High School, the GHS girls hockey team's game at home against New Canaan has been moved to Feb. 15 at 4:15 p.m. The contest will still be played at the Dorothy Hamill Ice Rink.  The GHS wrestling team will have to wait a day to compete in the Walkill Duals. The meet that was originally scheduled for tomorrow will be placed Sunday morning starting at 11 a.m.
The Greenwich High boys and girls indoor track teams were supposed to compete at both an FCIAC qualifying meet at Staples and the SCC Coaches Invitational up at the New Haven Athletic Center tomorrow. Both those events have been postponed to a date to be named later.
Terry Lowe and the undefeated Greenwich High School boys swimming and diving team were set to take on perennial powers Fairfield Prep Saturday night, but that has been officially postponed until Jan. 30 at 2 p.m. at the Greenwich High pool.
Brunswick School has a slew of cancellations and a postponement for events that were slated to be played Saturday. For the second year in a row, the Brunswick School wrestling team was forced to cancel the Brunswick Invitational Tournament.
Also playing at home were the squash and basketball teams and those game were cancelled as well. The Brunswick basketball squad was slated to take on Salisbury at home, while the squash team was ready to take on Salisbury and Hotchkiss.
The Bruins' swimming and diving team, as well as hockey team, were on the road Saturday and both their games were called off. The swim team was going to travel up to Cheshire. However, the Brunswick ice hockey team's game has been postponed, as the Bruins will travel to The Hill School for the makeup game Monday at 4:45 p.m.
At Greenwich Academy, two events have been changed. The Gators' ice hockey team was going to take on Millbrook School on the road, however the game has been moved to Monday, Feb. 22 at 4 p.m. at the Millbrook School.
The GA swimming and diving team was scheduled to hit the road and battle Westover Saturday at 3, but that has been moved to a date yet to be determined.
For Convent of the Sacred Heart, one event is still scheduled as of press time. The CSH squash team will be home when they take on Westover and Loomis Chaffee School Saturday at 2:30 p.m. The Sacred Heart swimming and diving team was slated to take on Miss Porter's School, but that has been cancelled.
As always, please check with your school's athletic department for updates on games.