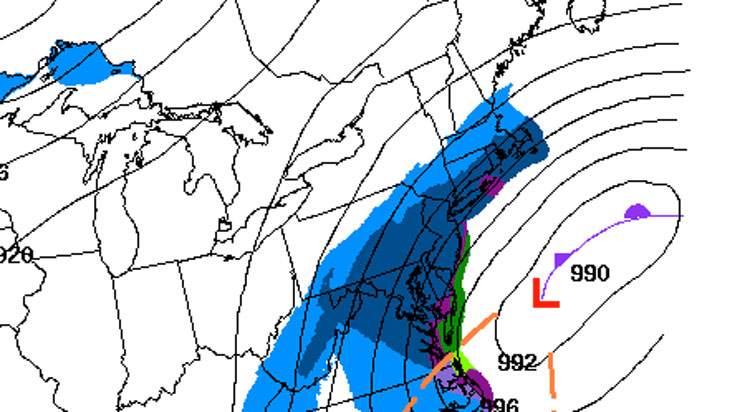 UPDATED: Friday, Jan. 22 at 2:07 p.m.: While the month of December felt like it could have been April, the snow is finally going to make its presence felt this weekend.
As of this post, Greenwich is expected to pick up anywhere from five to 10 inches of snow. While the snowfall will cause icy roads and not ideal travel condition, it's the winds that are also a major concern. The winds at times on Saturday could be from 15 to 20 milers per hour, with gusts up to 30 miles per hour.
Visibility will also be impacted, as it could get to as little as one half mile or less at times.
The town will be in a Winter Storm Watch starting tomorrow at 6 a.m. and will last until 1 p.m. on Sunday. In addition, Greenwich is also under a Coastal Flood Watch that is in effect from Saturday at 9 a.m. until Sunday morning at 1 a.m.
According to the National Weather Service, a Winter Storm Watch means there is a potential for significant snow, sleet or ice accumulations that may impact travel. 
Check back here for updates on our first winter storm of the season.