September 16, 2015
Greenwich Commercial Real Estate: More Than One Market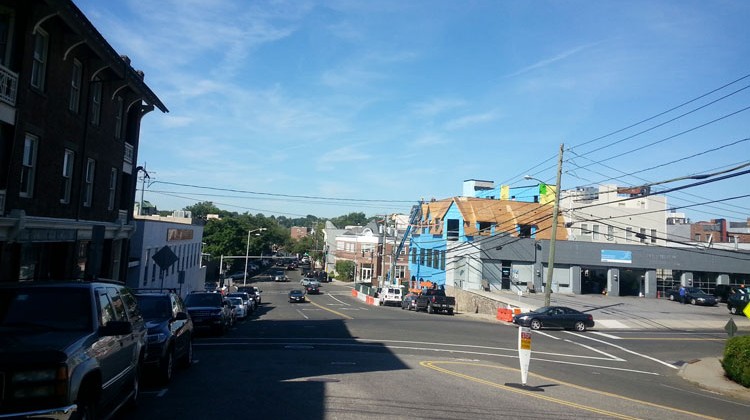 By Allen Murphy
Sentinel Business Columnist
How is the market? That is the question I am asked most about commercial real estate in Greenwich. It's not such an easy question to answer, since "the market" consists of several different markets — different by property type and by property location. Are we talking about retail space on Greenwich Avenue, in Byram, or in Old Greenwich? Office space in Glenville, on West Putnam Avenue, or "walk to the train" downtown?
Those and submarkets like them all have their own characteristics and all behave differently. Plus, a "good" market for an owner/landlord is probably a "bad" market for a tenant, so when you answer questions about the state of the market, it's often a matter of perspective, even if the market has been defined.
Over time, this column will report on individual submarkets and share the thoughts of the building owners (landlords) and business owners (tenants) in the unique business hamlets of our town. We'll also try to provide a big picture perspective on commercial real estate around town, report on interesting transactions or developments, and keep you abreast of Planning and Zoning issues related to commercial real estate. 
The Big Picture: Central Greenwich. In central Greenwich, broadly defined as "walkable to the Avenue," there's roughly 2 million square feet of office space representing about 40 percent of all Greenwich office space. This market segment is generally healthy and active, and it's been that way for several years, having been the first market to rebound from the financial crisis.
Tenant demand for class A office space is strongest near the train station, but there's enough available space in overall central Greenwich that most office tenants have multiple options and some leverage with landlords. Rents for the best space in the best buildings are still in the $100 per square foot range, but it's possible to be in a good quality downtown building for $50 to $60 per square foot, depending on a company's tastes and needs.   
As for building sales, the central Greenwich market has been increasingly active over the last few months, with both users (buyers that intend to occupy the building) and investors as buyers.  Some notable recent user transactions include:
• A local investment firm is purchasing the Wells Fargo building at 28 Havemeyer Place.
• A family that owns a residential real estate company has purchased 2 Soundview Drive, the red brick office building at the corner of Railroad Avenue and Arch Street.  The real estate company will occupy the ground floor, and the new owner will renovate the building to create an attention-getting presence for people coming through the Exit 3 railroad underpass, and for people looking down on the property from the train station platform.
• A local architectural firm intends to purchase and renovate the existing Eversource property at 330 Railroad Ave., across from Pet Pantry and the Lobster Bin.
• An adjoining building owner/investment firm purchased the former Jois Yoga studio at 8 Dayton Avenue.
We look forward to sharing more details, more transactions, and more market commentary with you in the weeks ahead. Next week we plan to focus on central Greenwich retail space — on and off the Avenue. Reader comments, news, and suggestions are always welcome.
Allan Murphy is a Senior Managing Director at Newmark Grubb Knight Frank.  Since 1996 he has specialized in the Greenwich and Stamford markets, representing tenants, landlords, and investors in the leasing, sale, and acquisition of office, retail, and mixed use properties.  Prior to that, he served in several capacities in the real estate industry including as a Vice President in JPMorgan's real estate banking group, an investment sales specialist with Cushman & Wakefield, a manager of C&W's property tax consulting business, and Vice President of investment sales at The Codman Company in Boston.  Mr. Murphy is a 20-year Greenwich resident, a member of the Greenwich Property Owners Association, serves on GPOA's Commercial Regulations Committee, and holds a Bachelor of Science degree from Cornell University.
Tags:
byram
,
Commercial
,
Downtown
,
Glenville
,
greenwich
,
Greenwich Avenue
,
office space
,
old greenwich
,
Real Estate
,
retail space
,
West Putnam Avenue