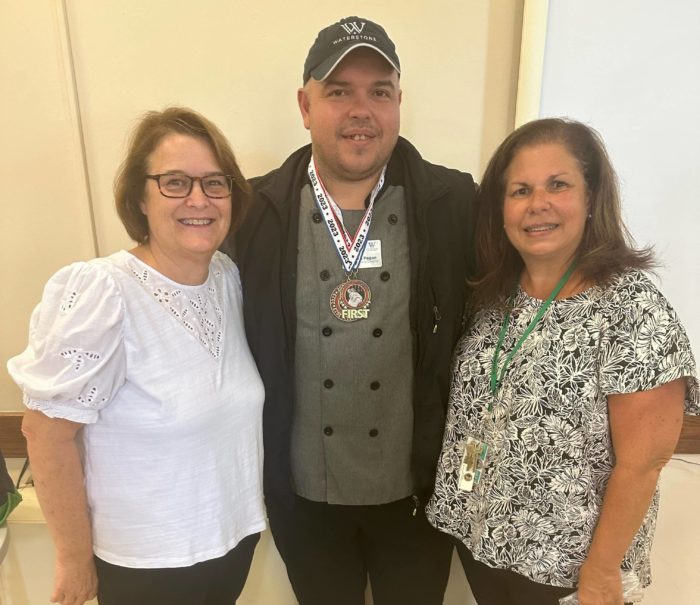 Waterstone on High Ridge Executive Chef Roberto Pagan took the gold in the Slide into Summer cooking competition sponsored by the Greenwich Commission on Aging.
Executive Chefs from four senior living communities in the Greenwich/Stamford area – Waterstone on High Ridge, Atria Senior Living, The Residence at Summer Street and Osborne Home Care –faced off in a competition of cooking skills. Chefs prepared their best slider and side dish and were judged by seniors at the Greenwich Senior Center.
Chef Pagan won first place in the slider competition for his Asian BBQ beef short rib with provolone and Asian slaw.
Born and raised in Stamford CT, Chef Pagan learned to cook from grandmother when he was 13. He graduated from the culinary program at Wright Tech High School in Stamford and studied at Johnson & Wales University where he received an associate degree in culinary arts. He has been in the senior living industry since 2004.