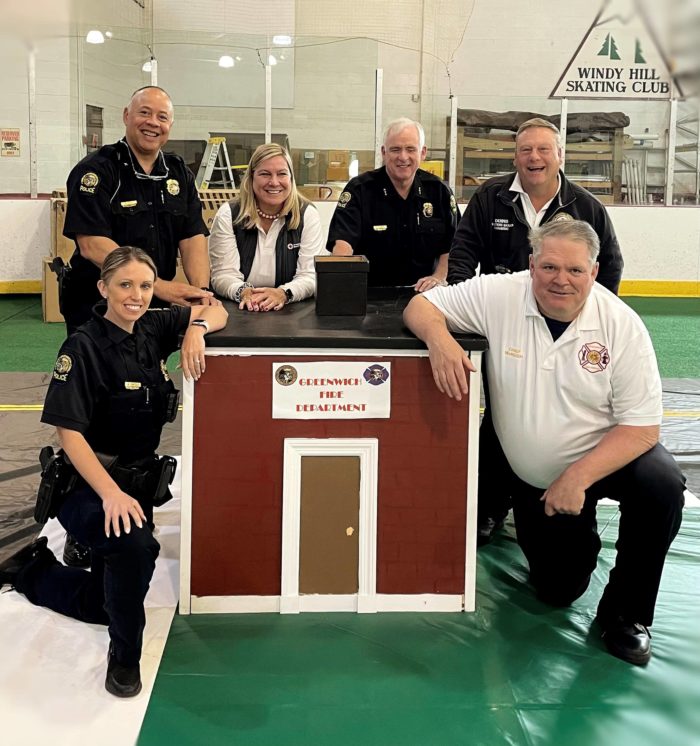 By Stephanie Dunn Ashley
The first two weeks of June I was excited to meet over 200 rising kindergarteners during Safety Town. Our community helpers from Greenwich Police, Greenwich Fire, Greenwich EMS, and Animal Control visited these students each day to share safety tips and help prepare our 4- and 5-year-old neighbors as they begin their school careers.
Their daily lessons got me thinking about how we as adults also need to stay safe. Summer officially begins on June 21 and as signs of my favorite season are all around, it's important we each take the time to be safe while we enjoy the sun and fun.
Do your plans include a road trip? With more people on the roads, it's important to drive safely. Be well rested and alert, use your seat belts, observe speed limits and follow the rules of the road. Don't call or text and drive. Move over for first responders. Use caution in work zones. There are lots of construction projects underway. Turn your headlights on as dusk approaches, or during inclement weather. And watch for our animal friends as they are active and cross the roads.
Swimming is a great summertime activity. But drowning can happen quickly and silently. Unless rescued, it could take as little as 20 to 60 seconds for a drowning person to submerge. Prevent unsupervised access to water, provide constant, active adult supervision for all children, regardless of their swimming abilities and make sure you know how to swim. Swim in an area with lifeguards. Designate a "water watcher" whose sole responsibility is to keep a close eye and constant attention on everyone in and around the water until the next water watcher takes over. Don't just pack it, wear your life jacket, and make sure all children do so, especially if on a boat or if you are in a situation beyond your skill level. In the event of an emergency, reach or throw an object to the person in trouble and tell them to grab on to it. Don't go in! You could become a victim yourself.
Summer is a great time for a picnic. But be careful grilling, which causes 10,000 home fires every year. Always supervise a barbecue grill when in use and never grill indoors. Keep the grill out in the open, away from the house, deck, tree branches or anything that could catch fire. Make sure everyone, including pets, stays away from the grill. Don't leave food out in the hot sun. Keep perishable foods in a cooler with plenty of ice or freezer gel packs.
Get involved and donate blood! Summer is also a great time to get involved in the community and help save a life. On June 14th, we celebrate World Blood Donor Day to honor donors and help remind everyone that the need for lifesaving blood does not take a summer break. With no substitution for blood and no way to manufacture it, volunteer donors are the only source of blood products for patients with sickle cell disease, car accident victims, and premature babies and mothers experiencing difficult childbirth. I donate blood every 56 days, my children do, and so does my English born husband, who can now also donate, thanks to some changes in regulations from the CDC! My next donation is scheduled for July 25. Please sign up to join me in saving lives this summer at redcrossblood.org.
Stay safe this summer! I hope to see you at the beach, at the pool, or at the blood center.
Stephanie has worked and volunteered in the nonprofit sector in Greenwich for over twenty years. Her current role as CEO for the MNYN chapter of the American Red Cross began in March of 2020. Stephanie overseas Westchester and Rockland Counties in New York, the U. S. Military Academy at West Point and Greenwich, Connecticut for all lines of service of the Red Cross. From 2007-2020 Stephanie was Director of Fundraising Special Events for Greenwich Hospital where she was the leader of the fundraising team that planned and executed over fifty galas, major fundraisers, cultivation events, and community events resulting in needed funds for the hospital. Previously, Stephanie worked at Convent of the Sacred Heart in Greenwich, where she headed up alumnae advancement within the development office.