August 28, 1934 – November 10, 2022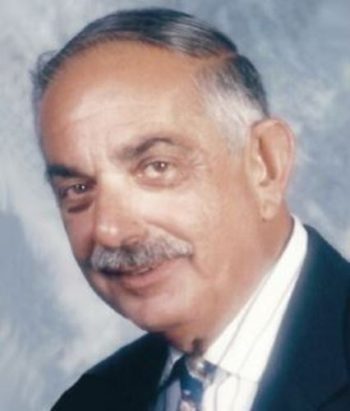 Frank V. Santoro, 88, a former resident of Greenwich, passed away on November 10 after a prolonged illness. Frank was born in Port Chester, NY, to John and Catherine Santoro, the youngest of their seven children. He attended St. Mary's Elementary School and graduated from Port Chester High School in 1952. Frank went to Albany State Teachers College, where he met his future wife, Helen Natale; they were married in 1957. He retired from Allstate Insurance Company, where he worked his entire career.
Frank was a longtime parishioner of Sacred Heart Church in Byram, serving along with his wife, Helen, as a lector, a member of the Parish Council, and a religious education instructor. For many years he was an active member and Secretary of the Greenwich Knights of Columbus, Orinoco Council 39.
Frank is survived by his son, John; his daughter and son-in-law, Catherine and Richard Sattler; his sister-in-law, Palma Perfido; many beloved nieces and nephews, cousins, and friends; and his cherished great-grandchildren, Joey and Bridie Sattler.
Frank was predeceased by his parents; his wife; his sisters, Fanny Lovito, Mary Tranquillo, Carmelita DeLago and their spouses; his brothers, Rocco, Dominick, and Nino and their spouses; his sisters-in-law, Rose Swerediuk, Mary Greco, and Connie Festa and their spouses; and his brother-in-law, Nicholas Perfido.
A Memorial Mass will be celebrated on Saturday, December 3 at 11am at Sacred Heart Church, 95 Henry Street, Greenwich. In lieu of flowers, donations can be made to The Michael J. Fox Foundation for Parkinson's Research or St. Jude's Children's Medical Center.