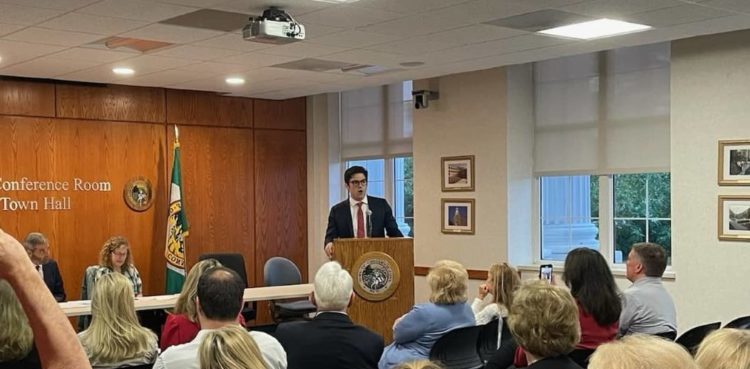 Following an automatic recount in the election between incumbent Ryan Fazio and challenger Trevor Crow, the results will have likely changed by only 6 votes total, confirming Fazio's win for the 36th state Senate seat.
Fazio said he was grateful to all those who worked on the recount in Greenwich, New Canaan, and Stamford over the past week. "Thank you to the staff and volunteers at Greenwich Town Hall, Stamford Government Center, and New Canaan Town Hall," he said, "for your participation in the election process and careful attention to counting every vote. Without you, our time-tested democratic process could not work."
See this week's Greenwich Sentinel for the full election results and story.