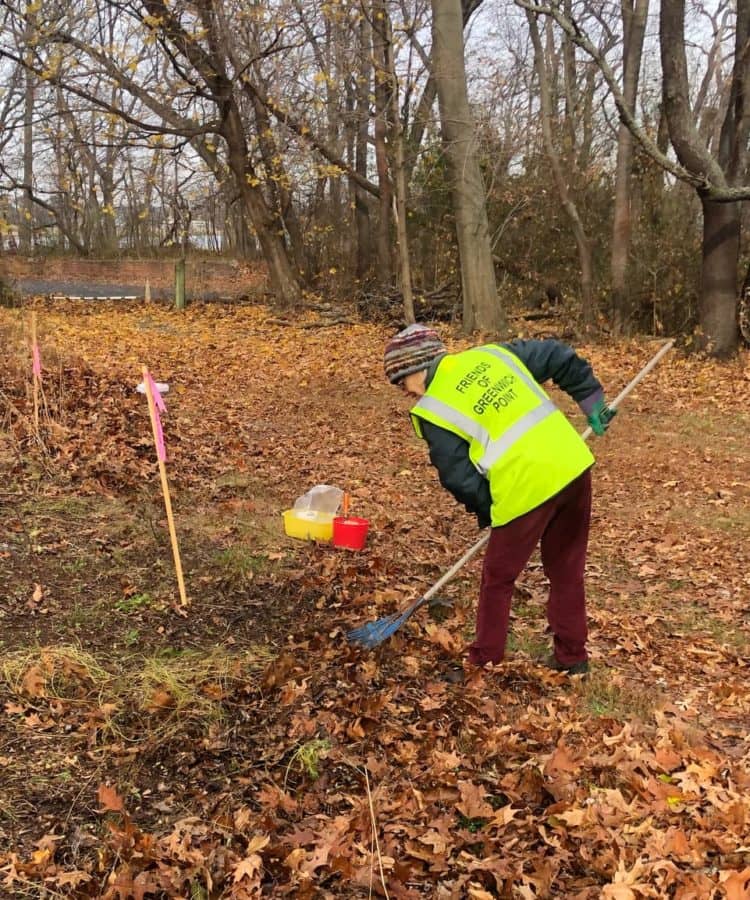 By Anne W. Semmes
It was last fall when the Friends of Greenwich Pont (FOGP) discovered a natural open area at the west end of the Point where Goldenrod, White Snakeroot and Common Milkweed were growing in good numbers. These native plants directly support the life cycle of the now endangered Monarch butterfly. So, the FOGP Conservation Committee quickly adopted this area to nurture and diversify the native pollinator plants in order to support more native species.
Coming to their aid came Dan Brubaker of the Greenwich Land Trust and others to plant Boneset, Mountain Mint, Verbena, Yarrow, Black-Eyed Susans, Columbine, as well as scattered seeds of Milkweed and Goldenrod.
Thrilled are the FOGP to see those new plants come up during the year. Thus, already this area has been attracting migrating songbirds. One birder described the area as a "definite favorite for birds," and another noted seeing this fall, "the greatest number of Common Yellowthroats [a type of warbler] I have ever seen in one area."
They are making progress; however, their greatest challenge is to remove and discourage the widespread invasive plant Mugwort (Artemesia vulgaris), which needs to be kept at bay so it does not crowd new plants out.
So, the FOGP is inviting volunteers this Saturday November 5, from 9:30 am to noon to help them plant native plugs, add more seeds, and most of all pull that Mugwort out so the targeted species can flourish in their new wildflower meadow. No registration is required. Meet up with FOGP at the Cow Barn parking lot near the Old Greenwich Yacht Club, just above the Chimes Building. Wear long sleeves, long pants and work gloves. Metal rakes, hoes and trowels are welcome, but not required!