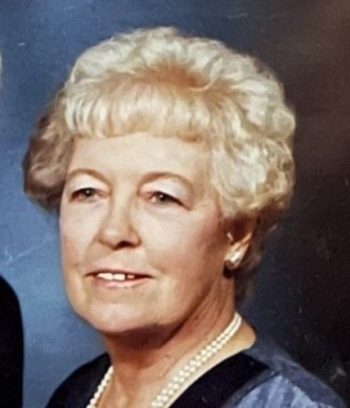 Dolores Belmont passed away Wednesday, June 15, 2021 at the age of 89. She was born on July 11, 1932 and was a lifelong resident of Greenwich.
Dolores graduated from Greenwich High School in 1950 and married Anthony Belmont, Sr. in October of 1961. She worked at William Raveis. She liked to read and spend time with her family. She loved the family dog Oliver.
She is survived by her children, Ted Ackerley, Anthony Belmont, Jr. and wife Karen, Wayne Belmont and wife Carmen; her grandchildren, Kimberly (Belmont) Healy and husband Steve, Allie, Jacob, Evan; great-grandchild, Gavin Healy, and her brother, Don Wisne and wife Pam.
She was predeceased by her husband, Anthony Belmont, Sr. and her parents, Julia and Felix Wisne.
There will be a private memorial service at a later date.