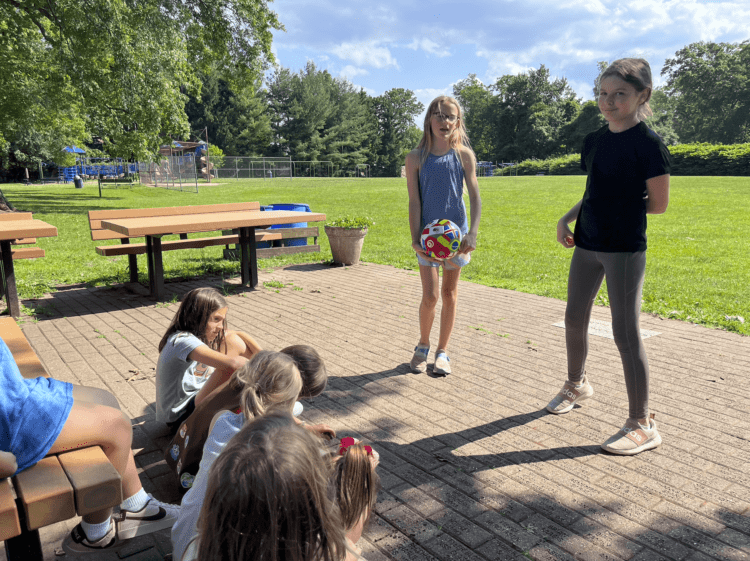 By Julia Barcello
On Monday, June 13th, the Girlscout Troop number 50303, including girls from Kindergarten through Fifth-Grade from North Street Elementary School, met with various female town leaders to ask them questions about what it is like to be a leader. This meeting was in preparation to earn their democracy and government badges.
The students met Nisha Arora, who is a member of the Board of Estimate and Taxation (BET); Lauren Rabin, Selectman of Greenwich; Leslie Tarkington, also a member of the Board of Estimate and Taxation (BET); and Janet McMahon, a member of the Greenwich Representative Town Meeting (RTM).
Ms. Nobay, the Girlscout Troop co-leader, kicked off the meeting by having the girls recite the Pledge of Allegiance, the Girl Scout Promise, and the Girl Scout Law. The Promise discusses the idea that Girl Scouts will serve God and their country, help others, and live by the Girl Scout Law. The Girl Scout Law, states various values which the Girl Scouts should live their life by.
Following this, the girls were divided by grade and had the opportunity to speak with the female town leaders regarding their job, what it takes to be a leader, and any other questions they had.
Fifth-grade student Caroline Colins asked Selectman Lauren Rabin, "What do you have to do to become a selectman?" Selectman Rabin replied by explaining the process of running a campaign. Selectman Rabin then began to explain, "It helps to have public service. Before I became a selectman, I was on the Board of Education, and before that, I was on the RTM (Representative Town Meeting)… It's just knowing what people care about." Selectman Rabin's description of Public service and understanding others gave the girls a real-life example of what they are practicing.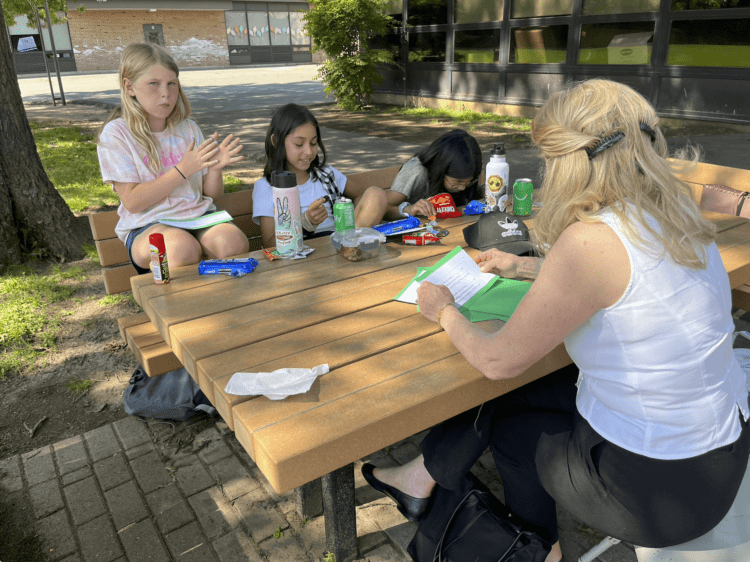 Similarly, Nisha Arora explained to a group of fourth-grade girls, "I work for the Town of Greenwich, and it's a volunteer job… it's something that we serve." Following this, Arora explained to the girls that the Town of Greenwich only completes projects all members of the community will enjoy. Students then discussed numerous ways they think the town helps the community from building playgrounds, parks and schools, to supporting the fire and police departments.
Before the leaders parted, they joined hands with the girls in a circle and sang the song, 'Make New Friends', which uses the fact of a circle never ending to describe that the girls will always be friends.
"I actually love selling cookies and having these meetings… To talk about different stuff like community and that type of thing and it just seems so fun to me," stated third-grade Girl Scout Caroline Daniel when asked what she enjoys most about being a Girl Scout. Nearly every member enthused about how much they enjoy selling cookies and helping the community.
Fifth-grade Girl Scouts, Caroline Collins, Eve Kelly and Abby Winig all spoke about how when the group does not agree on something, they all work to find a conclusion everyone is content with. "We sometimes make compromises but they don't always work, or we just go our separate ways" stated Girl Scout Eve Kelly.
To close out the meeting, the Girl Scouts were instructed to teach the girls in the grade below them one thing about being a Girl Scout. Common teachings were to remember the importance of being yourself, being nice to everyone, and supporting your friends.
If interested in buying cookies, you can visit the Greenwichgirlscouts.com website and place an online order or reach out to one of your local Girl Scouts.