A Jewel in Greenwich's Crown Celebrates 90 Year: Come Discover Greenwich!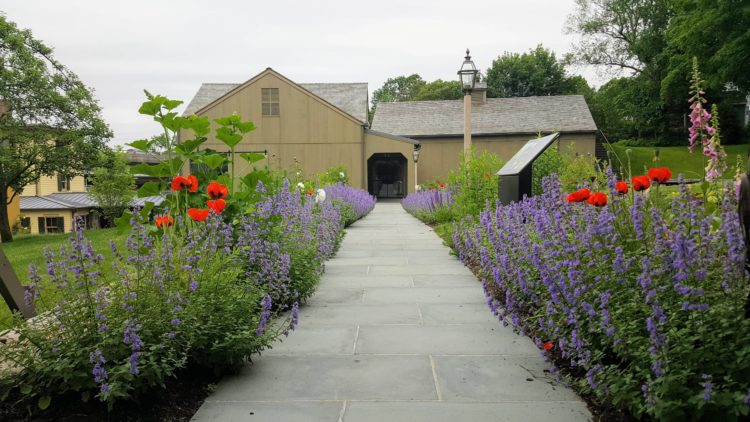 By Laura McCormick
Greenwich Historical Society is having a big birthday year and you are invited to a months-long celebration to DISCOVER GREENWICH at its core.
There will be something for everyone — families, children, adults and seniors in a dynamic series of interactive DISCOVER GREENWICH events that are designed to spark dialogue and inspire meaningful connections across our diverse community.
According to Executive Director and CEO Debra Mecky, the 90th anniversary celebration pays tribute to Greenwich's extraordinary past but is focused primarily on community building programming for shaping a strong, vibrant and relevant future: "Our anniversary opens an exciting new chapter for connecting our diverse residents and ensuring these connections are deep and sustainable for creating a sense of place that is rooted in the past yet firmly committed to the future."
Stephanie Barnett, who recently joined the Historical Society as Public Programs Manager, is overseeing the activities, which fall under three distinct categories: EXPLORE, ENRICH and ENGAGE. She was exuberant in describing the wide variety and breadth of programs: "They will allow participants to take a step back in time to learn through walking tours, lectures and archival resources that strengthen connections to the past, and to have fun with activities such as picnics, scavenger hunts, and art classes for gaining a deeper appreciation for common experiences and shared environments."
A sampling of some of the upcoming events:
Explore: Guided Walking Tours
Put on comfortable walking shoes and expand your knowledge and understanding of Greenwich's various neighborhoods. Scheduled through October, the first few tours include:
• Greenwich Avenue and Municipal Center Historic District, May 14th – 10:30am
• Putnam Hill Historic District, June 11th – 11am
• Greenwich Point, July 9th – 1pm
Enrich: Lectures, Workshops, Demonstrations
Connect the past with contemporary, intergenerational hands-on learning experiences:
• Plein Air Painting Workshop with Impressionist painter and instructor Dimitri Wright, May 21st – 10am
• "Artful Arrangements: Heirloom Roses, Carnations, Lilies, Snapdragons and Artichokes," learn how to create fresh, long-lasting floral arrangements from Trish O'Sullivan, former director of the NY Botanical Gardens, June 16th – 10am
• "Eight Shirts, Seven Coats, Fifteen Fathom Wampum: The First Deeds" lecture on the experiences of Indigenous people from 1650 – 1690 with Drew Shuptar Rayvis, June 8th – 6pm
Engage: Community Activities
Interact with community members to gain a deeper appreciation of shared experiences that create a sense of place and feeling of home:
• Scavenger Hunt for exploring landmarks, people and hidden histories of our neighborhoods to uncover clues about our local legends, followed by a celebration on the Historical Society's Great Lawn, July 17th – 10am.
• Picnic in the Park Series for enjoying summer in historic parks throughout the community begins August 14th.
And you won't want to miss seasonal favorites, including Tavern Garden Market, every other Wednesday from 10 – 2pm, with the best of home grown, locally sourced food, flowers and gifts, and the Music on the Great Lawn series which begins June 2nd with Merlin. Pack a picnic dinner and enjoy music under the stars with friends and family.
The highlight of the anniversary year will be a gala evening with Pulitzer Prize-winning author Doris Kearns Goodwin on October 1st. According to Debra Mecky, Doris Kearns Goodwin's grasp of history and its importance for making sense of what's happening in the world today is extraordinary. "It's an honor and privilege to welcome her to our celebration."
For a full list of Discover Greenwich events, schedules and registration information, visit: https://greenwichhistory.org/discover-greenwich/.
It will be a year to remember and relish like no other. How fortunate we are to have such an active and culturally significant Historical Society in our town.