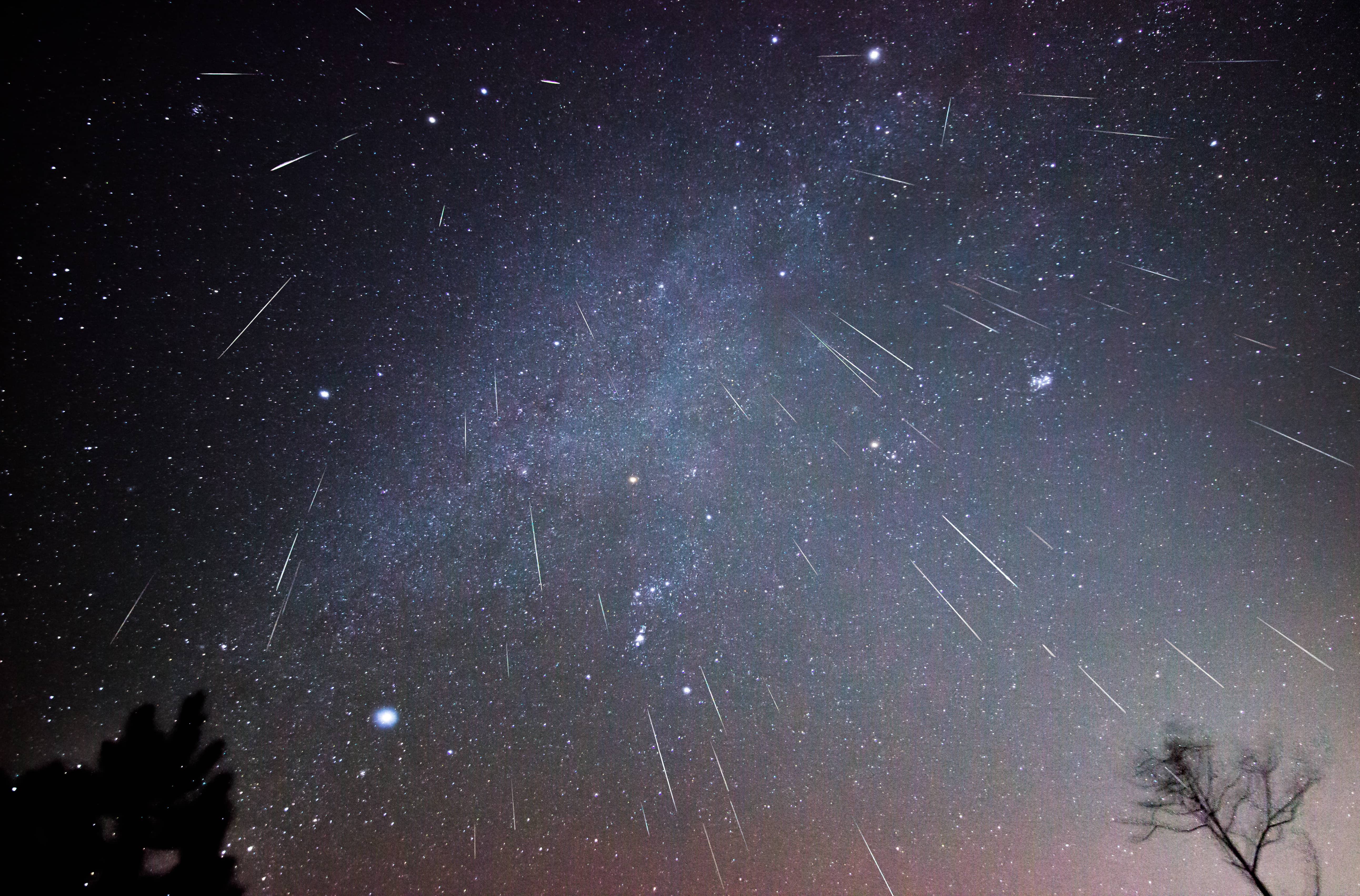 Dress warmly this December for some amazing night sky spectacles!
The Geminids is one of the strongest meteor showers of the year. This year the shower peaks on December 13th and 14th with about 120 to 150 meteors per hour. The meteors of the Geminids showers are often bright and intensely colored with a medium-slow velocity. The moon will be a waxing gibbous so it will lightly impact some shower visibility but not too significantly.
If you can't make the Geminids, try and catch the Ursid meteor shower as a nice alternative. While the Ursid shower does not have the same insane hourly rate, it will still produce about 10 meteors per hour while the moon is in its waning gibbous phase.
Get yourself a pair of binoculars come December 12th to see one of this year's best comets. C/2021 A1 Leonard was discovered at the beginning of this year by Astronomer Greg Leonard. On the 18th keep an eye out for the comet right after sunset. Leonard will pass closely by Venus and then sweep around the sun by early January.
Winter days can only get so short. On the 21st, the center of the sun's disk will reach its lowest position relative to us in the northern hemisphere, which marks the winter solstice and the shortest day of the year. From the 21st on, you can look forward to increasingly longer days.
December Neighbors
Mercury and Venus are hiding low in the evening sky. Venus appears low in the evening sky and you can use the planet to mark the way to Mercury.
Mars is still in conjunction with the sun for the majority of this month. You can catch the red planet early in the morning skies, but the best next time to catch this neighbor would be around February or March.
Jupiter is still hanging around nicely in the sky. This month the guardian gas giant transitions out from the constellation Capricorn and into Aquarius where it will remain for the rest of December. Look out for a nice sky combination with Jupiter resting right by a gorgeous crescent moon on the 8th.
Saturn is sitting in the sky on the lower end. You can spot the ringed planet between the higher up Jupiter and the lower down Venus.
Uranus is probably the best placed planet this month. It is technically in naked-eye visibility but if you've got a pair of binoculars or a telescope ready, you can spot the cyan dot in the sky next to its star partner Arietis.
Neptune is still only visible with a good pair of binoculars or a small telescope. Catch the icy blue giant while it's still high in the sky.