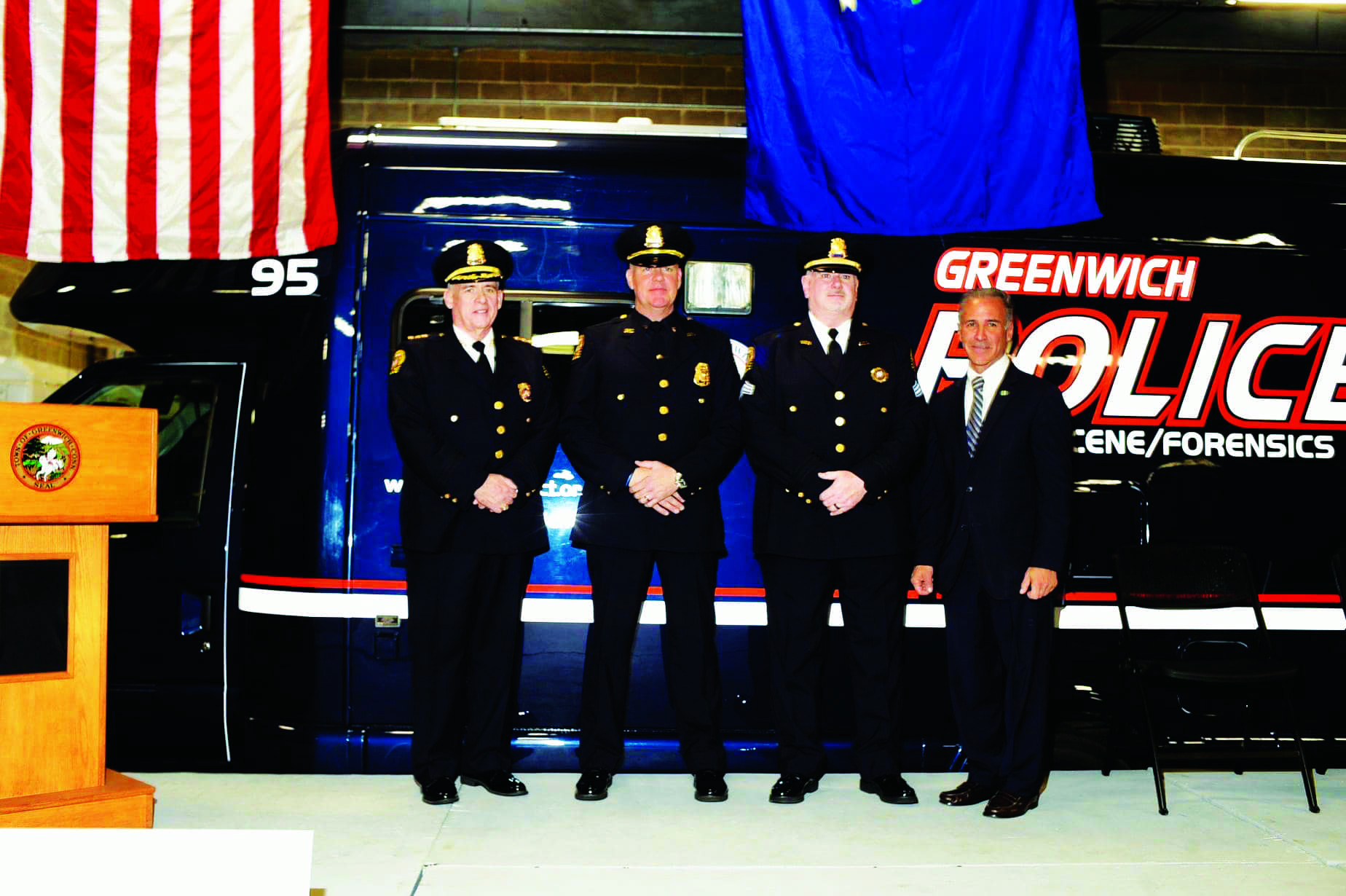 By Albert Huang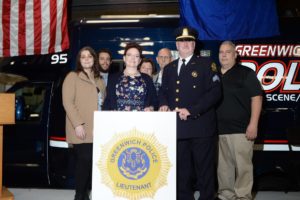 On a rainy, gloomy Friday, the clouds parted and the sun shone just in time for the Greenwich Police Department Promotional Ceremony.
Over 100 people witnessed Sergeant Patrick J. Smyth's promotion to the rank of Lieutenant, and Master Police Officer Brian N. Tornga's promotion to Sergeant.
First Selectman and Police Commissioner Fred Camillo beamed a big smile as he gave the promotional oaths to the two officers. After swearing them in he commented, "We couldn't be more proud of the both of you."
Also among the crowd were ex-selectman Penny Monahan and State Senator Ryan Fazio.
After the oaths, Smyth and Tornga's wives and family stepped on stage to pin their new rank insignias and officers badges on their uniforms.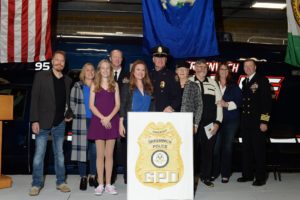 "I consider the roles which you're about to assume are probably more important than the command staff," said Police Chief James Heavey. "Sergeants are the first line of supervisors and besides supervising you mentor and mold our new officers, and some of our even senior officers to be outstanding officers. That officer development is critical.
"This job isn't easy, it doesn't matter what little small town you work in," said Tornga. "When you put on a uniform you go out and do things that people are not supposed to see and do, if you don't have a strong support system at home with your family and friends you're not going to make it through, and a lot of us don't. But Pat and I do, look around, this is fantastic."
"For everybody that I supervise now, I will work every single day to hopefully be one of those officers that you can look up to."