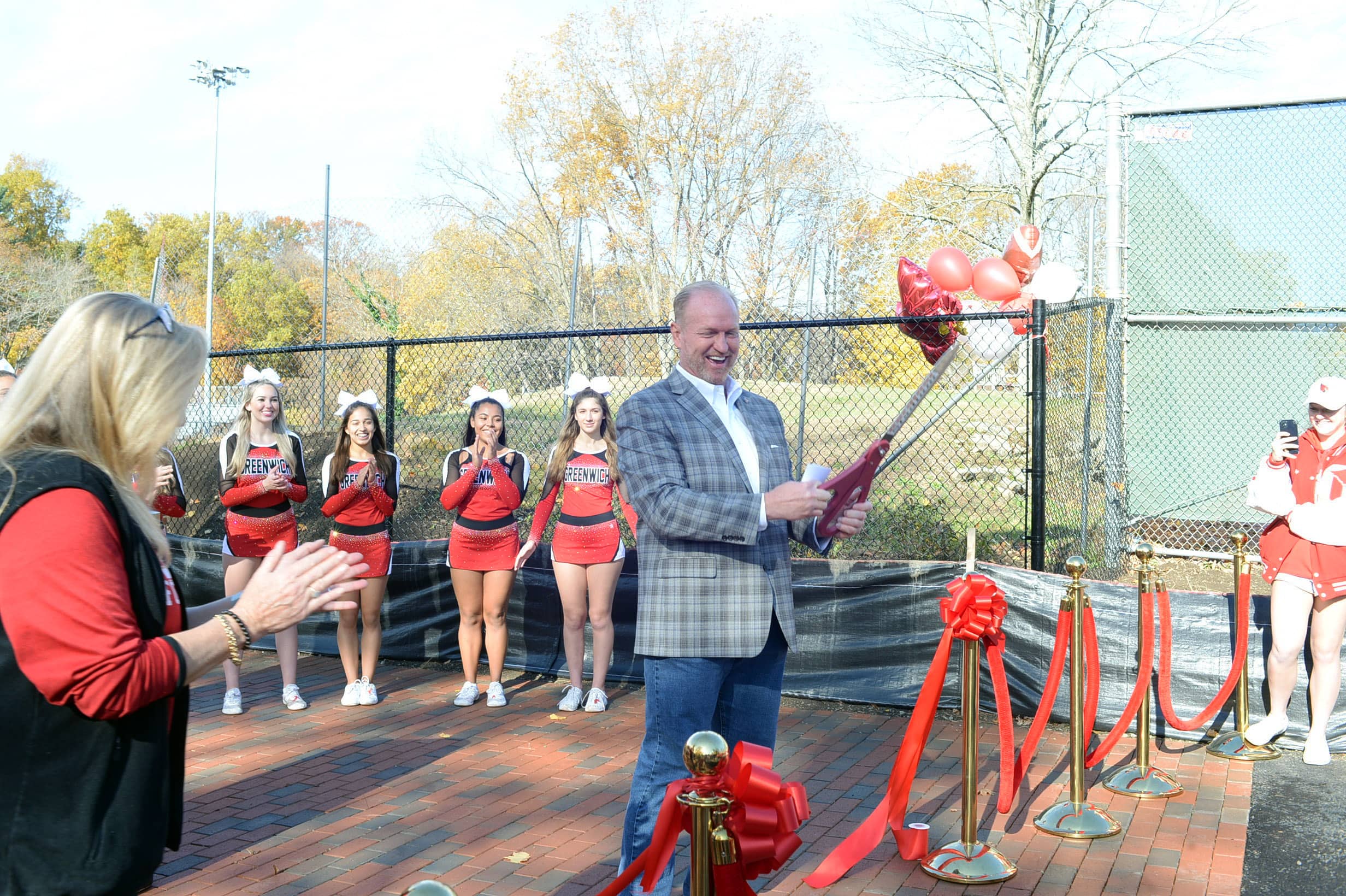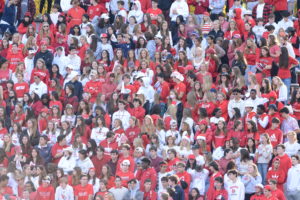 Greenwich High School welcomed back their football Cardinals in dramatic fashion at the official grand reopening of Cardinal Stadium. The Cardinals played host to the Stamford HS Black Knights. A special thanks went out from Superintendent Toni Jones to the Town of Greenwich staff, BOE Member Joe Kelly, GPS staff, BOE, BET, and RTM elected officials, and patrons who have supported this project.
The day began with a special ribbon-cutting ceremony where former Rugby coach and current BOE Member and Committee Liaison for the stadium project, Joe Kelly did the honors. "The most important factor for me throughout the project was making it possible for the kids to play home games in Cardinal Stadium," Kelly said. "After our big victory at the soft opening in October, Greenwich Football, Greenwich athletes, and GHS graduates are excited to have a proper venue for families and friends to celebrate their accomplishments. This field is hallowed ground with a great history of blood, sweat, and tears. The memories and life lessons learned are carried for a lifetime."
"The stadium is now built to the high standards appropriate for Greenwich," Kelly added. "It was my honor to work with all the town departments and multiple individuals who contributed to the construction of Cardinal Stadium. I look forward to many Cardinal victories ahead." John Ferris Robben photo.