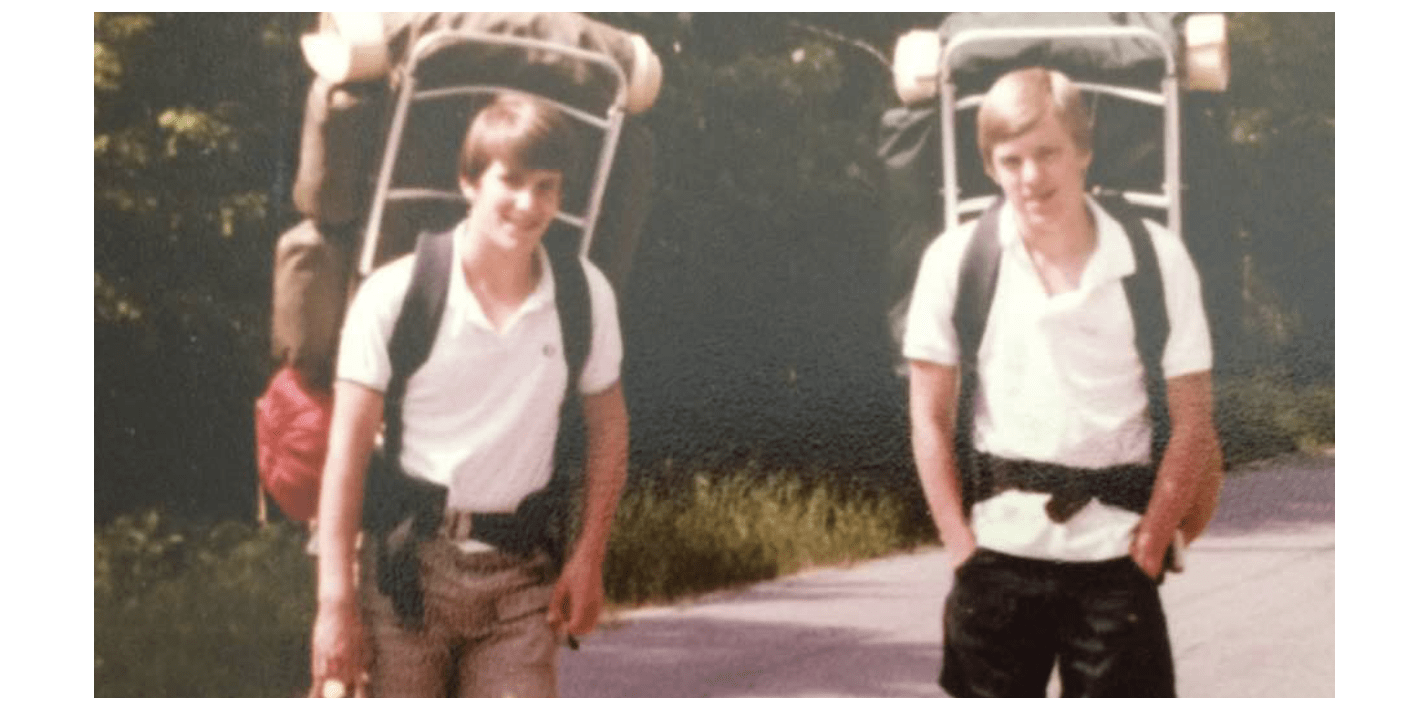 Here we are. August. The time of year when Greenwich changes its zip code from 06830 to 02554. Nantucket. We get excited for this month. The paper takes two weeks off from publishing. We get to slow down just a little bit and enjoy one another's company. There is parking on Greenwich Avenue.
Recently, we were reminiscing about what we did as children during our summer breaks. Do you have that one friend who was with you throughout your childhood and especially during summers? For this writer that person was Timmy. We describe ourselves as "bathtub buddies," because our mothers used to bath us together when we were babies.
There is not a summer I can recall when Timmy and I were not up to some adventure. When we were young, they were relatively constrained to our backyards, thus relatively safe. But there was an apple tree that almost did not survive one of our "misadventures." For some reason we wanted to see if a live tree can catch fire. FYI – it can if you use enough gas. That was the last time we did that.
When were older, we could drive our adventures further afield, to an outdoor music festival featuring Arlo Guthrie, or playing golf at our local country club. And Maine. Summers almost always involved Maine for Timmy and me.
When we were 15 our parents decided to send us on a hiking trip run by Alford Lake Camp, a girl's camp in Hope, Maine. The co-ed trip of 12 would hike from Mt. Katahdin, the tallest mountain in Maine, and the northern end of the Appalachian Trail, to Mt. Washington in New Hampshire. It was a character-building type of experience like Outward Bound.
It was six weeks of being out in the woods. It was hiking nearly every day with a 75-pound pack on your back that contains your belongings and enough food to last you between resupplies. It was six weeks without a shower, and nobody cared. You bathed in streams and lakes and hoped there were not leeches.
Timmy and I were best friends. We had defended one another against slights, both real and imagined. Supported each other when needed. Now we were on a six-week hiking trip. I knew Timmy well. Or I thought I did.
When you are hiking the Appalachian Trail, well, part of it, when you are 15 you begin to think and act like you are a "thru-hiker," someone who is hiking all 2,190 miles from Georgia to Maine. You make up trail names for yourselves. Most of the people wore bandanas on their heads called "dew rags" to protect them from the sun. Not Timmy.
The first day of the hike, as we were dropped off in Baxter State Park, Timmy pulled out of his backpack a fedora and plopped it on his head. There it stayed for the next six weeks. He probably still has it to this day.
What occurs to me know as I look back at photos from that trip, we arrived young, innocent, and clean. What transpired throughout those six weeks was indeed character building. We climbed beautiful mountains. Experienced all that the northern Maine wood had to offer. Did a three day "solo" where we were left alone in the woods with just our sleeping bag and had to build our own shelter.
When we returned to Alford Lake Camp in August our boots were no longer new. Our tee-shirts had holes in them and smelled. However, we had smiles on our faces for what we had accomplished. And Timmy still had the fedora on his head.
This summer make sure to take time to do something fun. Go on an adventure. Get dirty. Do not light any apple trees on fire. Create memories. They will last a lifetime.
We will see you August 27th.