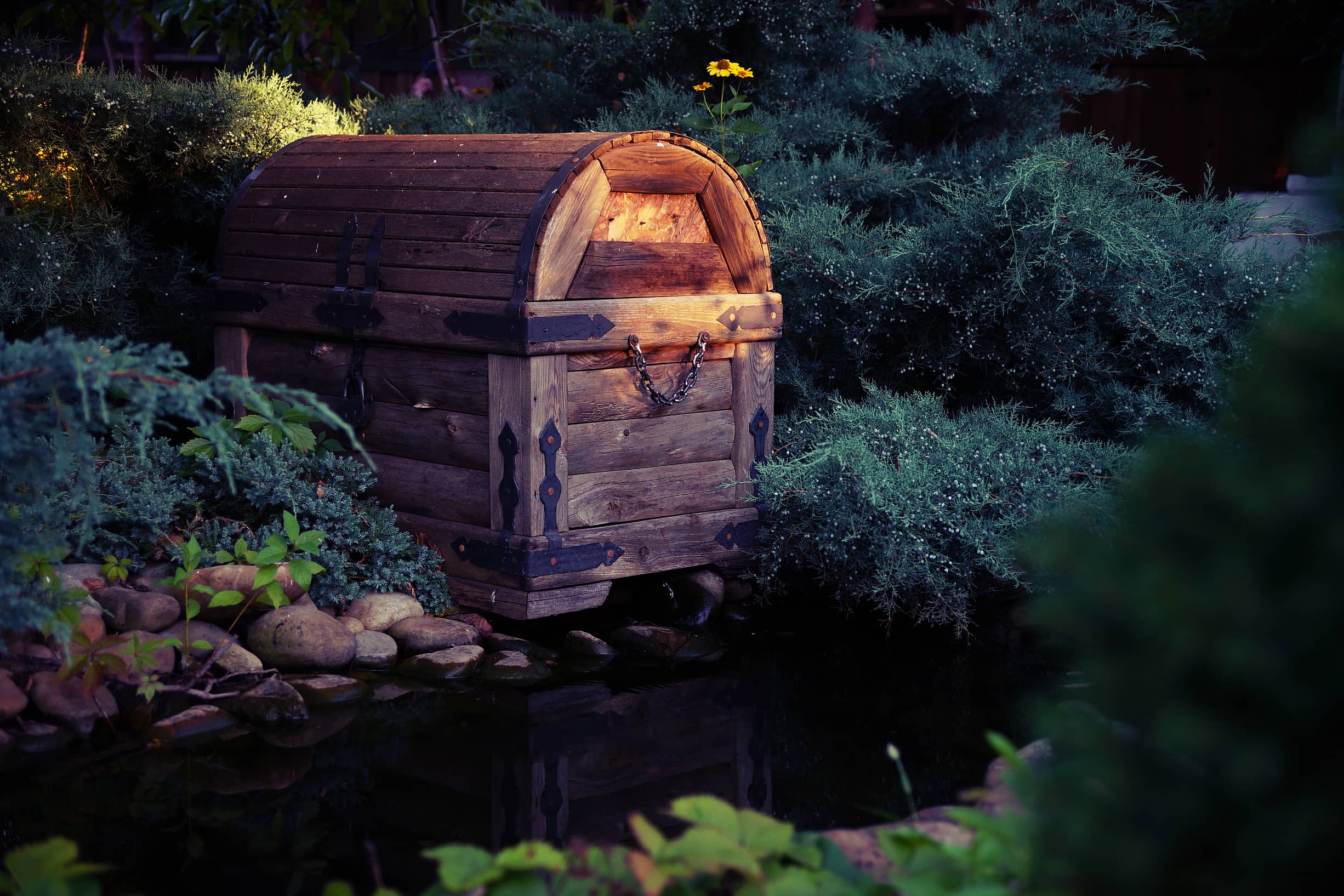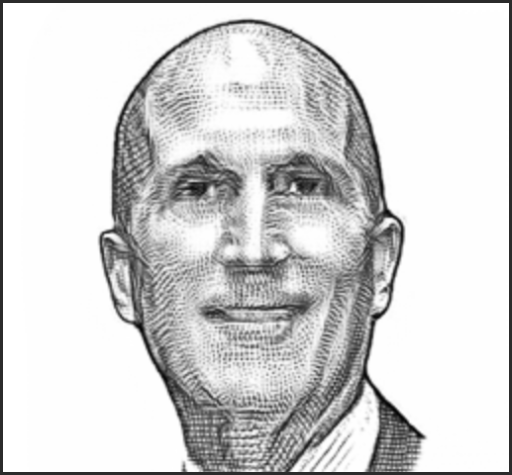 By Chris Franco
There is something fantastic and almost childlike about the thought of "hidden treasure". For me, even as an adult, nothing makes my heart skip quite the way it does when I read or learn about some fabulous unearthed "find". Whether it's a shipwreck laden with gold doubloons, an overlooked object identified on "Antiques Roadshow", or something precious found in grandmother's attic, the idea of hidden treasure fascinates and inspires. I think its the mixture of uncovering lost history and locating something "valuable", and the idea that any of us could find hidden treasure if we look in the right places.
So it was wonderful when I received an email recently from Rob Otto, who for many years lived and worked in Greenwich, and who now lives on a beautiful lake in New Jersey with his wife Kristi Miro and their young son, Max. Rob was writing to share the news that he had discovered something special, something that he had been searching for on the Internet and in history forums for more than a decade. Rob reached out to me because he knew that we both share a love of all things "Greenwich Point", and the treasure he had found was a very rare and important artifact from the J. Kennedy Tod years, when Mr. and Mrs. Tod's estate at Greenwich Point was known as "Innis Arden".
Some background. The Tod's owned their estate at Greenwich Point from 1884 until 1939. J. Kennedy Tod was one of the most successful financiers of the era, having funded the Great Northern Railway, the Canadian Pacific Railway, and the Union Pacific Railway, among other enterprises. These and other ventures placed Tod among the wealthy elite of New York who built country estates on the Connecticut coastline. In 1882, Tod married Maria Howard Potter, daughter of prominent attorney Howard Potter and granddaughter of Bishop Alonzo Potter. Maria was also the niece of architects Edward Tuckerman Potter and William Appleton Potter. Edward Potter is famous for designing the fanciful "Mark Twain House" in Hartford, and William Potter for designing the fabulous Tod estate on Greenwich Point.
Following their marriage, the Tod's maintained a city residence, but were frequent guests at the hotels that dotted the "Sound Beach" shoreline in the late 19th century. Beginning in 1884 and ending in 1887, the Tod's purchased the six land parcels that today comprise Greenwich Point Park from various heirs of Jeffrey Ferris, who had purchased the land in 1650 from town-founder Elizabeth Winthrop Feake. After the properties were assembled, construction began on the couple's summer estate, which they christened Innis Arden, which is a Gaelic term meaning "high meadow". The main "Innis Arden House" and the buildings at the entrance, including the "Old Barn", were built around 1887, the "Chimes Building" in 1896, and the "Innis Arden Cottage" in 1903.
The Tod's, who had no children, often hosted relatives and friends at Innis Arden, with some arriving by yacht at the 200-foot pier, which was connected to the boathouse. The Tod's also allowed local residents to swim at their beach, shellfish in the Cove, and use the nine-hole golf course that they built in 1899 on 75 acres on the eastern side of the estate. In 1906, the Tod's began loaning the Innis Arden Cottage to Anna C. Maxwell and her student nurses for use as a retreat from their challenging work at the New York Presbyterian Hospital. Maxwell was a significant figure in nursing history, known as the "American Florence Nightingale". J. Kennedy Tod died at Innis Arden House in 1925, at the age of 72. Mrs. Tod inherited a life interest in Innis Arden House, where she lived until her death in 1939. Upon her death the estate passed to the New York Presbyterian Hospital, which in turn sold it to the Town of Greenwich in 1945.
Which brings us to the "treasure". Mr. Tod was justifiably proud of his grand estate at Sound Beach, and in 1900 he commissioned a small number of beautiful leather-bound photo albums, which were inscribed in gold leaf on the cover with "INNIS ARDEN 1900". The albums contained beautiful photos taken all around the estate, as well as detailed photos of the interiors of the "mansion", Innis Arden House, which was demolished in 1962. Only a very few of the original albums still exist. Over the years we have seen reproductions of some of the photos, which have been shared around town. However, an intact original album has remained elusive, and finding one has been a particular passion project of Rob Otto for many years.
In early March I received the intriguing email from Rob. He wrote, "I have been searching for a copy of this for over a decade and have only ever found a single page from it, of Eagle Pond, listed at over $100. This is an original, complete leather album with 30 pictures in total depicting Tod's Innis Arden estate in 1900." Rob said that the purchase price for the album, which was $1,500, was more than he could personally justify, but he wondered if the Greenwich Point Conservancy might be interested in purchasing the album.
This particular album had been given as a gift from J. Kennedy Tod to his friend, a "Father Lennon". It had been recently purchased at auction by Maine-based antiques dealer (and former Greenwich resident) Chris Considine, who posted about the album on Facebook, which in turn brought it to the attention of Rob Otto. The album also has a special bonus – there is a rare original photograph of Mr. Tod on the inside front cover, and under it is the inscription, in Tod's precise cursive, "To my friend Father Lennon, Yours Faithfully, J. Kennedy Tod."
The GPC made the investment, and Rob, who is a restoration specialist, has been working to conserve the album, and create digital archival images from the album. For Rob this work has been a labor of love. He says, "You know I have a soft spot for images. Seeing views that don't exist anymore is invaluable in helping inform future restorations, as well as bringing the viewer back into that work that was captured, in this case over a century ago. This opens the door to what Tod saw, through his eyes, curated to his vision since he chose what he wanted to share when he assembled this album."
Regarding the conserved album, Rob calls it a "work of art", and a "fragile piece", and recommends that the GPC keep the album safe in an environmentally controlled display cabinet, and have the secondary digital archive available for public viewing. For the digital images, Rob is using daylight-balanced lighting, and a high-resolution camera and macro lens, to "squeeze as much detail out of the original material as possible." He will "bring the captures into the computer, fix tears and staining and surface damage". Rob says that he "will then work to pull more detail out of the faint remains of the sky, burgee, etc. The software I use is the very same used for cultural heritage collections."
We're very fortunate that Rob has located this fabulous historical treasure, and has facilitated its acquisition, conservation and preservation for the Greenwich Point Conservancy and the people of Greenwich. The GPC looks forward to sharing the restored images of "Innis Arden 1900" with the community, hopefully in time for our annual benefit, the 2021 Beach Ball, which will be held this year on August 28th, after missing last year because of the COVID 19 pandemic. As summer approaches we're feeling very grateful!