November 12, 2020
Updates from Greenwich Town Hall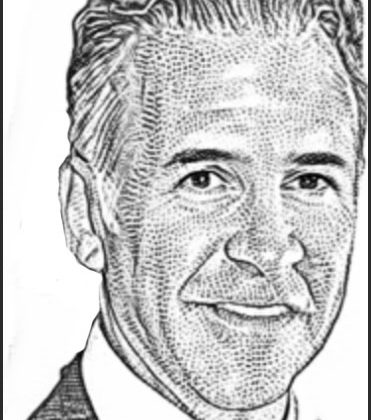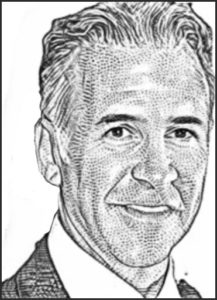 By: Richard Kaufman
Every other week, the Greenwich Sentinel will bring you exclusive updates on happenings around Town Hall from First Selectman Fred Camillo.
Veterans Day
Greenwich observed Veterans Day on Wednesday in a few scaled back ceremonies around town.
"It's one of the three national holidays that are very similar in meaning and in being very special, those three being Memorial Day, July 4, and Veterans Day," First Selectman Fred Camillo said.
Earlier this week, Camillo visited students at Riverside School to talk about the day that honors those who have served in the armed forces.
Camillo told the students they have to remember two things: to remember not only to thank veterans on Veterans Day, but to thank them each day, as each day is a gift because of the men and women who sacrificed their lives.
"I always like to quote John F. Kennedy, who said, 'When we express our gratitude, we must remember that the highest form of appreciation is to not just utter the words, but to live them.' If you can remember that, you'll always do well when remembering and honoring our veterans," Camillo said.
COVID-19 Update
Last Friday, Camillo released an update on COVID-19 that indicated a surge of cases in Greenwich, mostly due to young residents participating in non-school sanctioned athletics, who are in turn infecting family members.
Earlier this week, Pfizer announced that its vaccine candidate is more than 90% effective against COVID-19, and approval from the Food & Drug Administration could be coming soon.
Even though it appears as if a vaccine is imminent, Camillo urged residents to remain vigilant.
"By most estimates, by late spring, early summer we should be in a very good position. We're going to start to get there, but with the cold weather coming and with certain surges and spikes, why risk it now? We've come this far and done so well, let's not take our eye off the ball or foot off the pedal," he said. "Let's finish the job so we can get safely on the other side of this. There's a lot of good news and positive news coming our way, but we're not there yet. It's like a baseball game and we're in the 7th inning. You really have to finish the game."
Election Day Reaction
Last week, Republican Registrar of Voters, Fred Decaro, said the election on Nov. 3 was the most well-run election he can remember during his tenure. This year was especially challenging because of the high turnout and volume of absentee ballots.
Camillo praised everyone for all the hard work they did to ensure the days leading up to and including election day went off without a hitch.
Earlier this week in Stamford, it was reported that registrars there had found 1,219 absentee ballots that weren't counted. They were added to tallies, but no races were affected.
"Let's be proud of what we did here in Greenwich. We didn't have any of those issues. That's directly attributable to the registrars, the town clerk, the town clerk's office, the poll workers. People were just terrific up and down the line. Greenwich again showed how it's done," Camillo said.
Greenwich Avenue/Elm Street Improvement Update
Several weeks ago, the Board of Selectmen received a presentation of a project that would enhance and upgrade the intersection of Greenwich Avenue and Elm Street, by adding bump-outs to increase safety for pedestrians, and to improve aesthetics. Since then, people have raised concerns to Camillo about emergency vehicles and their ability to properly navigate the proposed bump-outs and narrowed roadway.
On Tuesday, Camillo said police and fire personnel conducted a demonstration on site.
"All vehicles can make the turns with the bump-outs. It went perfectly. We are set to move forward on that. It's going to be a beautiful enhancement to Greenwich Avenue. I'm very happy about that," Camillo added.
Camillo noted that the Board of Selectmen was hoping to vote on granting municipal improvement status to the project during their meeting on Thursday. If approved, the project would then move to the Planning and Zoning Commission. If the approval process goes as planned, work could begin early spring 2021.
Holiday Lights Returning to Greenwich Avenue
Work has already begun on installing holiday lights along Greenwich Avenue, Camillo said.
"We will have a ceremony for that in a few weeks. We vowed last year to return the lights, and that's going to come to fruition. The town should be very happy and excited about that," he said.
A date and time for the ceremony has not been announced yet.