November 10, 2020
Occupant From Byram House Fire Dies From Injuries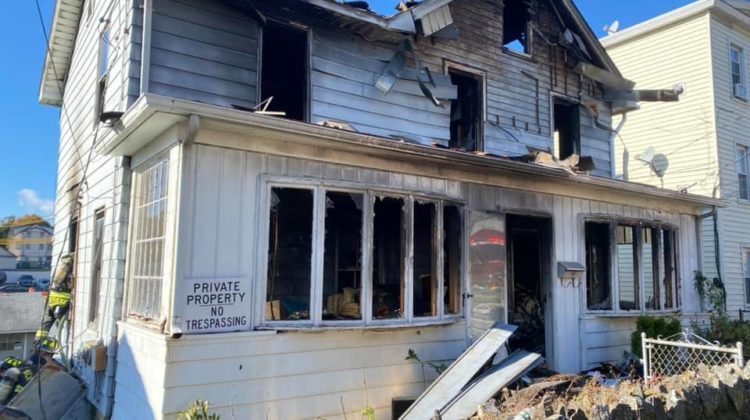 By Richard Kaufman
Sentinel Reporter
An occupant of the house that was engulfed by fire and destroyed last Monday on the 160 block of North Water Street in Byram has died from severe burns, said Greenwich Fire Department Chief, Joseph McHugh, on Tuesday.
Career and volunteer units from all over town responded to the house fire on the morning of Nov. 2, and immediately noticed smoke conditions inside, with high wind conditions.
"High winds are a big factor in fighting fires because it can quickly spread the fire. [The firefighters] were also met with clutter conditions; there were a lot of combustibles inside the house. We were behind the eight-ball right off the bat," McHugh said.
Firefighters tried to make an interior attack to conduct a search, but conditions forced them to retreat. Once it was clear that the two occupants made it out of the house, firefighters launched an exterior attack because of structural stability concerns.
One occupant came away with no injuries, while the other was rushed to the hospital with severe burns and smoke inhalation. That person later succumbed to those injuries, said McHugh, who didn't disclose the identity of the victim.
All career units — six engines and one ladder — responded to the scene, along with volunteers from Sound Beach and Glenville stations. Volunteers manned fire houses across Greenwich while the fire was occurring in order to keep the protection of the town ongoing.
"The response and operation from the men and women of this department was amazing under those conditions," McHugh said. "It was a tribute to the training and commitment to the members of the department."
The cause of the fire is still under investigation, and the fire department is working closely with the Greenwich Police Department. McHugh said on Tuesday it's unclear when the investigation will wrap up.
Tags:
byram
,
GFD
,
GPD
,
greenwich fire department
,
Greenwich Police Department
,
Town of Greenwich