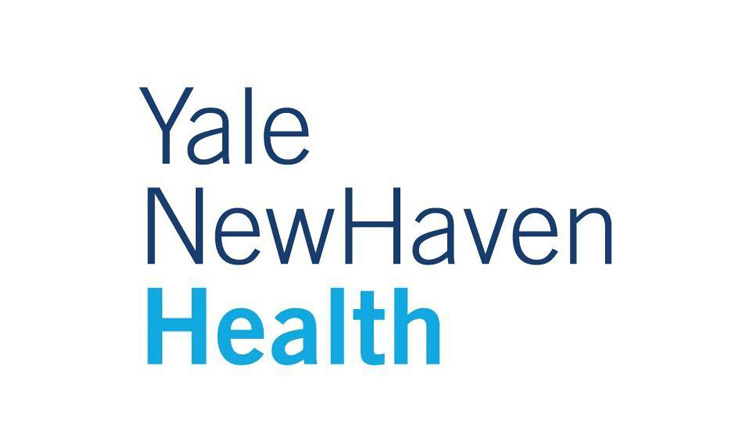 By Richard Kaufman
Officials from Yale New Haven Health gave a briefing on the ongoing COVID-19 pandemic on Tuesday. While they acknowledged that there is an uptick in cases going on in the state of Connecticut, they are prepared to handle another wave.
According to Yale New Haven Health CEO, Marna Borgstrom, as of Tuesday morning, there were 64 COVID-positive patients hospitalized throughout the system, which includes eight at Greenwich Hospital. On Sept. 30, Yale New Haven Health had 26 hospitalizations system-wide.
Since the pandemic began, Yale New Haven Health has discharged more than 4,000 COVID positive patients. There have been 596 deaths.
Dr. Tom Balcezak, Yale New Haven Health's Chief Clinical Officer, said there is a smattering of upticks in some of the colleges and universities in the state, as well as at some nursing homes.
With flu season beginning and cases going up, Borgstrom said fatigue is setting in. Balcezak is concerned about rising cases, and said another wave could take an emotional toll on a lot of communities as lockdowns and stricter guidelines could return.
"When we started having these [briefings] at the end of March, if we had thought that in mid-October we were going to be sitting here and still sort of hunkered down and following these protocols of mask wearing and social distancing, I think I at least would have had a hard time imagining that," Borgstrom said. "I think this is going to be our reality for a while, but we are responsible for one another. This really is a community responsibility. We acknowledge how difficult this is for people, but letting down our guard and getting sloppy now can have consequences that will be very challenging for many of us."
Yale New Haven Health has worked on planning for high, medium, and low scenarios with regards to COVID cases.
"We have stockpiled supplies that we might need. We'd like to not have to use any of those plans for a high and a medium scenario, and stay at the low threshold for numbers of COVID cases, but we are prepared and I think it's important for the public to know that we are taking steps to remain vigilant and prepared for the next wave," Balcezak said.
Balcezak added that there are dedicated COVID units for patients, as well as dedicated areas for "Persons Under Investigation" (PUI units). Prior to a diagnosis, a patient is placed into a PUI unit until they're tested for COVID-19. Depending on the result, that patient is then moved to a COVID unit or a non-COVID area for care.
"That's been pretty effective for us," said Balcezak. Additionally, a diagnostic test is performed on 100% of patients that are coming into a hospital, and on patients who are receiving high-risk outpatient procedures.
On the vaccine front, Balcezak said that Yale Center for Clinical Investigation recently signed a deal to enter into a vaccine trial with Merck. The system is currently enrolled in another trial with Pfizer. Participants are still wanted for the Pfizer vaccine. For more information, go to medicine.yale.edu/ycci/
Balcezak said that the logistics in rolling out an approved, effective vaccine will be difficult, for a variety of reasons. Yale New Haven Health is currently working with other hospitals around the state on logistics.
"We have 3.5 million people in our state, and most estimates are we need 80% of those individuals vaccinated in order to get what's being called community immunity. Logistically, in terms of the numbers, that's very difficult," Balcezak said.
Additionally, the genetic material vaccines require storage at extremely cold temperatures, roughly minus 94 degrees fahrenheit. They need to be stored at that temperature until a day or two before they're administered.
"We just don't have those large numbers of freezers to evenly distribute across the state," Balcezak said. To that end he noted that nationally, UPS and FedEx are putting together freezer farms.
"The logistics of keeping them cold, transporting them all cold, and then keeping them cold until you distribute to the individual patients is going to be large," he added.
Also, all of the vaccine candidates require two doses approximately 30 days apart.
"The challenge is if you get one of the pharmaceutical manufacturer's vaccine the first time, you have to get that same manufacturer's vaccine the second time," Balcezak added. "There's very little known about the cross reactivity between the two different manufacturer's vaccines."
But until a vaccine is found to be safe and effective, Borgstrom urged everyone to keep their guard up against the virus.
"Our plea, respectfully, is that people respect this virus, and that until we get a vaccination and it's well accepted, we really have to stay vigilant," she said.