October 9, 2020
A Socially-Distanced Blessing of the Animals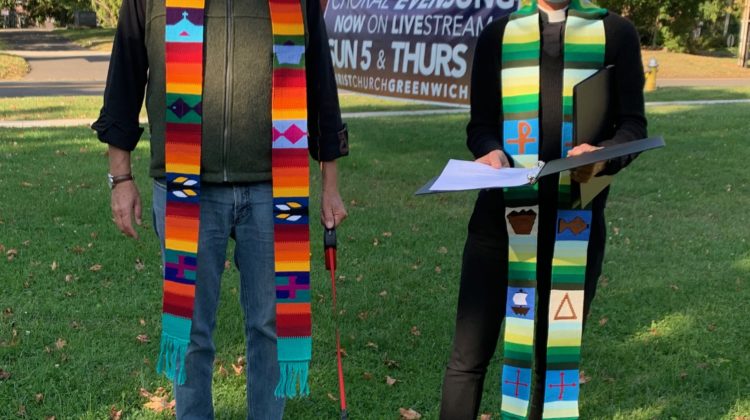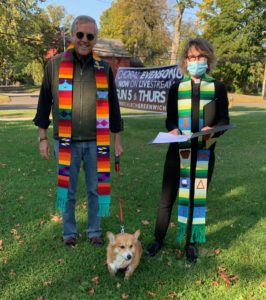 The Blessing of the Animals commemorates the life of St. Francis of Assisi, born in the 12th century, and the patron saint of animals and the environment.
On Sunday, October 4th, Christ Church Greenwich welcomed animals and their proud owners to a socially-distanced blessing that included over a dozen dogs, a cat on a leash and a hamster. The Reverend Marek Zabriskie, Rector of Christ Church Greenwich, brought his own Welsh Corgi, Winston, to be blessed. The dogs were all happy to see each other, tails wagging as Reverend Cheryl McFadden performed the service. Both Reverends blessed the four legged and two legged crowd.
All things bright and beautiful,
All creatures great and small,
All things wise and wonderful,
The Lord God made them all.