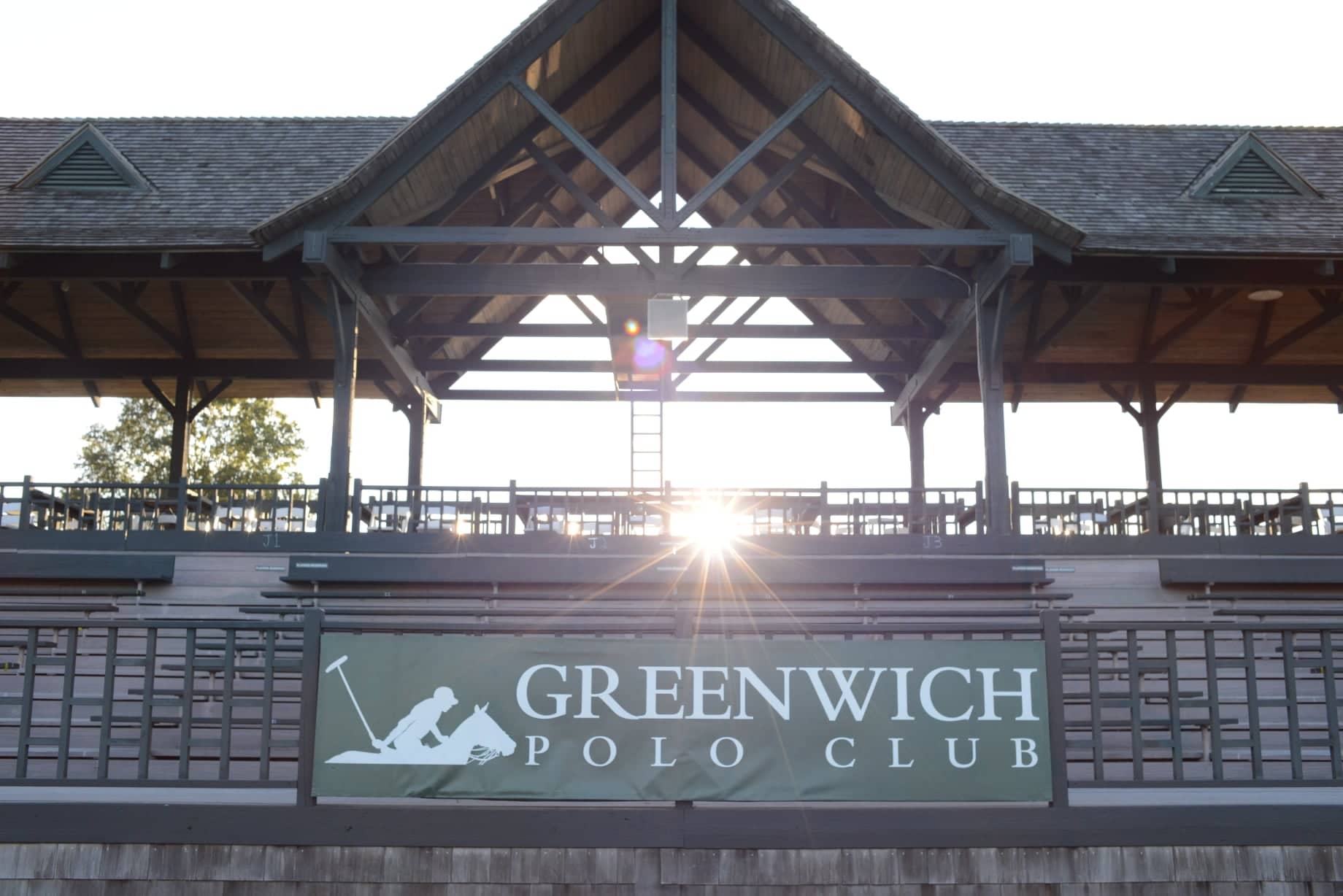 By: Liz Leamy
Last Sunday was another glorious and exuberant summer afternoon at the Greenwich Polo Club as White Birch and Altaris, the two renowned high-goal polo contingents based here in town, valiantly delivered the golden goods to clinch victories in the two five-chukker matches held that day.
In the first faceoff, White Birch edged out EGEA 10-8 with Pablo Llorente, the winning team's rocket-like Argentinean six goaler, flying around the field at super sonic speeds while hitting in goals with extraordinary ease, power and aptitude.
Throughout the match, Llorente, along with his agile colleagues, Christopher Brant, who wears the White Birch number one jersey, Gaston Lisioli, the ever-solid Argentinean four goaler and John Snyder, powered their way around the field on their stealth charges in fierce fashion to wind up at the top of the Hublot leaderboard at the conclusion of this exciting five-chukker showdown.
In the second match, Altaris, the Greenwich-based team lead by Lerin Zubiaurre, the electric Argentinean eight-goaler who has been a GPC crowd favorite over the number of years, edged out Barton 9-8. For Zubiaurre, who scored Altaris' winning goal in the final (fifth) chukker, having an opportunity to play at the GPC is a privilege.
"It was great to be out there today and I love playing here," said Zubiaurre, who plans to head to Argentina later this month to play in the celebrated Argentine Open, where he will compete alongside several other decorated GPC athletes, including Mariano Aguerre, the star Argentinean eight goaler, Matias Magrini, the stealth Argentinean seven goaler and Toro Ruiz, the budding 22-year old luminary who, like his uncle, Matias Magrini, is a seven goaler, among others. "Everything about this club is amazing and the town is so beautiful. Everyone is very friendly and it's just a wonderful place."
In customary fashion, Zubiaurre, Llorente and the other players, including Joaquin Panelo, the dynamic Argentinean six goaler and Nick Manifold, the adept Australian high goaler, spent time following the awards ceremony interacting with fans, signing polo balls and programs and posing for photos while adhering to CDC guidelines of wearing masks and maintaining social distancing.
For those on hand at this exciting one-two series of matches, it was a wonderful experience in all regards.
"It is always a privilege to be here at the Greenwich Polo Club," said Sabrina Forsythe, a longtime and always effervescent presence at the GPC who has been a driving force for many of the town's non-profit and other vital organizations over the years. (Forsythe's late father, Malcolm Pray, the illustrious car magnate and philanthropist, was also one of the Greenwich Polo Club's original members.) "I think this is one of the best kept secrets of the town and it's an extraordinary place all around. You get to see and spend time with family and friends while also having the opportunity to watch some of the best polo players and ponies in the world. It's an upbeat, fun and high-energy place and I love it."
The GPC, founded in 1981 by Peter Brant, the business mogul who formed the iconic White Birch high-goal team that same year (the team which also clinched the 2020 East Coast Open Championship title at this venue several weeks ago), has earned its stellar reputation as a crown jewel among the global high-goal polo and New York metro-area communities for good reason.
This breathtaking and unique locale, situated on the sprawling pastoral apple orchards and farming grounds that had been part of the original estate belonging to Edmund C. Converse, the 20th century industrialist, is a visual sensation in every sense of the word with its three massive high-goal fields and polo training grounds set amidst sprawling green meadows, white birch, oak and evergreen trees and numerous unpaved clay-like trails.
The famous centerpiece of this stunning locale is its expansive main field where all of the public matches are held, a stunning grassy expanse accented by the club's iconic wooden grandstand where spectators can relax and enjoy the matches.
This 'bleacher' area is flanked by white tents on either side that serve as an additional spot for onlookers to watch the games and are also where GPC sponsors and partners such as the Barbados Tourism Marketing Inc. are based so they can interact with their clientele and potential customers.
The lineup of delicious food trucks parked behind the grandstand, meanwhile, is another big draw, as these culinary providers offer such tasty delectables as pizza, ice cream and lobster rolls, among other things.
Conclusively, there is the amazing cornucopia of colorful fashions worn by GPC spectators that is always a sight to behold and something that comprises a collective visual that is as exciting as the matches themselves.
On any given Sunday, this group is typically donned in a host of stunning, sophisticated and sharp fashions such as bright, flowy summer dresses, sharply fitted blazers and pants, lovely hats and other inspirational ensemble pieces that render a breathtaking spectacle.
Taking all of these elements as a whole is what helps designate the GPC a spectacular place on so many levels.
"The standard is gold here across the board," said Stelios Stravrianos, founder and proprietor of Cylinder Vodka, partner with The Cup Bearer, the ever-popular Stamford-based mixologists and cocktail providers who are up at the GPC during the matches. "There's so much beauty and magic here and there is always something for everybody to enjoy."
Perhaps the best part of attending a polo match at the GPC is that it is an environment, contrary to some predisposed stereotypical views, of terrific egalitarianism, openness and friendliness, among other uplifting things.
"It's as beautiful and exciting a place as you would ever expect and everyone here is always so warm and friendly," said Stravrianos. "It's like a storybook setting with a great deal of wonder all around and it's always inspirational to spend time here."
Certainly, Stravianos' words ring seem to ring even truer than ever with the coronavirus pandemic having affected the world on so many levels this year. In admirable and responsible fashion, this season the GPC has been able to safely, effectively and successfully open up matches to the public by having an outdoor reduced capacity crowd who have all consistently functioned and worked together in conscientious and respectful fashion with everyone at this venue to designate a good experience all around.
"It's amazing to be out here in the open fresh air today enjoying the sport of polo with my friends and family. This is such an uplifting and wonderful environment and everyone is being so safe and conscientious," said Sherry Wyatt, a Greenwich resident who has been attending matches at the GPC for many seasons. "Everything is so well organized and comfortable. People are wearing masks and staying respectfully apart from one another while enjoying the polo. It's just wonderful being here."
The final public match of the 2020 GPC season will be on Sunday September 27th at 3pm.
For more information, please contact the GPC at: info@greenwichpoloclub.com