September 3, 2020
Political Endorsements: A New Way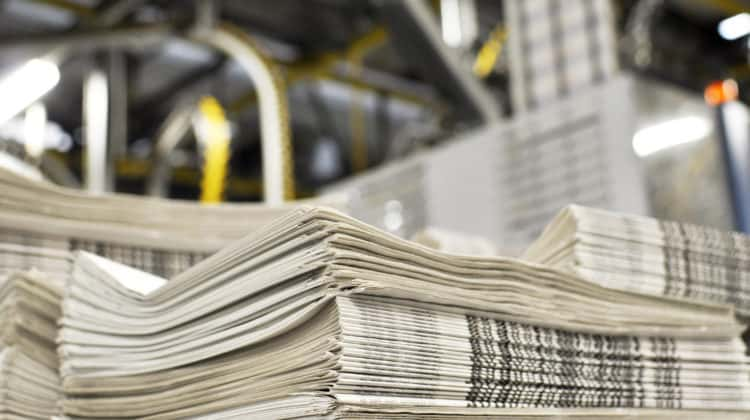 By: Peter Barhydt
The political season is in full swing. Candidates are making calls and knocking on doors. Yard signs are starting to appear. Soon the political mail will begin to fill our mailboxes. And yet, this year is different. COVID different.
For the first time everyone in Greenwich can vote by mail. In fact, everyone will be sent an absentee ballot application. If you want to vote by mail, you simply fill it out, send it back, and a ballot will be mailed to you. This is different.
Here at The Sentinel we are also doing something differently – the way we endorse political candidates will be very different. For the first time, we have created an independent "Endorsement Board" whose purpose is to: (a) research all local candidates and interview those that have the time and are willing to engage in the interview process and then (b) collectively decide whom they will endorse or co-endorse.
Members of the Endorsement Board are from a variety of political and demographic backgrounds, but they all have lived in Greenwich for at least 20 years. There are 2 Republicans, 2 Democrats and 3 Unaffiliated/Independents. A mother with children in the public-school system; a member of the military; finance executives; a local business owner; a published author; a college student; an executive at a non-profit. They are conservatives, moderates, and liberals. They have their own special issues like the LGBTQ+ community; police support; healthcare; zoning issues; and the financial health of our town and state but they all have one common thread and it is 100 percent in line with that of The Greenwich Sentinel: they care deeply for our town and have demonstrated that by giving of their time and talent over and over again in a positive, unifying way. They are our neighbors and respected members of our community and we are grateful for their willingness to serve once again in this volunteer capacity, which will take up a great deal of their time.
No members on the Endorsement Board have any ownership in the newspaper.
This is different. As an industry standard, endorsements are decided by publishers and editorial
page editors. That is not the case here. We are breaking that mold. The Endorsement Board is a collection of volunteer citizens who will collectively decide who they believe will best represent our town.
The idea for it actually came from a conversation with State Representative Stephen Meskers. We appreciate his input and thoughtfulness and willingness to share his opinions and ideas.
The endorsements will be printed in the September 18th edition of the paper along with in depth profiles on each local candidate and they will be available online shortly thereafter.
This is an important election year. Well, every election year is important. This year is important not just because of the Presidential election, which will soon fill the air with hyperbole, but because of what is happening in our state.
Before the pandemic broke out this past February, our state faced significant financial challenges. Challenges that could affect every resident in Greenwich. The pandemic has largely pushed those issues to the back burner, but they do still exist. As we begin to emerge mentally and physically from quarantine, we will need real leadership to design a well though-out future for our state and town that is steady and clear.
To make sure we are electing the best individuals to represent Greenwich's interests in Hartford – those who will help lead the way, we need to be informed. This remarkably different and yet highly competent group of individuals will do a better job than we ever could, and we look forward to bringing their assessment to you in two weeks
Tags:
Campaigns
,
covid
,
elections