July 29, 2020
Witherell Awarded Five-Star Rating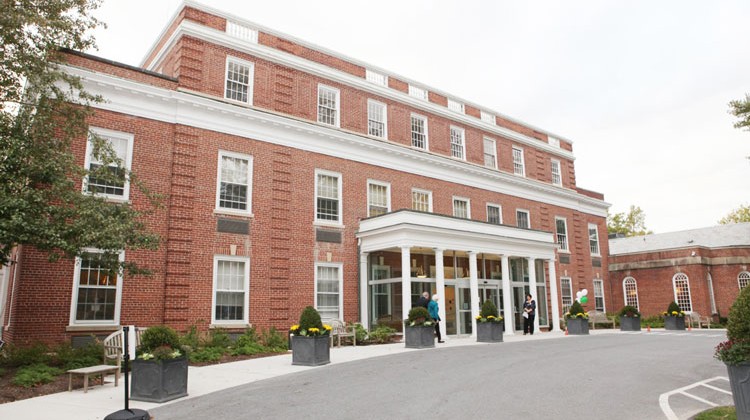 The Nathaniel Witherell (TNW), the short-term rehabilitation and skilled nursing facility owned by the Town of Greenwich, has received a coveted 5-star rating from the Centers for Medicare and Medicaid Services (CMS). A 5-star Overall Quality Rating is vital to regulators, insurers, and other payers and provider networks to identify facilities of the highest quality.
Additionally, The Witherell was previously named a "Top Performing" facility for Short-Term Rehabilitation by U.S. News & World Report in 2019-20. The Witherell has received this distinction each year since the rating was first launched in 2018-19. The Nathaniel Witherell has also consistently been recognized as "One of the Best Nursing Homes in Connecticut" by U.S. News & World Report.
John Mastronardi, Executive Director of the Nathaniel Witherell, attributes the Witherell's recognitions to its high quality of care, person-centered focus, and a staff turnover rate that is more than six times lower than the national nursing home average.
"The Nathaniel Witherell's staff delivers the exceptional, compassionate care that's needed to support seniors; our staff retention is second to none," he notes. The ability of an organization to retain its workers over the long run is often a strong indication of good management and fine care. "Many of our team members have worked here for their entire careers and that speaks volumes to the culture and quality at the Witherell," Mastronardi added. He said that several TNW nurses have been with the Witherell for 10 to 30 years, and as a result, have developed close, long-term relationships with residents.  
The Witherell is committed to person-centered care. This means that care is respectful and responsive to residents' preferences and needs, and that they and their families are involved in all clinical decisions. Person centered care at the Witherell creates a positive environment for both residents and staff.
"We are honored to receive these important distinctions to underscore the great work and superior care available right here in the community," notes Mastronardi. "The Nathaniel Witherell is truly a community gem. You may not need us today, but it's reassuring to know that when you do need us, outstanding care is available close to home."
The Centers for Medicare and Medicaid Services (CMS), which administers federal healthcare programs and sets quality standards, proffers the 5-star distinction sparingly. The CMS rating system measures performance across health inspections, RN and general staffing, and quality measures.
Tags:
Centers for Medicare and Medicaid Service
,
Five-Star Rating
,
greenwich
,
The Nathaniel Witherell
,
TNW