July 7, 2020
Drive-in Concerts Set to Begin July 8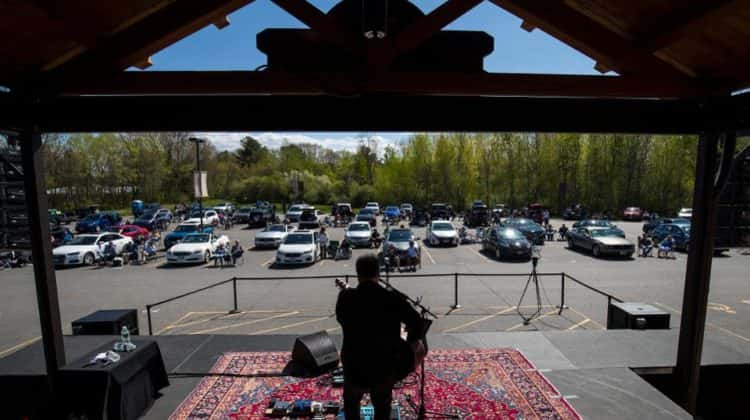 The Department of Parks and Recreation is bringing back the popular Wednesday Concert Series, beginning July 8. The concerts will run for five consecutive Wednesdays through August 5.
The concerts will take place at the Horseneck parking lot. Parking attendants will be available to instruct residents where to park. Please arrive between 6:30 and 7 p.m., and follow directions. Spots are limited; people will be parked on a first come, first served basis. Everyone should remain in their cars and listen to the music on the radio or roll down their windows and listen live. Rain date is the next day, Thursday.
The five concerts are as follows:
July 8 – Echoes of Sinatra
July 15 – Short Bus
July 22 – Gunsmoke
July 29 – Jukebox 45 – Doo Wop
August 5 – Bearcats Jazz Band
Concerts begin at 7:15 p.m. and conclude at 8:45 p.m.
The first concert of the series, Echoes of Sinatra is an exciting show based on the life of the great American icon Frank Sinatra. It is a show that has evolved from the efforts of the creator, Steven Kazlauskas and developed in concert with the Tony T. Orchestra. Kazlauskas pays tribute to the legendary performer with stories and songs that bring back the golden era. The show captures the emotion and the sound of this unique period where swing was king.
Get out of the house, stay safe, and enjoy some wonderful music. Horseneck lot is on the corner of Arch Street and Horseneck Lane in central Greenwich.
For more information, please contact the Parks and Recreation office at 203-618-7649, or visit greenwichct.gov
For rain cancellation information, please call 203-861-6100 after 4 p.m.
Tags:
Drive-in Concerts
,
greenwich
,
Parks and Recreation