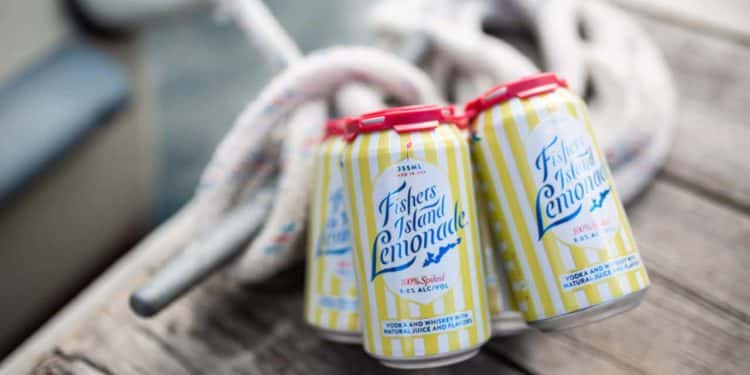 By Jeb Fiorita & Peter Olson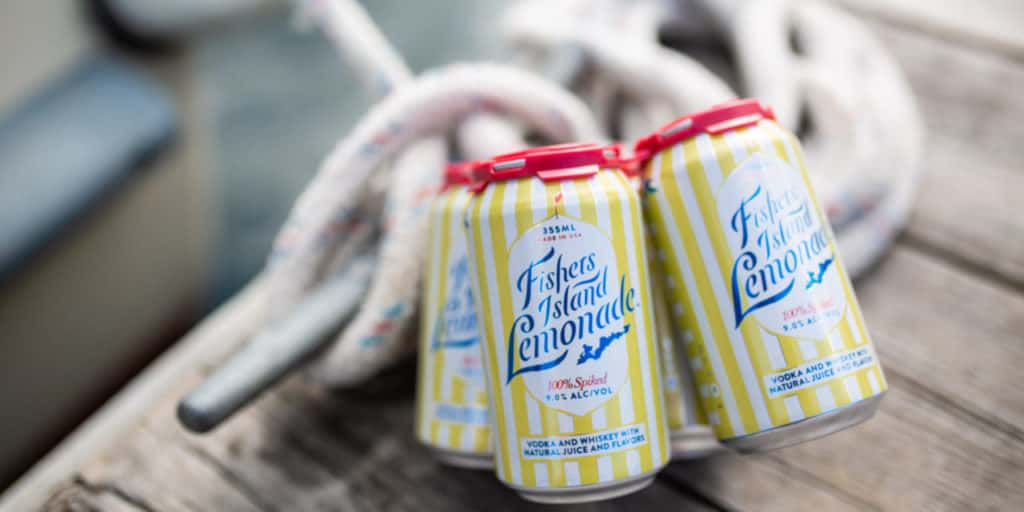 The Summer of 2020 has arrived. And while it may not be the Summer we were hoping for, it is the one we have. Larger events have been replaced with intimate gatherings, social distancing of course. In the past, I have written articles on wine, champagne, spirits and holiday beverage selections with an occasional favorite cocktail recipe. As I was sitting at the beach the other day with friends, I was handed a spiked seltzer in a can, Mango Bon Viv. To be honest, I have had very few of these. The taste was quite refreshing. And with the weather being as hot as it has been very happy to accept. So, I was thinking about an article on what are called grab and go or ready to drink beverages.
These beverages have been around for a long time. Many of us recall our formative college years where it was common to have the original wine cooler (Bartles and Jaymes) at parties. Usually they were found sitting in a tub of ice sitting next to a Coors party ball and Mad Dog 20/20. And the flavors were as numerous as Don Johnson's colored tee shirts in the 1980's hit show, Miami Vice! How many scenes started with Crocket and Tubbs pulling up to a club in the white Ferrari where club goers were drinking their Mango Kiwi Peach Bellini wine Coolers.
Let's fast forward to today. What I found so surprising are the choices that one has when it comes to canned beverages. For starters, those of us who have fond memories of the time frame I just mentioned, wine coolers have made a comeback, including Bartles and Jaymes. The multiple flavored four pack bottles have now been joined by flashy cans with a millennial taste appeal. The new flavors include Watermelon & Mint, Ginger & Lemon, Grapefruit & Green Tea, and Cucumber & Lime. Other canned wines have joined the party, Beach Juice Rose is one example of a refreshing cool wine that can be enjoyed in the Summer heat. Other such wine producers include Latitude Wines which you may recognize from their 90+ cellars brand. The canned beverage they have brought to market is called Lila. And it comes in four varietals…a Pinot Grigio, a bubbly Rose, Italian Sparkling, and a French Rose. Union Wine Company, based out of Oregon, has introduced Underwood Pinot Noir, Pinot Gris, Riesling, Rose and a Strawberry Cooler.
But what about the quality of the wine? If you are a collector looking to purchase wine to hold onto hoping the value increases…this is not the wine for you. If you are looking for a dinner wine to serve at the perfect temperature with the best cut of meat, then no this wine is not for you either. This wine is quick to chill and easy to drink. All that is really required is the ability to enjoy good tasting wine with friends on the beach, on the boat, or at the bbq. The wine is refreshing and a great value.
There are other canned options to enjoy. Two of my favorites are Fishers Island Lemonade and Litchfield distillery cocktails. Fishers is a delicious canned beverage best served over the rocks. It is a whiskey/vodka (yes both) based mixer with a lemonade taste. Be careful as each can is 9% alcohol. And the refreshing taste of lemonade makes these easy to enjoy and go down easy. I have to be honest here and admit that two years ago when I was introduced to Fishers Island, I did not read the can or ask many questions. I thought I needed to add a shot of alcohol to it. Believe me, that is not necessary. Litchfield Distillery offers two ready to drink options. The first is vodka and lemonade based while the second is bourbon based with maple syrup and lemon juice. While these are a little less with 7% alcohol…again be careful as they are delicious! Again, they are best enjoyed chilled or over the rocks and great to bring to any gathering.
The most popular of the ready to go or ready to drink cocktails are the spiked seltzers. You can't go down the grocery isle or into a liquor store without seeing White Claw, High Noon, Truly, Bon Viv, etc. Typically, the flavor options are very sweet…Mango, grapefruit, watermelon, lime, cherry, pineapple, coconut, cranberry, etc. These options are usually a little lower in alcohol count, at 4.5% and usually around 90 -100 calories a can and under a few grams of sugar. This is definitely a healthier option when it comes to cool refreshing flavored beverages. Like most, these are also best served chilled, either over ice or straight from the can.
When it comes to ready to serve/ready to drink cocktails, there are many options. We at Val's have all that were mentioned in this article and more. So, when preparing for a small gathering or just looking for a quick cocktail that can be enjoyed while under quarantine please give us a call. And for your convenience, we take orders over the phone, deliver and offer curb side pick-up.
We look forward to seeing you all soon.
Jeb is the owner of Val's Putnam Wines & Liquors with locations in Greenwich and Glenville. Peter is in charge of business development. They can be reached at 203-869-2299.