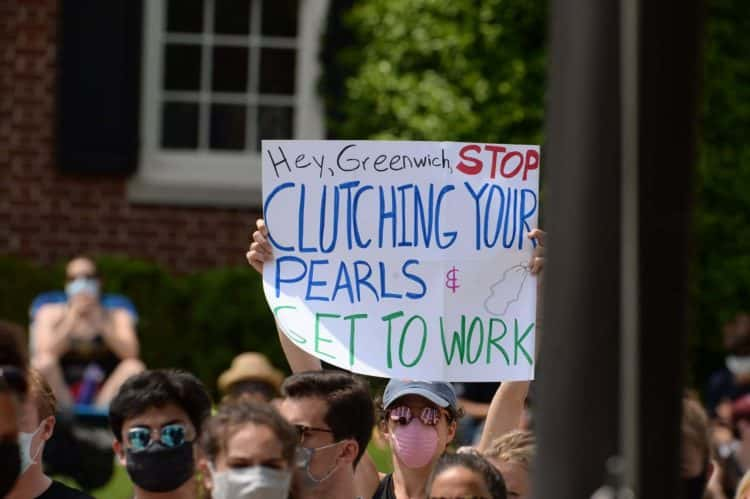 By Foster Steinbeck
In the largest protest in the organization's history, hundreds of demonstrators, many carrying signs calling for racial justice, packed in front of Greenwich Town Hall to peacefully protest police brutality and systemic racism in America on June 1, as a part of Indivisible Greenwich's "Greenwich Cares: Rally for Justice" event.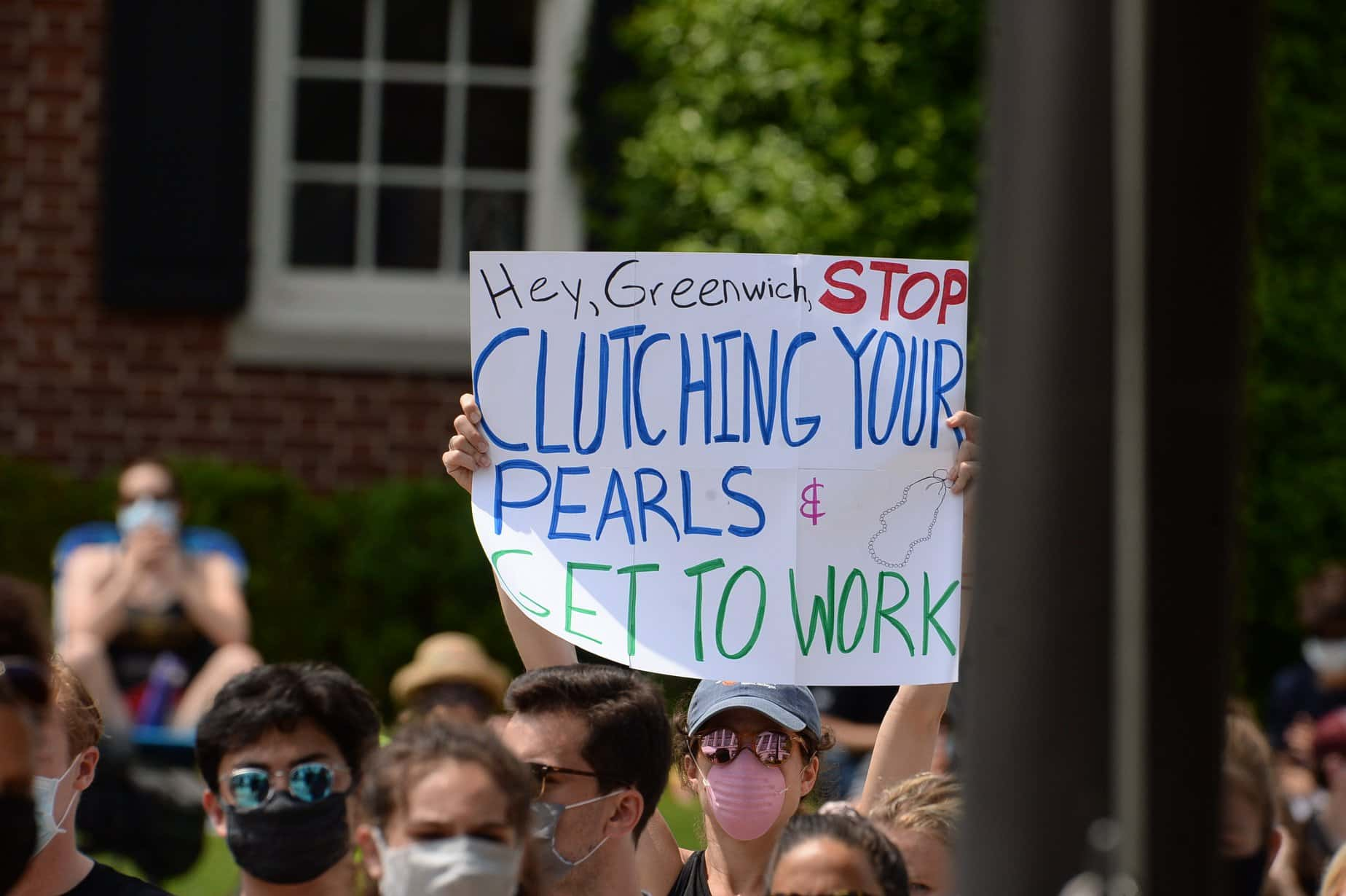 Sparked by the death of George Floyd — an unarmed, black man — at the hands of a white police officer in Minneapolis last week, protests have sprung up across the nation, some turning into riots.
Due to COVID-19 concerns, the organizers discouraged marching and shouting chants.
However, the event featured several speakers from the Greenwich community, who gathered to mourn Floyd's death, decry police assaults on the press and demonstrators across the county and support the fight for racial justice.
"The question today is not how outraged are we over what happened to George [Floyd] or to anyone else that we have seen brutally murdered, but what will we do to change the underlying conditions that allowed that to happen," U.S Rep. Jim Himes, a speaker at the event, said to the protesters.
Himes went on to outline examples of systemic racism in America's history, saying black people were excluded from The New Deal in the 1940s and how a black, world war one veteran was lynched despite his service to the county.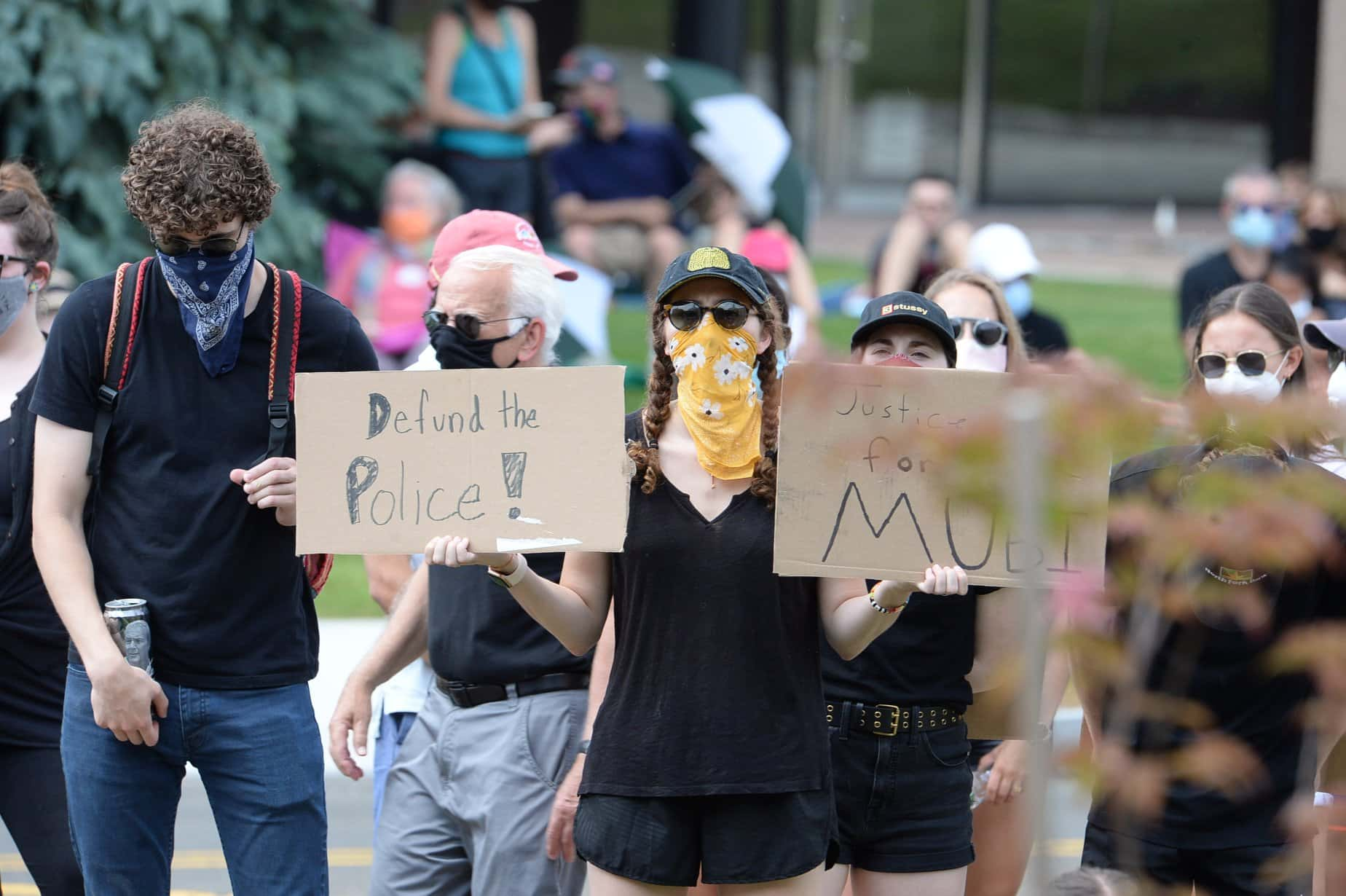 Himes also said dissent and protest, in the name of racial justice, is the highest form of patriotism in America. Himes ended his speech by reciting U.S. Rep. John Lewis's words on the protest and riots across the nation, calling for non-violent protests rather than rioting to attain justice and equality.
Rev. Dr. Thomas Nins — senior pastor of First Baptist Church and a chaplain in the Greenwich police force — spoke to the audience about his father's and his grown son's fear of police brutality while saying not all police officers are corrupt.
"Your fears are real," Nins said to the protesters.
Despite living in the Bronx, Narine Malcom came to the event with her family and friends after hearing about it from her daughter, who attends school in Greenwich. Malcolm said she feels like "there is a possibility our voices will be heard."
"We had to be here," Malcolm said. "I'm so grateful for the town of Greenwich to do this. I would not have expected this from Greenwich. My sister lives in Greenwich, but I never understood that there were people in Greenwich who saw me, saw my daughter and … could see what's happening in this country."
The event also featured a brief reading of The New Jim Crow, which outlined the systemic nature of the racial problems facing black Americans. Hugo Levine, a central middle school student, spoke to the audience and called for adults to fight for racial justice and acknowledge white privilege.
Organizers also called on attendees to donate to Campaign Zero, a campaign to end police brutality, and the Connecticut Bail Fund, as well as vote in the upcoming local and federal elections.
Turning to partisan politics, Indivisible Greenwich co-founder Marine Levine said, "We do believe that democracy is not a spectator sport. And in order to preserve what we hope to have or what we had, we have to speak out. We try to be that voice in the community."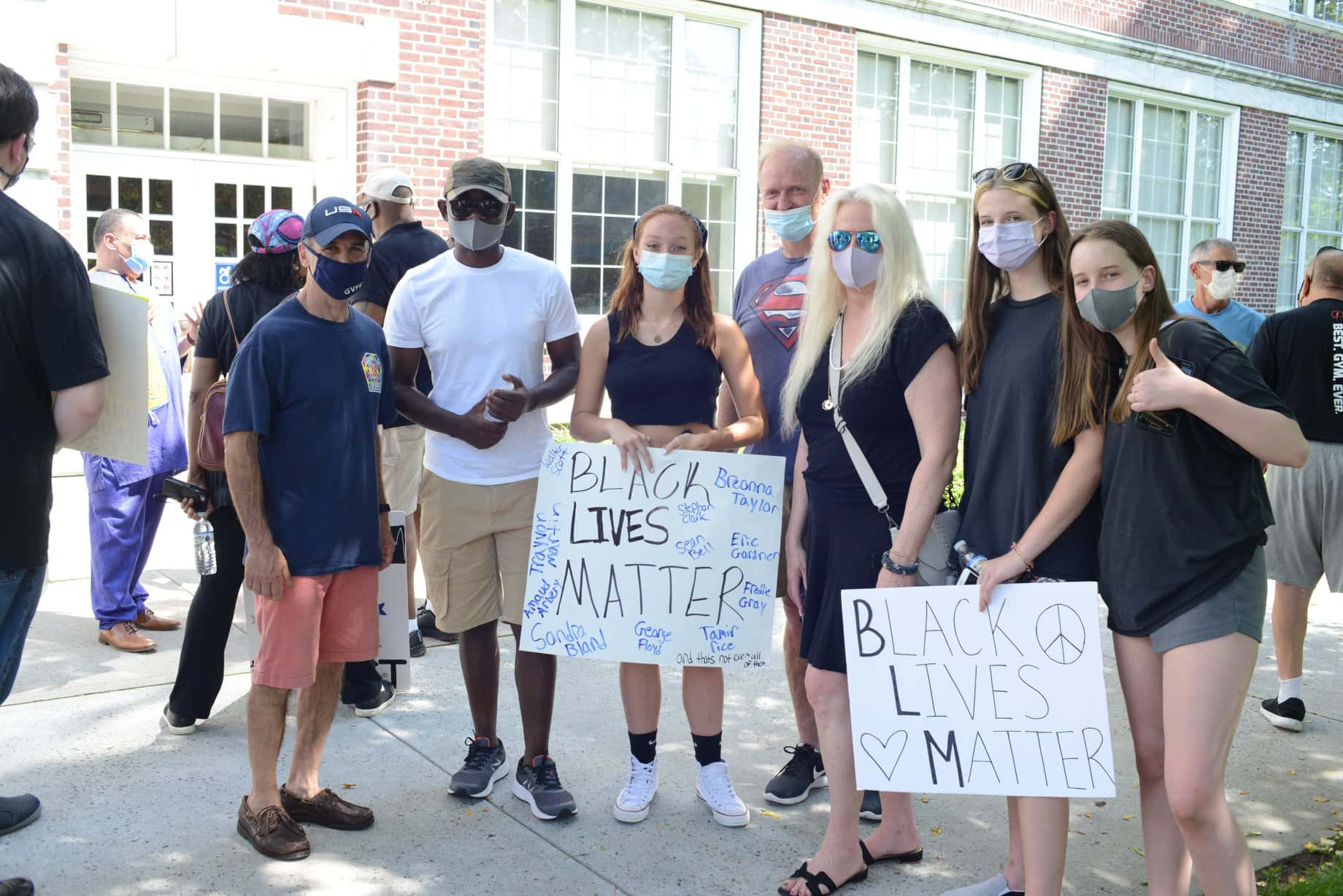 While saying he isn't thrilled with Joe Biden being the democratic nominee for the presidential election, Nins said Republicans have "got to go!"
"It's not that the other party walks on water, but at least that party is going to feel some sense of responsibility and obligation to at least give the appearance they are standing for all people, and not some people in the United States of America," Nins said.
The event ended as protesters knelt for eight minutes and 46 seconds in a moment of silence, the same duration that Floyd was fatally suffocated for.
"We all need to stand up for the injustices that happen to lots of us, especially now with raising a black child," Denise Meindl said, a protester said. "It's sad. It's sad in this day and age now, many years ago that Martin Luther King spoke about standing together … it is now starting to happen, but let's see where it goes."