June 8, 2020
COVID-19 Community Relief Fund Issues Grant to Family Centers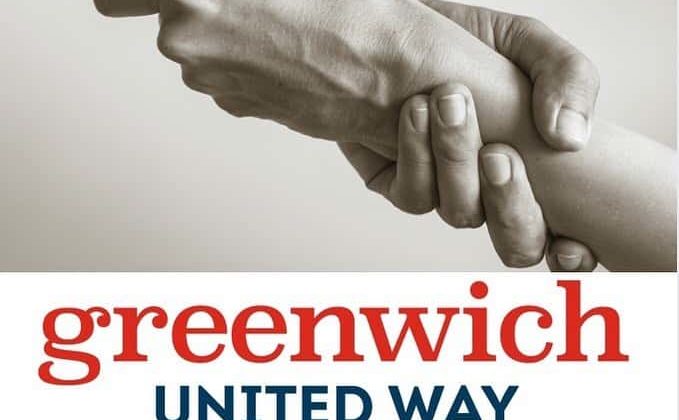 The Greenwich United Way's Greenwich COVID-19 Community Relief Fund issued a $50,000 grant to Family Centers to support the organization's Early Childhood Achievement Gap Solutions (ECAGS) program. The funds will help the 125 families that are Early Care and Education (ECE) and Early Childhood Achievement Gap Solutions Greenwich Parents as Teachers (GPAT) participants.
"We are extremely grateful to the Greenwich United Way for stepping up to assist local families during these unprecedented times," said Family Centers CEO Bob Arnold. "The COVID-19 crisis has pushed so many hard-working residents over the financial edge, and simply supporting their families has become an insurmountable task. This grant from the Greenwich United Way will allow Family Centers to help 125 struggling families cover the costs associated with groceries, rent and other basic living necessities."
This grant brings the total to 17 organizations and $375,264. Earlier grants were issued to Abilis, Boys & Girls Club of Greenwich, Building One Community, Caritas of Port Chester, Community Centers, Inc. of Greenwich (CCI), Filling in the Blanks, Food Rescue US, the Friends of Nathaniel Witherell, the Jewish Family Services, Kids In Crisis, Meals On Wheels, Neighbor to Neighbor, Pathways, River House, Transportation Association of Greenwich (TAG), and YWCA of Greenwich.
"With our ability to quickly establish a large fund focused on the current pandemic and then effectively issue grants to partner organizations, we provide assistance for the thousands of Greenwich residents and small business owners who are in desperate need at this difficult, unprecedented time," said David Rabin, CEO of Greenwich United Way. "We are steadfastly committed to making as big of a positive impact as possible and helping as many people in our town as we can."
The Greenwich COVID-19 Community Relief Fund provides disaster relief and recovery efforts for Greenwich residents experiencing economic hardship due to the COVID-19 health crisis. The GUW Board of Directors and Grants Committee volunteers, including Greenwich selectperson Jill Oberlander, continue to review proposals from local agencies, conducting a deep dive into each organization's financials, and assessing the specific recovery-related needs. Grant applications are still being accepted for non-profit local agencies supporting relevant relief efforts and can be submitted to GUW's Director of Community Impact, Robert Moore at rmoore@greenwichunitedway.org. Donations can be made to the fund here
Tags:
Family Centers
,
grant
,
greenwich
,
Greenwich COVID-19 Community Relief Fund
,
greenwich united way