June 3, 2020
Taking Stock of Your Finances Amidst COVID-19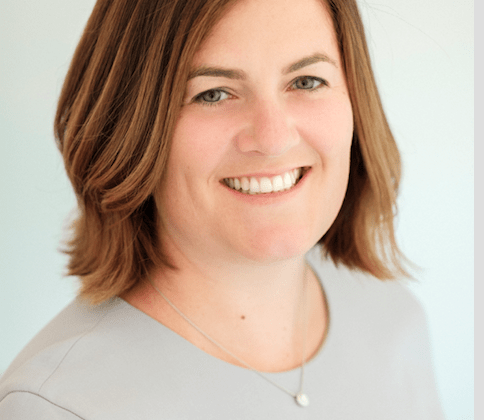 By Michelle Moskowitz
While COVID-19 has wreaked havoc on our global economy, millions of Americans are focused on how their personal finances are being affected due to unemployment, being placed on furlough, managing their expenses with a decrease in salary, and witnessing a volatile stock market to boot.
And while a plethora of webinars and articles aim to provide guidance and help to decipher the best protocols one should take; it can be overwhelming when determining the best way to navigate through this time of financial instability.
What are the tax implications of tapping into one's savings accounts? How can one optimize existing investments? Should one continue to contribute to kids' college funds or retirement accounts when income levels are unpredictable?
"It is so important to convey that what works for one person's finances does not necessarily work for another as there are so many contributing variables," says Laurie Stefanowicz, a partner and wealth manager at Crestwood Advisors in Fairfield County.
"Everyone's situation is vastly different and there are many elements to take into consideration when optimizing one's finances and creating an investment portfolio, especially today."
Stefanowicz says now, when people have more downtime than ever before is the perfect opportunity to take stock of their portfolios and 'spring clean' both your spending habits and asset allocation in order to get ahead during these trying times.
"You can't ever predict what will happen in the market, so you need to focus on what you can control in your personal finances, like where you spend your money each month, how much you save and where there are opportunities for improvement, which there always are" said Stefanowicz. "During COVID, when we have more time at home marks the perfect time to truly evaluate our finances and see how we can re-position ourselves for a better, more prosperous tomorrow."
The Sentinel spoke with Stefanowicz to get her expert take on how best to preserve one's financial outlook and shed light on how we can all gain a financial peace of mind no matter what the size of your bank account or asset allocation is at this point in time.
GS: You mentioned the importance of understanding one's finances to the dollar and now being a good time to take stock of our assets. How does one go about doing that?
LS: Make it simple. It's important to understand the totality of one's current circumstances such as what is your financial snapshot? What are your goals and values? What is your monthly/yearly spend and where can you make smart changes? As a wealth advisor, we then take that information and develop a smart, custom savings and investment strategy that serves both short-and-long term goals.
GS: As we witness a volatile market that changes day-to-day, what should a smart investment strategy look like?
LS: Now is not the time to panic or act emotionally. Your assets and portfolio positioning should always be aligned with your long-term investment goals. Uncertainty and market volatility can test these assumptions but, importantly, they should not alter them. Actually, these times of societal change can allow investors to potentially improve the quality of their overall portfolio and make money.
GS: For people who are unemployed or furloughed, what are the implications of dipping into one's 401K and other savings accounts?
LS: If possible, you want to try not to prematurely dip into your retirement accounts but that said, we are in an extraordinary situation. The CARES Act has made it easier to withdraw funds saved in certain tax-advantaged retirement accounts like 401k and traditional Individual Retirement Accounts (IRAs). The rules have been altered and relaxed in order to give financial flexibility to people when they need it most. Generally, these temporary changes eliminate tax penalties on certain early withdrawals and relax rules on loans you can take from some types of accounts. It's always best to consult your financial advisor before doing so.
GS: What do you love about being a wealth advisor and what are some of your greatest professional, heroic moments?
LS: I love what I do because every day is different in its unique challenges and problem solving. But most rewarding is seeing how the fruits of one's labor help couples, families, and individuals carve out their future retirement plans with comfort or helping someone who went through a divorce take complete control of her finances and overcome her fears. The sense of empowerment that comes from my clients in achieving their financial goals as well as educating people that managing money and making your money work smarter is a beautiful thing.
GS: Before social distancing and cocktail parties existed, what was the first question minglers asked you when they learned you were a wealth advisor?
LS: You either get one of two reactions – the sudden need to refresh their drink or ask for a stock tip. There are some people who like to talk about finances and the markets and others who find it intimidating and personal. To be honest, I prefer the more personal conversation because as I stated – what is good for one person may not be the right tip or suggestion for another.
GS: How do you teach your kids about financial health and what tips can parents offer their kids?
LS: Start young. My children are very aware of money, how much things cost, the idea of working to earn money to pay for things. All these ideas can be taught and learned from a young age. I want them to have skin in the game. The best advice came from my daughter's 4rth grade teacher on the first day of school when she said, "Give your kids money, let them figure out the tip at a restaurant and the change they are owed. "We live in a plastic environment when young people don't see the actual exchange of money. There are some fun apps and tools to get your kids involved such as Greenlight.
Stefanowicz's professional services include financial planning, investment advisory services, and retirement planning. Her accolades include being named "40 Under 40" Top Advisor by Investment News, a Five Star Professional, and a recipient of the Women's Choice Award.
She has also developed a turn-key program designed to educate women on the financial implications of personal, life transitions such as divorce, loss of a spouse, or re-entry into the workforce.
"My goal is to make people's money work as hard as they work to make it," said Stefanowicz. "Nothing feels better than being in control of your finances and being armed with the knowledge of how to do that."
For more information, please visit crestwoodadvisors.com.