June 3, 2020
Catapulting CT Innovators to Success and a Thriving Economy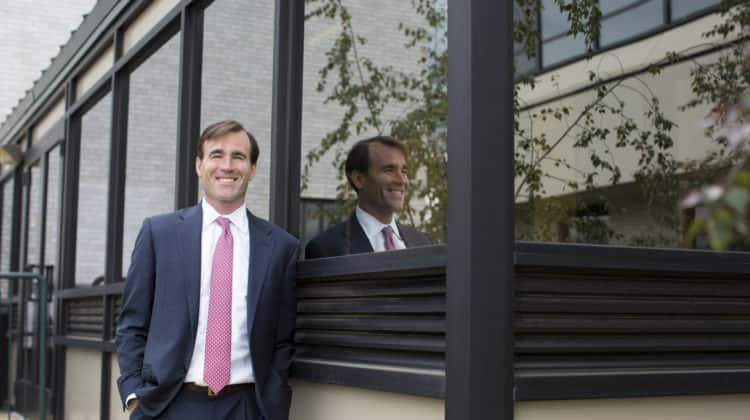 By Michelle Moskowitz
While many businesses in the state have been impacted by COVID-19, one firm is single handedly fueling the state's economy through its stewardship in support of entrepreneurs and innovators – and as a result significantly improving the job market for citizens having contributed to 32,834 jobs through their active portfolio.
Connecticut Innovations (CI), the state's strategic venture capital arm and the leading source of financing and ongoing support for CT's growing companies, has invested in more than 150 companies throughout the state including 1843 Capital, BetterAir, ActualMeds and Achillion Pharmaceuticals, Inc. In 2018, CI was ranked #7 on the Forbes list of top VC firms that made the most investments in healthcare startups.
CI's deep partnerships with venture capital firms, universities, suppliers, small and large businesses, and other strategic partners enable them to seamlessly connect and align entrepreneurs with the right partners that ignite the path to success – and in a timely fashion in order to keep momentum building as is often essential for the entrepreneurial mindset.
According to their quarter three summary posted on their website April 30, CI invested $14.3 million across 39 transactions – of that $6.3 million went to biotechnology companies and $8 million went to information technology companies.
The Sentinel got down to brass tacks with McCooe in order to get a deeper look at CI's winning tactics and shed a light on the state's innovation hub.
GS: How do you describe CT Innovation's mission?
CI: CT Innovations is the state of Connecticut's strategic venture capital arm. Think of us like Google Ventures or Intel Capital, where we invest in visionary early stage companies that we believe will be critical to the state's future economic development. We invest in companies we hope will change the world, create attractive tech and life science jobs and generate outsized financial returns. Our unique value add is we connect company founders to other investors, talented management, Fortune 1000 companies in the state, and other institutions such as universities and government agencies.
GS: What investments of CI's are contributing to the COVID-19 crisis and how do you see your role in impacting the state's economic outlook?
CI: CI is an investor in Sema4, one of the fastest growing bioscience companies on the planet, operating in Stamford and Branford. Sema4 is a big data health intelligence company working to better predict, diagnose and treat patients. The Company is now providing COVID-19 testing here in CT and raised their hand early on to redirect their resources to help the state with this critical need.
GS: Prior to COVID-19, there have been reports about both residents and companies leaving the state. Can you share some of the key incentives and value drivers that people should know?
CI: Anecdotally, it appears some people in cities are now thinking about coming back to CT. It is true that CT has had net migration for a while now, which we do need to turn around for a full recovery. As Governor Lamont says, we need the UHauls to be coming into the state, not going out. This is still one of the best educated workforces, where children have access to some of the finest K-12 and higher education institutions. On the tax side, CI has an incredibly generous angel tax credit programs where CT will give you back within 12 months 25% of what you invest into a local start-up. So, if you invest $100K into a local tech company, you will receive $25K back as a tax refund. You get all the upside of the investment, and cash back today—what's not to like?
GS: What are they key components you look for in a startup or investment opportunity? What are some of the winning elements of success?
CI: After so many years of investing, I am with most other VCs in saying success is 90% about the team. I am looking for people who have an earned insight that is different from everyone else's. I want to back people who know something others don't, and who are able to play the Pied Piper to get others to believe in their vision of the future. And then I want to be assured they won't quit, that they will fight on through the inevitable setbacks.
GS: When the social distancing ban is lifted, if you could invite one person to your dinner table (with your family of course), who would you invite and why?
CI: I'd invite a comedian, like Ricky Gervais or Jerry Seinfeld better yet both), because we could all use a laugh right now.
GS: Your advice is "You gotta be bold." How can we inspire young folks today (particularly with the adjustment to digital learning and the inability to obtain jobs and internships currently)? What advice can you offer that will motivate and inspire the next generation of innovators?
CI: This may seem like an impossibly hard time now, but when taking the long view mankind has never had it easy nor better than we do today. The most successful people I know are lifelong learners, who are endlessly curious absorbing lessons from conversations, books, and great newspapers like the WSJ, NY Times and the Greenwich Sentinel (I am personally an avid reader of Icy Frantz's weekly column!).
CI's venture solutions are robust and include equity financing, the CT Bioscience Innovation Fund (CBIF) which provides financial assistance to bioscience startups, early-stage businesses, nonprofits, and accredited colleges and universities, the pre-seed fund, ventureclash, venture debt and offers an angel investor tax credit program which McCooe mentioned that provides companies with very compelling ways to incentivize investors.
Starting June 9, CI will be offering in-person and virtual office hours for entrepreneur pitch sessions, employment discussions and even to strategize on CT's entrepreneurial ecosystem every other Tuesday from 9:30 am to 12 pm at their new headquarters in New Haven.
Budding entrepreneurs and users of all types are encouraged to access their comprehensive library featuring content rich articles, podcasts and webinars that include a range of topics on accounting, human resources, exit strategies and so much more at ctinnovations.com. For more information, call 860.563.5851.
Tags:
CI
,
Connecticut Innovations
,
greenwich