May 29, 2020
Board of Selectmen Approve Plans to Close Greenwich Avenue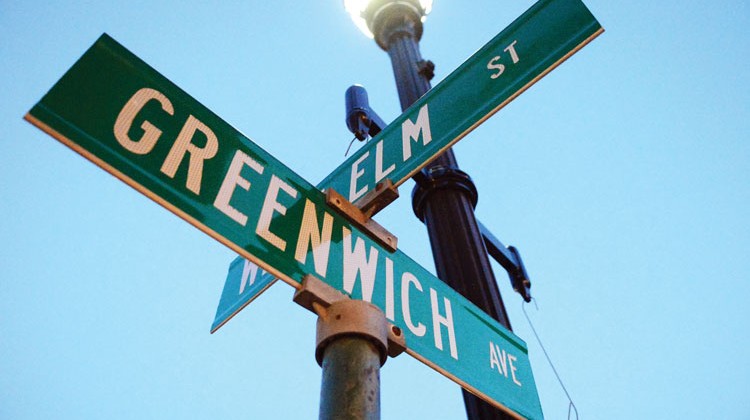 By Richard Kaufman
Sentinel Reporter
Due to the coronavirus, towns and cities across the nation have had to come up with creative ways to reopen the economy in a safe way, and Greenwich is certainly no different.
On Thursday, the Board of Selectmen unanimously approved plans to close down a portion of Greenwich Avenue to vehicular traffic and turn it into a pedestrian mall for residents and businesses from Havemeyer Place to Railroad Avenue, from June 2 through September 2. 
The closure is part of a phased plan for the entire Avenue through September 2. Plans for Phase 2 and 3 are already in the works, and could be presented to the Board of Selectmen during their next meeting on June 11. First Selectman Fred Camillo said there won't be much more than two weeks between the implementation of each phase.
"As we open up phase 1 here, we're hard at work on phase 2 and 3," Camillo added.
Phase 2 will close the Avenue to vehicular traffic from Putnam Avenue to Lewis Street, and Phase 3 will include Lewis to Havemeyer Place. The closures will be in effect all day. 
"There are a lot of exciting ideas for the bottom and the top of Greenwich Avenue, but right now, we're trying to just do the crawl before the walk, and focus first on the bottom of the Avenue," Camillo said.
Camillo remarked that reaction to the plan has been "very positive", especially from the Greenwich Chamber of Commerce. 
According to Town Administrator Ben Branyan, who presented the plan during the Board of Selectmen meeting on Thursday, there are 27 restaurants along the entirety of Greenwich Avenue, and 17 on the roughly quarter mile stretch in Phase 1. Under reopening guidelines in the state of Connecticut, restaurants can be open for outdoor dining only, so the closure should allow for more room on the sidewalk and street. 
Participating businesses must obey all Federal, State, and Local laws and ordinances, and social distancing must be adhered to in accordance with Department of Health standards.
Several people were involved in the planning of the idea, including the Greenwich Department of Public Works, the police and fire departments, Planning & Zoning Department, and Parking Services.
Physical barriers will be placed at all intersections on Greenwich Avenue to stop traffic from entering Greenwich Avenue between Havemeyer Place and Railroad Avenue. An emergency lane for fire, police and EMS will be constructed with controlled access by a parking enforcement officer or Greenwich Police officer at Havemeyer Place.
GPD Chief James Heavey said the only vehicles that will have access to Greenwich Avenue will be for trash pickup, commercial vehicles for the delivery of supplies, and emergency vehicles.
Handicap parking stalls will be available on side streets, and curbside pickup locations for businesses will be available at the top of Arch Street, Fawcet Place and Railroad Avenue.
Parking will be available at People's United Bank via access at Railroad Avenue.
Between Friday, May 29, and Monday, June 1, the town will sweep the streets, install signage and barricades, and communicate with businesses about the plan.
"This is definitely something that's going to be really welcomed by our community," said Selectperson Jill Oberlander.
Selectperson Lauren Rabin encouraged community input, and Camillo added that a lot of people are already reaching out with ideas on how to improve the plan, and how to possibly bring it to Byram, Glenville, Old Greenwich, Cos Cob and Chickahominy.
"Get a group together," said Camillo to residents in other neighborhoods. "Start talking and come up with ideas. You don't have to wait for this to be done to have a parallel track with other parts of town. Each of those towns offer their own challenges."
Camillo has long been a proponent of connecting Greenwich Avenue to the waterfront, and bringing back the old time pedestrian mall feel in downtown Greenwich. He mentioned that perhaps in the future, a trolley system can return to Greenwich Avenue, originating from Town Hall and run every 30 minutes.
"There are so many things that can be added on in the future that can really make this quite a nice attraction and destination for everybody. But right now, the main thing is to get it up and running and get these businesses going," Camillo said. 
Tags:
greenwich
,
Greenwich Avenue
,
Greenwich Board of Selectmen
,
Greenwich Town Hall
,
Town of Greenwich