April 21, 2020
Greenwich COVID-19 Update: April 21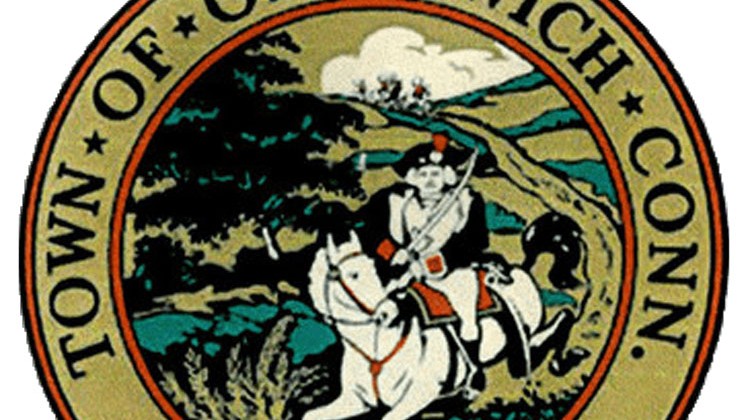 By Richard Kaufman
After seeing a decline in hospitalizations over the past several days, the number at Greenwich Hospital has jumped up by 10 from 97 on Monday, to 107 as of Tuesday afternoon.
First Selectman Fred Camillo, in his daily update on the coronavirus in Greenwich, said on Tuesday that residents have to stay the course.
"Even when you see decreases for a few days in a row, you don't put too much emphasis on that. You have to continue doing what you're doing," Camillo said. "We knew that this time was going to be a rough period the last week into this week. We're encouraged by some of the numbers, but we're not there yet."
As of Tuesday afternoon, there are 568 Greenwich residents who have tested positive for COVID-19, according to Greenwich Health Department Director Caroline Baisley, which is up from the reported number of 566 on Monday.
Greenwich Hospital reports that so far, 278 patients have been discharged from the Hospital and continue their recuperation at home. There have been 3,929 people have been tested at the Hospital outpatient test site with 1,455 testing positive. All of these numbers reflect patients who live in Greenwich as well as from other municipalities in Connecticut and Westchester County. Because of the severe thunderstorm weather alert, the testing site was closed at 1 p.m. on Tuesday.
Camillo added that as the town looks to offer more opportunities and ways for residents to walk and hike outside while practicing social distancing, he stressed that it's not a sign that restrictions are easing up.
"When you hear us doing that in the coming days, it has nothing with us taking our eye off the ball or our foot off the pedal. We're fully engaged and fully focused, and we're not going to let up at all and make any mistake by relaxing restrictions too much and having it backfire and then everybody gets reinfected," he said.
He acknowledged that he feels the frustrations of people who want to see the restrictions and guidelines lifted.
"By keeping our distance now, we can all be together later. These are temporary restrictions. They're in place because we want to get to the other side of this until there's a day there's a vaccination, and we'll be done with it," he said. "The majority of people here in our town are really rising to the occasion. They're doing a great job. I want them to know that their First Selectman absolutely will do everything in his power to make sure that any policies that are put in place will have their health and wellbeing paramount in those decisions."
Camillo reiterated that the virus "knows no boundaries," and that he's concerned about states and towns opening up too soon.
"I'd rather see a more slow and measured plan and strategy to get activities and commerce opened up, but in a strategic and measured way. We can do that, and we are planning that now," he said.
In response to protestors across the country, and those who violate restrictions, Camillo said those people need to think about the other people who are at risk.
"If you're going to be reckless with your behavior, you're not only putting yourself at risk, you're putting your friends, family, fellow citizens and our first responders and healthcare workers at risk. It's not about yourself, you have to think beyond yourself," he said.
Other resources for residents and businesses and other helpful tips
For residents with questions about COVID-19, please call the Greenwich HealthDepartment's phone lines: 203-622 -7865; 203-622-7703; 203-622-7614; 203-622- 7842 and 203-622-7836.
To reach the Domestic Abuse Services staff at the YWCA, please call the 24/7 hotline at 203-622-0003.
Residents, who need assistance with basic needs, including food, can call the Department of Human Services at.203-622-3800.
Members of the public are encouraged to sign-up for the Town's Emergency AlertNotification System at greenwichct.bbcportal.com/Entry
If you are concerned about an activity or a group not following COVID-19 protocols, please call the Greenwich Police Department's non-emergency phone number: 203-622- 8004.
Don't have a face mask? Many people with COVID-19 are asymptomatic or pre-symptomatic, meaning they can transmit the virus without knowing they have it. Easy to follow instructions to make cloth facial masks can be found here.
Tags:
Covid-19
,
greenwich
,
Greenwich Hospital
,
Greenwich Town Hall
,
Town of Greenwich