April 21, 2020
Yale New Haven Health Has Seen 'Ever-So-Slight Decline' in COVID Cases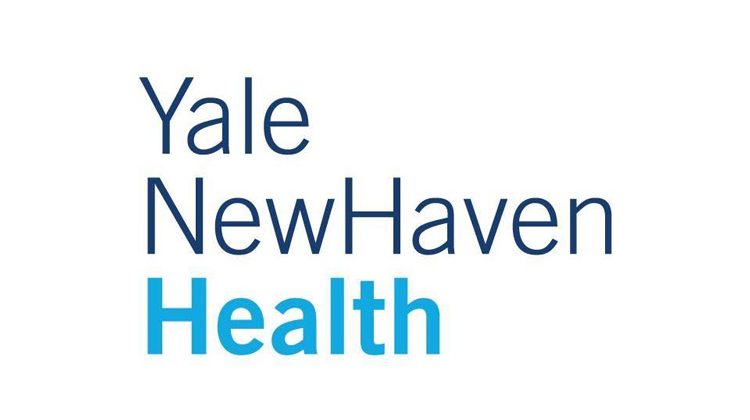 By Richard Kaufman
Yale New Haven Health officials on Tuesday gave an update on COVID-19 during a virtual media conference, and indicated that they've seen an "ever-so-slight decline" in positive cases across the state of Connecticut. 
"We've experienced that in our health system after a period of a month where we saw consistent growth, we have actually seen a little bit of a downturn, particularly at Greenwich," said Yale New Haven Health CEO, Marna Borgstrom. "Greenwich was particularly hard-hit, coming across the border from Westchester County. At one point, Greenwich had more than half of their total licensed beds occupied by COVID-19 patients. They have seen a continual decline."
Overall across the Yale New Haven Health System (YNHHS) as of Tuesday morning, there were 790 COVID-19 positive inpatients, with 450 at Yale New Haven Hospital, 213 in Bridgeport and just under 100 in Greenwich. YNHHS has experienced 185 fatalities as of Tuesday, but over 1,000 people have been discharged.
The state is seeing an increase of cases in Eastern Connecticut. 
"The numbers are relatively small, but it's not surprising because what we've seen is that the growth in COVID positive patients has followed the commuter lines and the I-95 corridor," Borgstrom said.
Dr. Tom Balcezak, Chief Clinical Officer for the Health System, said he believes Connecticut as a whole is near its COVID-19 peak.
"The fact that the peak keeps getting later is actually good news. It means that our social distancing is working and that we are flattening that curve and pushing the peak date out. I think we're very close to where we will peak, and we'll start seeing cases go down across the state of Connecticut," Balcezak said. "There are a lot of ifs in that statement; if we're continuing to practice social distancing, if we're able to hold fast on our hand hygiene, in our self isolation, I think we're very close. Because the population across the state of Connecticut has experienced this at different times, there will be some local variation, but if you take the population of Connecticut as a whole, I think we're very close. At least I hope so."
Balcezak also reminded people that COVID-19 does not just single out those above 60 years old.
"It's a myth that this disease only impacts above the age of 60. That's absolutely not the case. We've seen very sick people in their 20s and 30ss, and we've actually seen a couple in their teens and younger," he said.
Borgstrom highlighted the fact that the Health System has, to date, not seen the dire predictions of the pandemic come true in the state of Connecticut, as was originally projected.
"When the Governor stood up his task force to look at how we were going to be providing care, we had some models that had been put together starting with the experiences in Washington State and New York, that looked at needing 10 times the number of hospital beds that we have in the state of Connecticut. Even though we have extra beds set up, we have been able to meet the needs of our patients and their loved ones in the existing spaces that we have," said Borgstrom.
One of the reasons she said the curve is flattening out is because people have heeded the state's requirement for social distancing.
"It's been a tremendous personal price for families with kids at home, for people who haven't been working, but we've all played a role in helping to flatten the curve and make the way we've been able to deal with this pandemic much more manageable than some of the earlier projections. For that, I think we're all grateful that we've come together as a real community and we hope we'll continue to see that spirit prevail," she said.
Yale New Haven Health System is looking to expand testing — a crucial step that's needed in order to reopen the state and the economy.
As of Tuesday, Yale New Haven Health System has performed 23,000 tests, with approximately 5,000 coming back positive. The Health System has diversified its testing into three different streams to help ensure that testing remains available. There is a rapid in-house test on a commercial platform which yields results in two hours, a lab-developed in-house test with a six hour turnaround time, and testing in an outpatient reference laboratory at the Mayo Clinic. 
"Should our supply chain position improve and we get more access to reagents and testing kits, we will be able to expand testing," Balcezak said. "That's going to be one of those important things that we should do before we open up the economy here."
Antibody testing, which is aimed at finding out the reach of the virus and who has been infected, is expected to be rolled out soon.
"We are just starting to be able to bring antibody testing online. Our laboratory is working very hard to be able to do that. I anticipate we should be able to provide laboratory antibody testing here I'd say probably within the week or so," Balcezak added.
Opening up elective surgeries are something that the Health System, and Yale New Haven Hospital, will be looking at in the days and weeks to come.
COO of Yale New Haven Hospital, Dr. Keith Churchwell, said they've started a process to do a deep dive on how to approach elective surgeries.
"We hope over the next few weeks that we'll have a plan put together, and bring it forward in regards to how we're going to develop the overall process for these patients to be as safe as possible and make sure we can have the best outcomes for those individuals," Churcwell remarked. "We have a number of facilities that are available to us to think through how to do this actively and do this well. We have brought together a team across the spectrum of Yale New Haven Hospital, Yale University and our Northeast medical group colleagues, to help us think through this."
Borgstrom, Balcezak and Churchwell all praised their healthcare workers and staff for their heroic work, and communities around the state for their support.
"We've had almost a daily parade outside of our Emergency Departments here of institutions and individuals, fire, police, who have taken the time and effort to come and let us know how much they appreciate the hard work our nurses, physicians and staff are doing to take care of the sick population," Churchwell said. "It's been amazing to see."
Borgstrom called this a "challenging time" and praised healthcare providers around the state for coming together.
"The work is challenging. In my over 40 years of experience in healthcare, the one thing that never has disappointed me, is that people who have chosen healthcare as a profession show up and they show up in a big and positive way when people need it the most," she said.
Tags:
Covid-19
,
greenwich
,
Greenwich Hospital
,
Greenwich Town Hall
,
Town of Greenwich
,
Yale New Haven Health