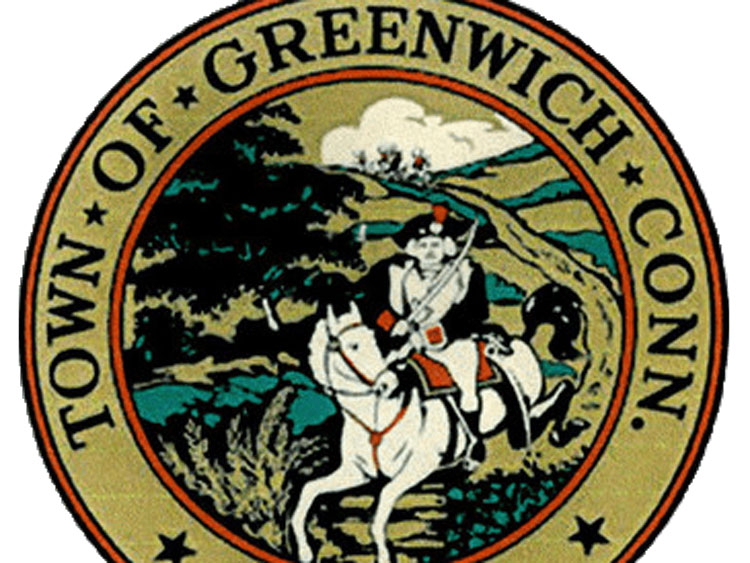 By Richard Kaufman
Following a trend over the last few days, hospitalizations at Greenwich Hospital continue to decrease as discharges increase, according to a latest update from the First Selectman's Office.
As of Monday, there are 566 Greenwich residents who have tested positive for COVID-19, up from 553 cases reported last Friday. Greenwich Hospital is reporting that as of Monday, there are 97 COVID-19 positive patients being treated in several different Hospital units. Nineteen patients are currently in the ICU, with 17 of them on ventilators. To date, 38 fatalities have been reported at Greenwich Hospital. 
So far, 273 patients have been discharged from the Hospital and continue their recuperation at home. There have been 3,799 people who have been tested at the Hospital's outpatient test site, with 1,427 testing positive. All of these numbers reflect patients who live in Greenwich as well as from other municipalities in Connecticut and Westchester County.
"It is encouraging to see that the hospitalization rate is continuing to decrease. That being said, this is not the time to ease up in following the protocols of social distancing, wearing facial coverings and gloves," said First Selectman Camillo. "We have to consider ourselves a human fence in the face of COVID-19 and a fence is as strong as its weakest link. If we ease up on out vigilance right now, the virus will pick up steam again, and it would be like taking a giant step backwards. We need to stay vigilant to make sure that does not happen."
Chief Operating Officer of Greenwich Hospital, Diane Kelly, said that she doesn't believe that there's enough data points yet, but things are moving in the right direction.
"We have a plateau — it's not increasing. Social distancing is really making a big impact. People do have to keep that up," Kelly said. "I am worried that people will see this as, 'Oh, we can let up a bit.' I think people are getting tired. Social sistancing, hand-washing, wearing masks… I can't stress it enough."
On Monday, Camillo urged residents to "stay tuned" as far as announcements for when restrictions can be eased up a bit, but right now, Greenwich isn't in a position to take the foot off the gas pedal.
Camillo said that over this past weekend, he was out on one of the trails in town and noticed people keeping their distance. But as the weather warms up, there's a concern that more people will want to be outside.
"We just don't people going where they're going to be in contact with touchable surfaces. There could be an urge for people to start a pickup game of basketball, or throw batting practice where you're going to be touching the same equipment. That we can't have," Camillo said. "I'm a sportsman, I'm an outdoorsman, and this really hurts. It's frustrating, it's tough, but you learn to do other things."
Greenwich Hospital offers experimental plasma therapy to COVID-19 patients
Ten Greenwich Hospital patients who are critically ill with COVID-19 have received plasma therapy, an experimental treatment that involves blood plasma from people who have recovered from the disease. 
Greenwich Hospital is participating in a nationwide clinical trial overseen by the Mayo Clinic to administer what is known as convalescent plasma to treat COVID-19. Plasma is the fluid part of the blood left once the red cells, white cells and platelets are separated.
Plasma therapy has been used in the past to treat SARS, Ebola and a variety of other infections.
For more on this experimental therapy and antibody testing, be sure to keep an eye on greenwichsentinel.com, and this week's print issue which comes out on Friday.
Census 2020 Update
As a reminder, people who haven't already done so, may fill out the 2020 Census online at www.my2020census.gov. The questionnaire only takes about ten minutes, and all answers are strictly confidential. Your information will not be shared with any other agencies or organizations. The Town's self-response rate is currently 51.4% (compared to the state average of 51.2%), so there is still plenty of work to do! Census data is used to determine state and federal representation, as well as allocation of critical grant funding. Please use this time of social distancing and working from home to do your part for the Town and fill out the 2020 Census. If you've already completed the Census, encourage your friends and family to stand up and be counted too!
Here are some resources for residents and businesses, and other helpful tips
Through the recently passed CARES Act, the Town of Greenwich has received an additional$486,978 in "CDBG-CV" funding to be used to prevent, prepare for and respond to the Coronavirus/COVID-19 outbreak. Interested nonprofit applicants may fill out an application found on the Community Development webpage. Questions should be directed to tyler.fairbairn@greenwichct.org. More information and the link to the application can be found here.
ITA, the IRS's companion to the AARP volunteer income tax program, has initiated a virtual (on-line) option for the free preparation and e-filing of your taxes.
The filing deadline has been extended until July 15. However even if you owe money, your taxes can be filed now and you can pay on July 15. You will need between 20 to 30 minutes to complete and submit the form. VITA will then schedule a one-hour time slot on the portal to have a phone or video interview to complete and review returns.
Please click here for answers to frequently asked questions and further information (en español). You may begin the process by using this link: https://form.jotform.com/200751255209146
The Department of Public Works, in conjunction with the Greenwich Police Department, are continuing to reach out to landscaping crews with flyers written in Spanish to provide guidance to workers of the necessary precautions they should be practice during the course of their work.
The flyer can be found in spanish here. Additional prevention information in Spanish can be found here.
To reach the Domestic Abuse Services staff at the YWCA, please call the 24/7 hotline at 203-622-0003.
Residents, who need assistance with basic needs, including food, can call the Department of Human Services at: 203-622-3800.
Members of the public are encouraged to sign-up for the Town's Emergency AlertNotification System at greenwichct.bbcportal.com/Entry
The Department of Health has five phone lines specifically dedicated to the public for questions and answers about COVID-19. They are: 203-622 -7865; 203-622-7703; 203-622-7614; 203-622-7842 and 203-622-7836.
If you are concerned about an activity or a group not following guidelines issued through COVID-19 related Executive Orders and emergency declarations, please call the Greenwich Police Department's non-emergency phone number at 203-622-8004. Only legitimate concerns, please.
Many people with COVID-19 are asymptomatic or pre-symptomatic, meaning they can transmit the virus without knowing they have it. Easy to follow instructions to make cloth facial masks can be found here.