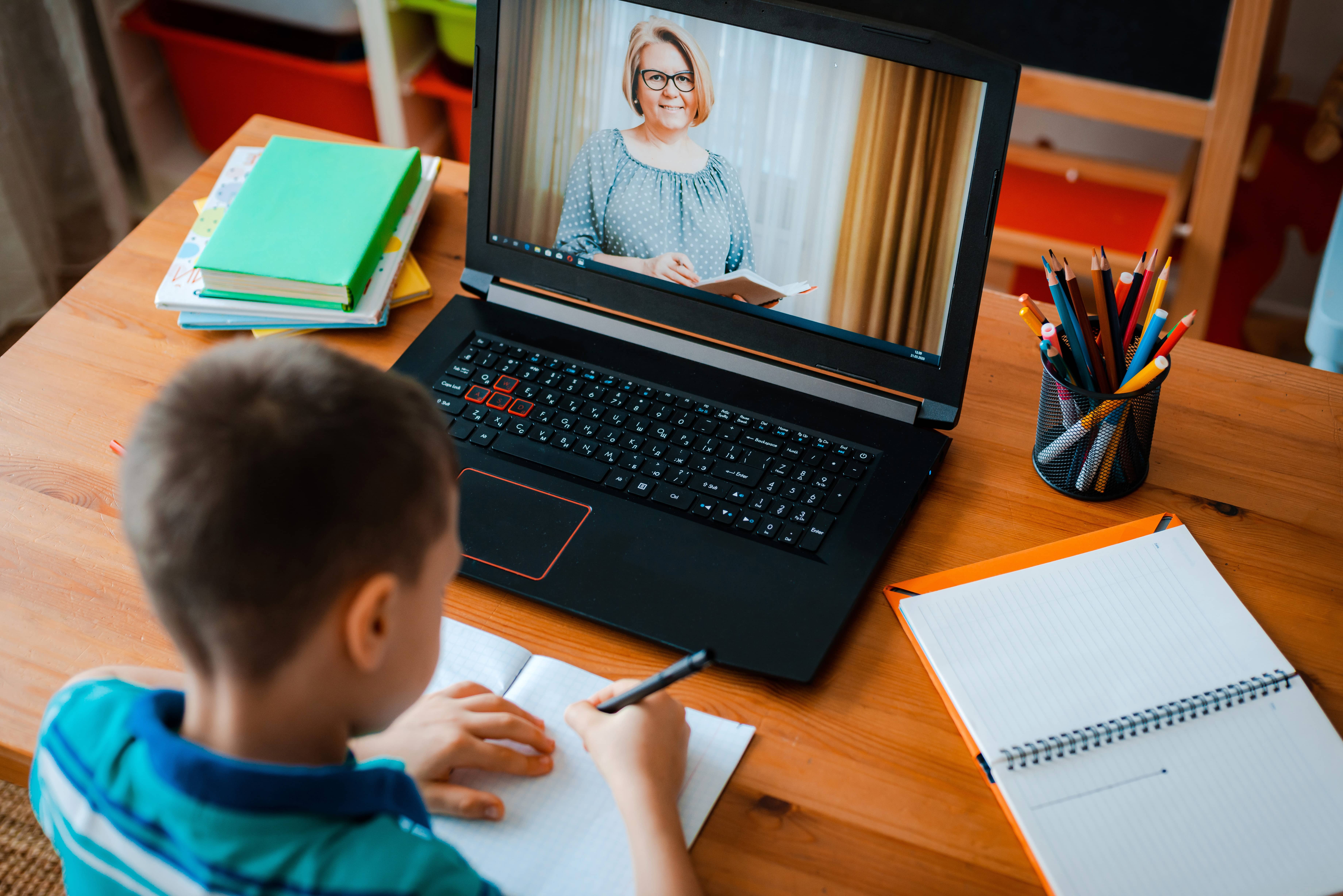 By Julie Faryniarz
It has been a month since teachers and students interacted face-to-face in the classrooms to discuss and discover new concepts, research and report on interesting facts, practice reading skills by holding a book together, collaborate and work out problems in small groups, solve math problems and equations, and act as a learning community as we have always known it to be. At an instant, school-based education has changed to distance learning – teachers are teaching from their homes and students are learning from theirs. With this huge transformation in the educational experience, the Greenwich Alliance for Education is pivoting to meet the short- and long-term needs of the Greenwich Public Schools, both for teachers and students.
We are funding school supplies for both teachers and students, contributing to the GEA COVID-19 Response Fund, and we are funding a request from Dr. Jones and Principal Bartholomew at New Lebanon School to purchase books for every student at the school, as the absence of books was being noted by the teachers. With books in the hands of the students, teachers can now share reading strategies and concepts through 5 to 10 minute recorded mini lessons and the students can apply these skills and then share them with the teachers in videos, pictures or other written work. David Rabin, CEO of the Greenwich United Way, channeled the request from New Lebanon School to the Alliance because of our reputation as the education support provider in Greenwich. This allows the GUW to allocate their funds to other human service needs and to connect and assist those providers of services. The Alliance can handle more of these educational requests right away and we are in contact with school administrators and other non-profit organizations to determine needs as they arise.
We continue to focus, in particular, on the AVID community – teachers, students, and alums. The Alliance funded AVID (Advancement Via Individual Determination) implementation in Greenwich. AVID is a college readiness system taught to over 300 students at Greenwich High School and Western and Central Middle Schools, and has graduated over 200 students. AVID students represent many of the families to whom the district is providing school lunches and internet hot spots, and who are receiving food and other services from Neighbor to Neighbor, CCI, Family Centers, the Department of Human Services and other local agencies. For the AVID students and the AVID alums, we are expanding our mentoring program, setting up a job board for money earning projects, continuing to fund our very critical college scholarships, and possibly assisting with paying for internet accounts should this issue arise. All of these efforts are being coordinated with the talented and dedicated AVID leadership and teacher teams.
To continue our support of the arts, Ben Quesnel, Eastern Middle School Art Teacher and Multi-Media Studio Artist, is creatively reworking the Developing Artist Alliance grant to engage students and to support other living artists by scheduling virtual studio visits and recording interviews for them to share their work during this unprecedented time. Students will then have a follow up art project related to the artist's work.
Our Tuning In To Music program, which provides free music lessons for students eligible for free or reduced price lunch, has also reinvented itself. The teachers from the Connecticut School of Music are hosting one-to-one Skype calls with their students to continue what was started in October in building their musical skills and confidence. We plan on assembling a virtual recital video at end of the school year.
The Greenwich Alliance for Education plays a distinct and important role in our community as the local education foundation supporting the Greenwich Public Schools. While we never envisioned a time when school would take place entirely from home, we are here for our educators and students to immediately react and respond to their needs. We thank all of those who are working in healthcare and in the many essential businesses for the benefit of our community, and we are looking forward to all reconnecting in the classrooms again soon. Stay safe and well!