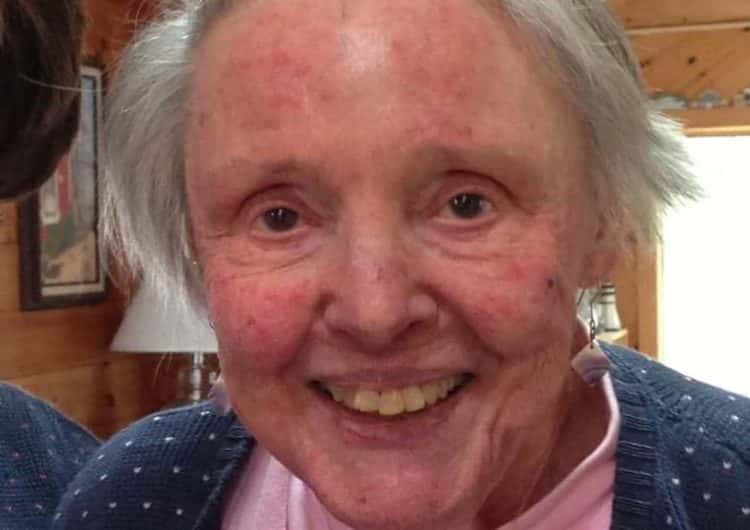 Mary Ann Page Eaton, age 95, died on April 10, 2020. Born Jan. 6, 1925 in New York, NY, she was the daughter of Leonard Augustus Page and Mary McDonough Page.
She was predeceased by her husband Emmett H. Eaton, their son J. Christopher Eaton, and son-in-law Richard J. Koch. She is survived by her daughters, Mary Elizabeth (Beth) Eaton and Eileen Eaton Bemus, and grandchildren – Timothy E. (Teek) Eaton-Koch, Gillean M. Eaton-Koch, Wesley J. Bemus and Meredith P. Bemus.
A resident of Greenwich, CT for 66 years, she was a member of the Junior Leagues of Greenwich, CT and Larchmont, NY, was active in the Church of St. Catherine of Sienna, the Greenwich Women's Club, and the Old Greenwich Yacht Club. She spent many years volunteering with the American Red Cross. She enjoyed spending time at the family home on Martha's Vineyard, and vacationing in Maine.
Mary Ann received a Bachelor's Degree in History from Manhattanville – College of the Sacred Heart, and a Master's Degree in Library Science from Pratt Institute. Her early education was at the Ursuline School and St. Gabriel's High School, both in New Rochelle, NY.
Prior to getting married, she worked for The Daily News Newspaper of New York City, in the Research Department. In later years, she was the head librarian of The Source Library, Darien, CT and a school librarian in the New Canaan Public Schools.