April 14, 2020
Greenwich COVID-19 Update: April 14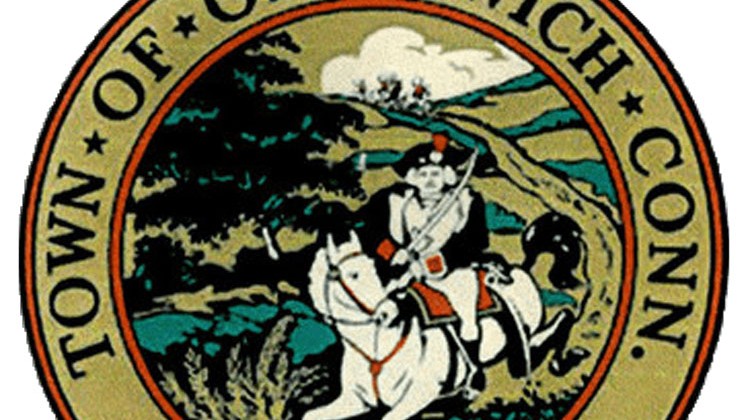 By Richard Kaufman
First Selectman Fred Camillo held his daily update on Tuesday afternoon regarding the coronavirus.
Since yesterday, there has been an increase of 65 new positive cases for Greenwich residents, representing the largest daily increase in Greenwich to date, according to town Health Director Caroline Baisley.
The spike in resident cases isn't unexpected.
"There are some really positive trends that we see out there now, but we're not there yet. We're cautioning people to not take their foot off the pedal. What people are doing is working, but we were told the surge was going to be in this mid-April period for our area and that's what's happening. It's not totally surprising, but we're also seeing some positives, too," Camillo said. "We're assessing and reassessing each day, processing the information that comes in, and also looking at trends both here and across the nation and in other countries, and also relying on our medical experts. They're doing a good job."
Because of this increase in the number of Greenwich patients, Camillo is urging residents to remain vigilant in continuing with best practices, such as wearing a face covering whenever outdoors going for a walk, or entering a building like getting groceries or visiting a pharmacy for medications. Last week, Camillo issued a town-wide directive that all food-service and grocery workers wear both facial coverings and gloves while at work.
The town is continuing to monitor those who are not in compliance.
If you are concerned about an activity or a group not following guidelines issued through COVID-19 related Executive Orders and emergency declarations, please call the Greenwich Police Department's non-emergency phone number at 203-622-8004.
"Every place I've gone to today, everyone is covered up. The complaints are going down which is a great thing, but when they do come in we take them seriously and we do follow up on them," Camillo said.
However, only legitimate concerns should be reported.
"We ask people if you see someone walking in the park, that's not a reason to call. If you see two people walking together, they could be family members. We're looking at people in crowds and in groups of more than five, maybe playing sports, maybe on a playground in violation of the order. We're looking for people who are in position to spread the virus, god forbid one of them has it. While we encourage people to reach and use that number, please do so if it's a legitimate concern," Camillo said.
Here are some resources for residents and businesses and other helpful tips
Through the recently passed CARES Act, the Town of Greenwich has received an additional$486,978 in "CDBG-CV" funding to be used to prevent, prepare for and respond to the Coronavirus/COVID-19 outbreak. Interested nonprofit applicants may fill out an application found on the Community Development webpage. Questions should be directed to tyler.fairbairn@greenwichct.org. More information and the link to the application can be found here.
ITA, the IRS's companion to the AARP volunteer income tax program, has initiated a virtual (on-line) option for the free preparation and e-filing of your taxes.
The filing deadline has been extended until July 15. However even if you owe money, your taxes can be filed now and you can pay on July 15. You will need between 20 to 30 minutes to complete and submit the form. VITA will then schedule a one-hour time slot on the portal to have a phone or video interview to complete and review returns.
Please click here for answers to frequently asked questions and further information (en español). You may begin the process by using this link: https://form.jotform.com/200751255209146
The Department of Public Works, in conjunction with the Greenwich Police Department, are continuing to reach out to landscaping crews with flyers written in Spanish to provide guidance to workers of the necessary precautions they should be practice during the course of their work.
The flyer can be found in spanish here. Additional prevention information in Spanish can be found here.
To reach the Domestic Abuse Services staff at the YWCA, please call the 24/7 hotline at 203-622-0003.
Residents, who need assistance with basic needs, including food, can call the Department of Human Services at: 203-622-3800.
Members of the public are encouraged to sign-up for the Town's Emergency AlertNotification System at greenwichct.bbcportal.com/Entry
The Department of Health has five phone lines specifically dedicated to the public for questions and answers about COVID-19. They are: 203-622 -7865; 203-622-7703; 203-622-7614; 203-622-7842 and 203-622-7836.
Many people with COVID-19 are asymptomatic or pre-symptomatic, meaning they can transmit the virus without knowing they have it. Easy to follow instructions to make cloth facial masks can be found here.
Tags:
Covid-19
,
greenwich
,
Greenwich Town Hall
,
Town of Greenwich