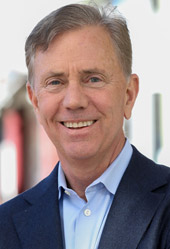 Governor Ned Lamont, on Friday, said that non-essential workers must stay home from work to promote social distancing and slow the spread of COVID-19. The "Stay Safe Stay Home" initiative will start at 8:00 pm on Monday.
Financial institutions, liquor stores, super-markets, pharmacies, vehicle repair shops, large construction projects and others can remain open, but with reduced staffs.
This is a developing story. More information will be available tomorrow. For now, use the weekend to shop locally for the supplies you need.