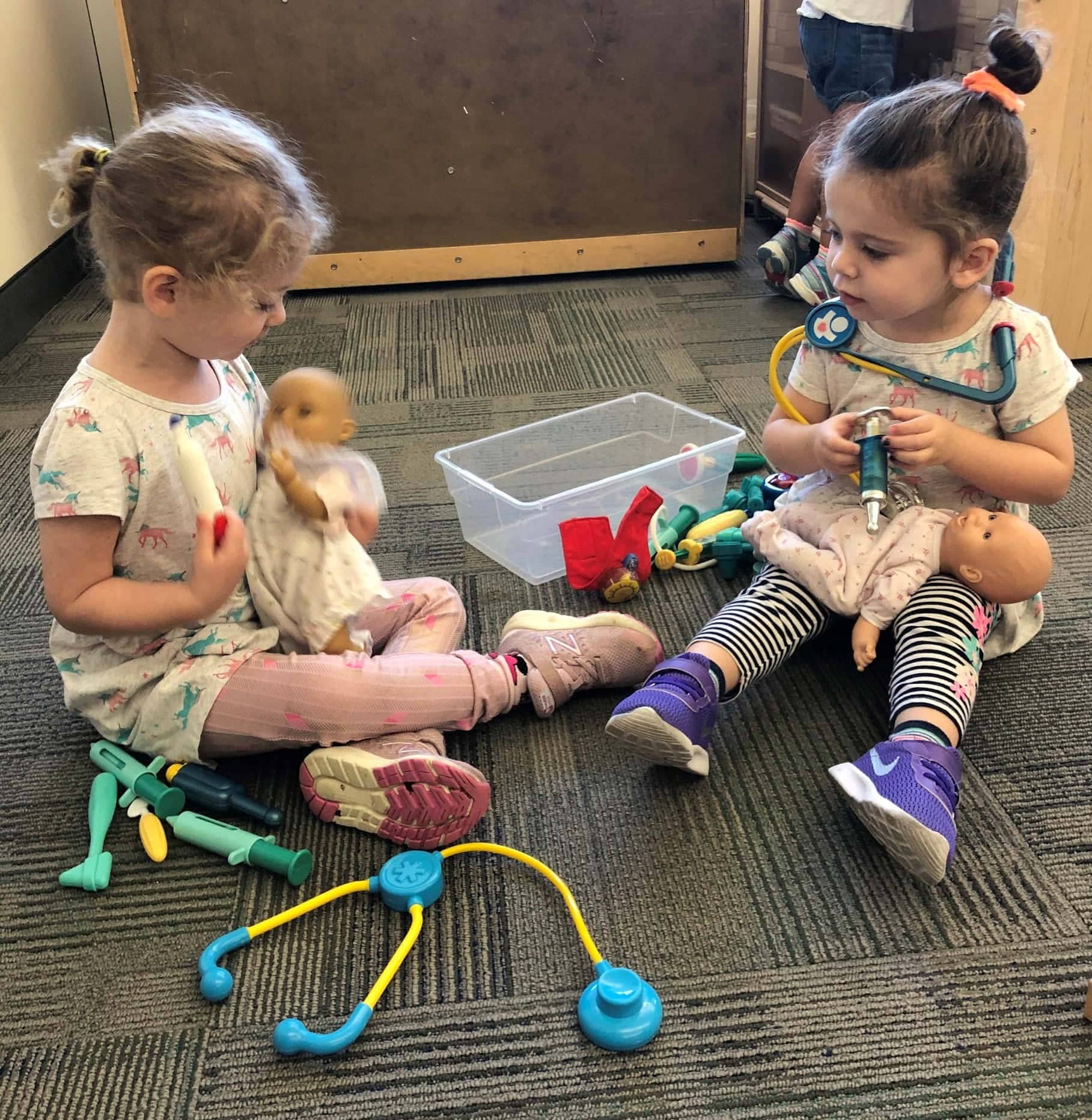 By: David Cohen
The first years of school can be tough on the immune system. Whether starting school as a kindergartener, a preschooler or younger, your child will be exposed to a wide variety of new germs. This can include the common cold, as well as more serious illnesses. Never fear! There are many things that you can do to reduce the spread of illness. Here are some suggestions for your child, your school and yourself.
Healthy Habits for Your Child
• Wash your hands and your child's hands regularly (constantly) – Hand washing is, by far, the best way to prevent the spread of illness. From infancy on, get in the habit of washing hands when you come home, when you get to school, before and after meals and toileting/diapering,. The impact is significant and the routine will make a lifetime of difference.
• Cover those coughs and sneezes – Gentle reminders and good modeling from adults will go a long way to creating good habits
• Tissue, please – When you go to wipe a child's nose, give your child a tissue, too. They might not be very effective with it, but practice makes perfect.
• Pay attention to diet – Children should always be in charge of what they eat, as it builds good self-regulation. However, adults are in charge of what is served, and how much is served. When the choice is either delicious fruit or crunchy vegetables, you can't go wrong.
Come to School When You Are Healthy
• Be part of a culture that sends children to school healthy – I have been in early childhood education for nearly 30 years. When parents are thoughtful about keeping ill children home, the incidence of illness drops dramatically. If your child is not well, it is a good day to stay home. In the long run, they will miss less school with this approach.
• Remember that some children have persistent coughs or runny noses. This doesn't necessarily mean that they are sick, absent other symptoms. Check with your doctor.
• Communicate with your school about your child's illness. Sharing information about why you are home helps the school in several ways. They can share information about illnesses that are present, they can put extra efforts into cleaning the environment and they can report certain illnesses to the health department (no names), for overall tracking.
Keep Yourself Healthy
• Carve out time to take care of yourself. From diet and exercise, to rest and relaxation, your wellbeing will impact your child. Take advantage of this scenic town, walking, hiking, or choosing more intense experiences. Bonus: You are modeling healthy habits for your child.
• Take your child's illnesses in stride. During a child's first year in a group/classroom setting, you can expect 8-10 incidents, including colds, fevers, infections and stomach bugs. Provide care and see your physician, as needed. Remember, this early exposure will lead to stronger resistance. It is all part of growing up.