March 13, 2020
Wash Your Hands to These Songs (or Speeches)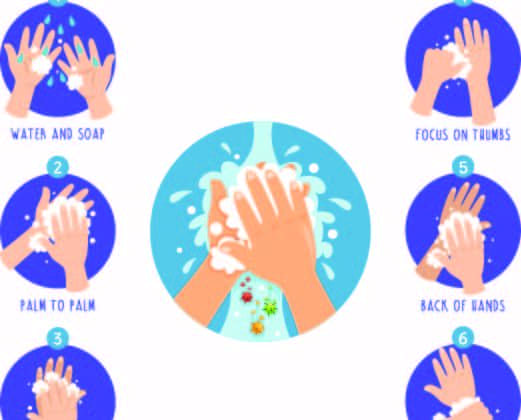 You've heard it before – the right amount of time to wash your hands to is to sing your ABC's, Twinkle Twinkle Little Star, or Happy Birthday. Those options may get a little repetative these days. If you're rocking out in front of the sink as many times as you should be, you need some variety in your 20 second concert repertoire. Here are a couple of options to add to your set list. Reminder that regardless of singing or speaking, the correct amount of time to be washing your hands is 20 seconds with warm or hot water.
The chorus of Sweet Caroline by Neil Diamond once:
"Sweet Caroline – baum, baum, baum – Good times never seemed so good. I've been inclined To believe they never would. Oh, no, no."
The Chorus of Escape (The Pina Colada Song) by Rupert Holmes.
If you liked Pina Coladas, and getting caught in the rain. And the feel of the ocean, and the taste of champagne. If you like making love at midnight, in the dunes of the cape. You're the love that I've looked for, come with me, and escape.
The chorus of Africa by Toto (twice)
"It's gonna take a lot to drag me away from you There's nothing that a hundred men or more could ever do I bless the rains down in Africa Gonna take some time to do the things we never had"
The Chorus of Hit Me Baby One More Time by Britany Spears.
"My loneliness is killing me (and I) I must confess I still believe (still believe) When I'm not with you I lose my mind Give me a sign Hit me, baby, one more time"
Chorus of Landslide by Fleetwood Mac
Well, I've been 'fraid of changin' 'Cause I've built my life around you But time makes you bolder Even children get older And I'm gettin' older, too
The Chorus of Raspberry Beret by Prince
She wore a Raspberry beret The kind you find in a second hand store Raspberry beret And if it was warm she wouldn't wear much more Raspberry beret I think I love her
If singing isn't your thing, recite these iconic speeches (with all the appropriate dramatic pauses) from pop culture:
"Space: the final frontier" from Star Trek"
Space. The Final Frontier. These are the voyages of the Starship Enterprise. Its continuing mission- to explore strange new worlds. To seek out new life and new civilizations. To boldly go where no one has gone before."
Repeat Inigo Montoya's famous speech from The Princess Bride 5 times and be on your way.
"Hello, my name is Inigo Montoya, you killed my father, prepare to die."
Channel Lady Macbeth, Act 5 Scene 1.
"Out damned spot, out I say. One, two. Why then 'tis time to do't. Hell is murky!- Fie my lord, fie! A soldier and afeard? What need we fear who knows it, when none can call our power to account?"