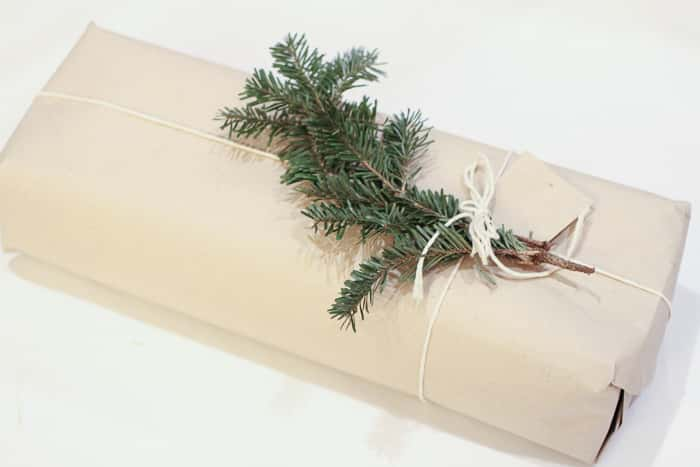 Green Gift Wrapping Ideas: Sustainable Alternatives, and GRAB's Recycling Tips for a Greener Holiday Season
By Sarah Coccaro, Conservation Commission and Julie DesChamps and Sally Davies, GRAB
Intro by the Conservation Commission:
With the Holidays right around the corner, finding the right gift is only half the battle, you've still got to find a way to wrap it! For decades, we've relied on massive rolls of printed, glossy, and metallic paper wrapping to hide our presents. Yet ever year, it only takes a few seconds to unwrap a gift, and all that shredded paper heads off to the landfill. Much of that glossy stuff isn't recyclable; most municipalities don't recycle any wrapping paper, and tissue paper is often already made from recycled content, meaning it can't be recycled again.
In the interest of reducing waste (over the holidays and every day), we decided to learn how to use a few alternatives to using wrapping paper and gift bags, while still having a sophisticated, neat, and pretty looking wrapped gift.
Fabric Gift Wrap: Fabric is the perfect reusable material for wrapping presents because it comes in lots of colors and patterns, just like wrapping paper. In Japan, fabric wrapping is so prevalent it's become an art form. Called "furoshiki", this practice creates a package that is both lovely and completely covered.
Clay Flower Pots: these come in all shapes and sizes and are relatively easy to find at thrift stores or gardening outlets. Think about decorating the outside of the pot before nestling your present inside. If the pot comes with a dish for catching water, simply invert the dish and use it as a lid to cover your gift. Bonus, this gift package can be reused in the summer time!
Newspaper, Paper Bags, Maps and Calendars
Buy Reusable Gift Bags
Use what you already have! Reuse bottles and tins, gently used scarves, t-shirts, or thin towels to wrap oddly-shaped gift. Keep small odds-and-end decorations on hand for garnishing wrapped gifts. Snip some Christmas Tree Sprigs for an extra nature feel!
Support a Local, Sustainable, Ethical Maker: Check out Etsy and look for wrapping alternatives made in our area.
Give the gift of an experience, such as a foodie tour, cooking class, hot air balloon ride, or gift card to their favorite attraction.
Eco-friendly, green gift wrap is a fun and creative way to reduce your gift-giving carbon-footprint while still sharing the joy of giving a gift.
GRAB's Recycling Tips for a Greener Holiday Season
From Thanksgiving to New Year's Day, American households generate an estimated 25% more waste – about one million extra tons of trash each week. Greenwich Recycling Advisory Board (GRAB) offers some tips for waste reduction and environmentally conscious purchasing to green the holiday season.
Shopping for gifts: Always bring reusable bags during holiday shopping. Consider gifts that are eco-friendly and free of packaging, like homemade treats, event tickets, charity donations and museum memberships.
 Wrapping paper & accessories: Wrap with more sustainable materials, like fabric, repurposed paper and tins. Or purchase wrapping paper with recycled content and always keep its recyclability in mind:
Not all wrapping paper is actually paper. Some products are laminated or plastic. The basic rule is: if it rips, then it is recyclable.
Avoid wrapping with non-paper additives, like glitter or foil. If you can't resist, dispose of it in the trash, not the recycling!
Reuse tissue paper, bows and ribbons for other gifts year round.       These materials cannot be recycled.
Gift & cardboard boxes: Be sure to break cardboard boxes down before recycling. Note that Styrofoam packaging (block and peanuts) cannot be recycled, but some mailing centers collect them for reuse.
 Holiday cards: Send e-cards to reduce waste and save money. Remember that cards with photographs and metallic and glitter decoration are not recyclable.
Old electronics: Receive a new phone or computer this holiday? Do not toss the old model in the trash. Recycle responsibly by dropping off gadgets at the designated electronics area at Holly Hill Transfer station or at a participating retailer (see wastefreegreenwich.org for listing).
Holiday string lights: Choose LED over incandescent. LED lights last longer, use less energy and are more environmentally friendly. Lights can be dropped off at the designated electronics area at Holly Hill Transfer, or you can send them to the Christmas Light Source for recycling: https://www.christmas-light-source.com/Christmas-Lights-Recycling-Program_c_210.html.
Christmas trees: The Town of Greenwich will accept undecorated Christmas trees for recycling at Byram Park, Bruce Park, Greenwich Point and Holly Hill Transfer Station. Remove all ornaments, tinsel, lights and stands. No fee for drop off.