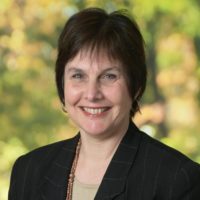 By Patrice Kopas
Christmas Break! It's finally here! A time to unwind, to visit with friends and family, and to recharge for the New Year. But with the hustle and bustle of the holidays, is it possible for your student to keep learning? Yes!
Let them help.
Children are often eager to help during the holidays. Some love to bake, while others like to help set the table. When you're baking, ask your child for help finding ingredients (reading!), and then with measuring (math!) and mixing (science!). Let a younger child help with setting the table. They can gather a specific number of utensils and learn how to place them correctly next to the plates. These tasks build basic math skills, like counting, sorting, and classifying. Teach them how to wrap packages on their own. What an excellent way to develop their fine motor skills! You'll find that it's worth any extra time it takes to get the job done, and you might even create fun memories along the way.
Go Outside.
Are you traveling for the holidays? Enjoying a stay-cation? Regardless of your destination, be sure to head outside. For older children, having "digital-free" time outdoors has physical and emotional benefits, especially when activities are appropriate for all ages, such as ice skating, skiing, or hiking. When younger children play outside, their sensory learning kicks into high gear. Discovering different bird sounds, seeing animals interact in their natural habitats, and collecting interesting seashells and rocks are great ways to build their auditory, visual and kinesthetic skills.
Read. Read. Read.
Give the gift of reading. Encourage your child to read a new book – maybe Santa will bring them one! We all know that reading improves concentration and helps expand a child's imagination. When students visit the library at Greenwich Catholic School, they explore different genres, learn about authors, and develop vital research skills. And don't overlook the Greenwich and Cos Cob Libraries. Throughout Christmas break, they offer a wide variety of activities for children of any age (and adults, too!)
Be Merry.
Learning aside, remember that Christmas is a time to be spent with family and friends, and a time to be grateful and hopeful for the future. Chances are that your children won't remember if your house was clean, but they will remember the laughter they heard. They won't remember whether they were cold on a nature walk, but they will remember how you held their hand. They won't remember how long you spent traveling to your destination, but they will remember the game of UNO you played during the ride. After all, teaching your children the value of spending time together as a family is the most important lesson they will ever learn.
Merry Christmas from the administration, faculty and staff of Greenwich Catholic School. May the New Year bring peace, joy and hope to us all.
Mrs. Patrice Kopas is the Principal of Greenwich Catholic School, a co-ed, PreK-8 school located on a 38-acre campus at 471 North Street in Greenwich. For more information or to schedule a tour, please visit www.gcsct.org