December 10, 2019
Why You Need to Volunteer in Greenwich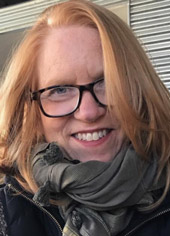 By Bobbi Eggers
Why You Need to Volunteer in Greenwich
Many Greenwich non-profits seem to have a similar problem- their boards and active volunteers are aging out and there are very few thirty and forty-somethings taking their place. The leaders of these non-profits are concerned about their shrinking future, the competition for donations, and the seeming lack of people's need to engage in real time/real meetings. The non-profits are all searching for answers, including rethinking their programs and their public faces.
Why are there less people willing to roll up their sleeves with organizations and non-profits? Even the schools say there are less volunteer man hours. People are not prioritizing the value of in-person, positive connections. Once you have volunteered in a meaningful way, you understand that you get back far more than you put into it. The thing that makes us happiest in life are other people- real people. Instagram and Facebook may keep us in touch with our friends from kindergarten, but those are not the real-time friendships that are emotionally valuable and soothing. We need human contact. Being "connected" online is not the connections we need to thrive. Your "families" are not always who you are related to.
Research shows that people who spend more time with friends and family are happier than those who spend time on self-improvement. We spend too much time trying to look better, thinner, fighting age, making our eyelashes more luscious or beards fuller, listening to podcasts to empathize with issues, watching the latest, greatest on Netflix, often neglecting the importance of building meaningful relationships. Admittedly, we are all overwhelmed with our lives but that volunteer component- the selfless act of grace and unconditional love- is an important addition to our long-term health and well-being. No one has the time. You need to have it in your heart to make the time.
Holt-Lunstad, a Professor of psychology at Brigham Young university, published research showing that people who had strong relationships had a 50% increased likelihood of survival than those with less significant relationships. Statistically, this compares to smoking 15 cigarettes a day, and was more predictive of early death than the health risks of air pollution or physical inactivity.
If you need more motivation than that, do it for your children. It is important for them to see you volunteer. Role modeling is Parenting 101. If it's more fun for you, partner with them, whether you teach a Sunday School class together, go on a Midnight Run with them, serve a Holiday meal to older adults, build a bathroom for Done in a Day or a trip with Habitat for Humanity, do it together. But do it often. To find a random volunteer opportunity for teenagers so they can fulfill their school mandated "Community Service" hours is as shallow as you know it is. Showing them the world outside of your zip code on an ongoing basis is essential to building young people with character and compassion- the future leaders of their generation.
Or make volunteering your PTO (personal time off) from home. Decide how you want to make a difference, based on a desire to do something different or to put your talent and experience to good work, and find that non-profit or religious home. Do you like to work with children or older adults? Teach reading or English? Are you in the financial world? My friend teaches financial literacy at the YWCA and finds it enormously fulfilling, surprised how badly he and others like him, are needed. There is a wonderful, robust group of 250+ volunteers at Neighbor to Neighbor from ages 12-90 who love interacting with the clients and each other. They are always looking for more volunteers to help people in need in their food pantry or clothing room. The Breast Cancer Alliance and the Greenwich Senior Center asks for volunteers and Kids in Crisis has a long list of various volunteer needs. There are many more to choose from if you do your homework and follow your passion.
Of course, buying a ticket to your friend's annual gala is important. Your donations are vital to the health of non-profits. But don't donate and walk away. Be on a Board of Directors to implement change or roll up your sleeves and jump in. They need the support of creative decision making, brainstorming and experience. They cannot thrive without you and, statistics say, you cannot thrive without them.