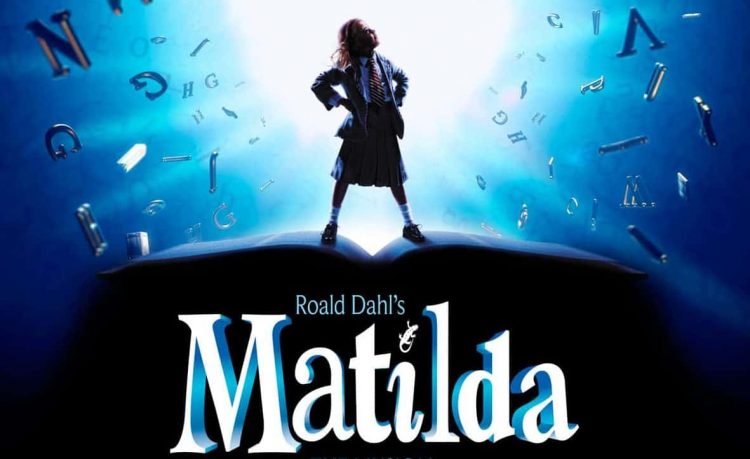 St. Catherine's Players announces audition calls for its 2020 production of Matilda The Musical! This is the Broadway version of the show. Roles are available for all ages 9 and above. Open auditions will be held on Monday, Dec. 9 and Tuesday, Dec. 10 at St. Catherine of Siena Church in the Lucey Parish Hall, 4 Riverside Ave. Callbacks, as needed, are Wednesday, Dec. 11. Children must be at least nine years old by Dec. 31. Youth should arrive at 7 p.m.; high school students and adults should arrive at 8:30.
Come with a prepared song and sheet music in your key for the accompanist. A group dance audition will be held each evening; wear appropriate shoes. In addition, please bring a list of your rehearsal and production date conflicts for January through mid-March, 2020.
Rehearsals run Jan. 2 to Feb. 27, 2020 and are held Monday through Thursday evenings and some Sunday afternoons. Not all cast members are called for each rehearsal and times vary depending on role. Production dates are Feb. 28, 29, March 1, 6, 7 and 8, 2020 with curtain times of Fridays at 8, Saturdays at 7 and Sundays at 2.
Matilda The Musical is St. Catherine's Players 39th production. Lauren Nicole Sherwood will direct and provide musical staging, Zachary Kampler will provide music direction and conduct the orchestra, and Matthew Blank will choreograph.
For more information about roles and descriptions, the production or to volunteer, please visit stc-sta.org or email stcatherinesplayers@gmail.com.