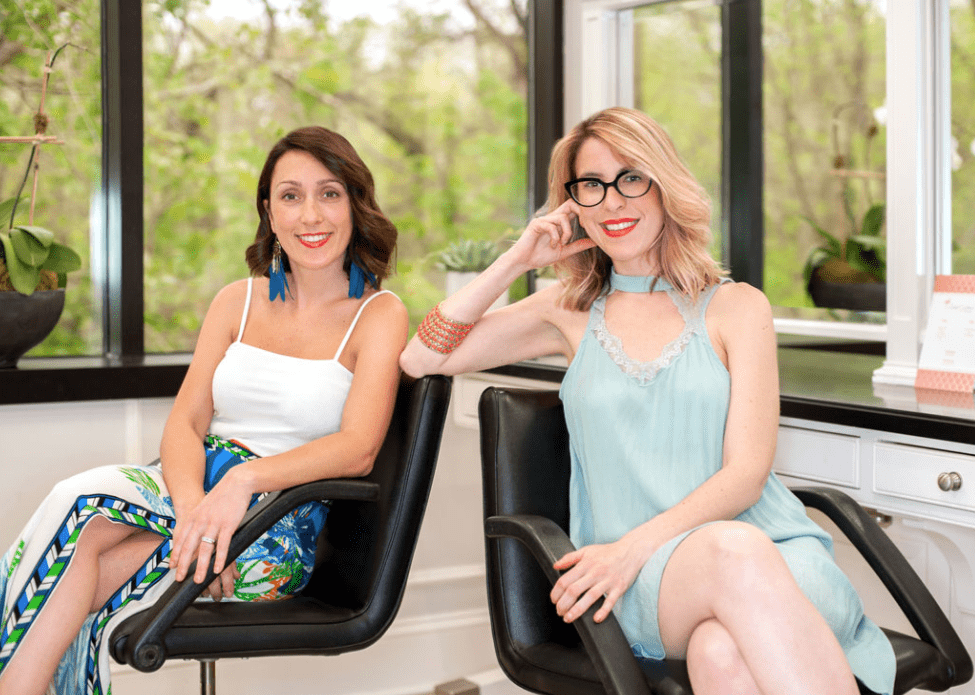 By Richard Kaufman
Nestled above Greenwich Music at 1200 E. Putnam Ave., in Riverside sits a hidden gem.
From the outside, the red brick office building looks unassuming. But once you go upstairs and into Colour Culture, a hair salon, you feel like you're in an exclusive club.
Co-owners Simona Lagatta and Dena Gardella opened the business almost two years ago. Along with offering traditional salon services for men and women, Colour Culture also specializes in hair coloring, especially for those with grey hair.
Gardella, who has colored hair for nearly 15 years, grew her reputation in hair painting, also known as Balayage.
"From doing this for so many years, I hear what women have issues with. Grey hair is the number one issue," Gardella said, noting that a lot of salons ignore the topic. "It's something women have to maintain every month. It can be expensive, it can be challenging, it can not grow out well. It's hard to get the color right when you're covering grey hair, and women often complain about seeing orange tones when getting their roots touched up. We take pride in preventing that."
Therefore, Lagatta and Gardella created "The Grey Concept" to make the process easier, effective and more natural looking.
"Most people over the age of 40 start going grey, and it's a huge problem," Gardella said. "We decided to solve the grey haired problems of the world, and came up with a variety of root touch-ups."
The Grey Concept features four options, so clients, both men and women, can choose what's best for them.
The Mini Grey Touch Up is a quick touch up application that addresses the hairline and part.
The Basic Grey Touch Up is ideal for the grey-haired client who is on a budget. It's a standard grey touch up, with limited customization.
The Grey Blending option utilizes a technique to softly blend your grey hair. This concept is ideal for the low maintenance client that doesn't want to see a strong regrowth line in between salon visits.
The Elite Grey Touch Up gives guests a customized color based on hair texture and skin tone.
The reaction from clients has been very positive, Gardella said. "People love it. They like to have the different options, both in the formula and application."
Hair is a passion for those who work at Colour Culture. The salon has gained a significant following since they opened their doors.
"I love solving women's hair coloring problems," Gardella said. "I like mending hair that hasn't been colored properly, and I like creating super healthy, natural looking hair color, that looks like you were born with it."
For more information on Colour Culture and the services they offer, go to colourculturect.com. You can also follow Colour Culture on Facebook, and Instagram @colourculturect.