November 21, 2019
On Faith Column: Spiritual Prehab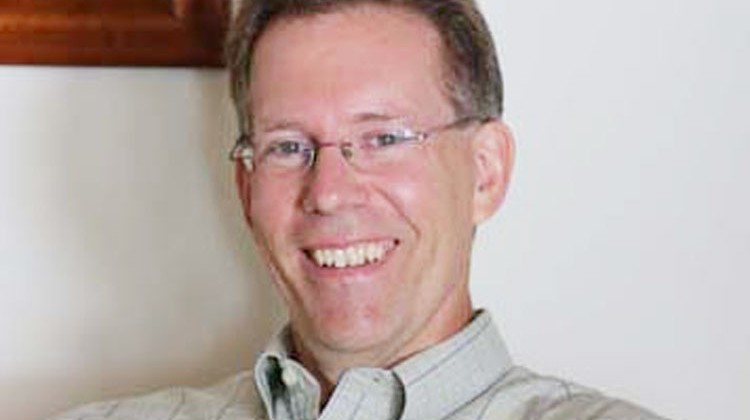 By Edward G. Horstmann
Playing tennis is a great way for me to restore my soul, and I am not being glib about spiritual matters when I say that. From the time I first learned to play the sport at the age of twelve, tennis has remained over the years not only a way to get exercise, but an opportunity to encounter the holy. In the middle of intense high school  tennis matches I would sometimes pause right in the middle of a game to look around at my surroundings (easy to do in southwest Vermont) and feel a sense of aliveness accompanied by an overwhelming feeling of gratitude. "I have come that you might have fullness of life," said Jesus, and I have always felt that fullness on a tennis court.
So understandably, when I am not able to play tennis for long periods of time, I miss the sport and the spiritual connection it makes possible. Over the years those absences have come about mostly as the result of injuries, which seem to be gathering in force as well as frequency with each passing year. Most recently I have had to put my game on hold thanks to a bout of tennis elbow: a stubborn physical annoyance if ever there was one. As I work my way through treatments with the good guidance of knowledgeable professionals, I am reminded frequently that if I want to continue to enjoy playing tennis for many years I have to shift my focus from getting rehab to practicing prehab. I have been challenged to develop an exercise program that will, all things considered, help me to be less injury-prone despite the inevitable wear and tear on a body that has already clocked a few miles.
As I piece together a series of exercises that might become a good maintenance program for my body, I am dedicating an equal amount of time to shape a prehab program for my spiritual life. After all, as our bodies need attention, nourishment, and care in order to function as well as possible for as long as possible, I have tried to imagine the prehab that I need to make my inner life resilient and courageous. Jesus put it like this: "What does it profit us to gain the world but lose our souls?"  Of what use is it to me if my tennis game improves, but my passion for the common good is in constant need of repair?
I have the sense that many others are looking for a prehab spiritual life. Because while there may be widespread decline in the membership of our churches, there is a surging interest in spiritual practices that can go where we go, and strengthen us to meet the challenges of the future with confidence. A spiritual prehab program would be designed to make us conscious of the present without undue attachment to the past or the future. It would be a disciplined way of seeing the world so as to acknowledge the grace and mercy of God with and for all people. It would be a way of discerning the best path to go with the flow of the Spirit, and to practice excellent care of creation. These are just a few elements of a whole way of life that is holy because it treats the fullness of our life as a gift that is never to be squandered.
It would be a fantastic bonus if I could count on spiritual exercises to improve my forehand or give me a passable overhead. But I will be more than satisfied if the prayers I pray, and the good labor of forgiveness, and the steady desire to bless others with healing words, will strengthen me at the core of who I am so that who I am is aligned with what matters most to God.  Despite my affection for tennis, alignment with God is a much higher priority in my life, indeed, the highest of all.
So I want to put together great prehab programs that will equip me to greet each day with faith, hope and love. And in these coming weeks there will be plenty of opportunities to do just that: by strengthening the muscles of gratitude, by stretching the imagination to make room for glorious possibilities, by practicing many repetitions of kind words and actions that bring peace to others, and by taking deep renewing breaths that can refresh us with the fierce and tender love of the Holy Spirit.
I hope you'll join me in forming your own prehab programs, so that together we can be fit as fiddles, living well for the common good until as it is in heaven so may it be on earth.
The Rev. Dr. Edward G. Horstmann is the Senior Minister at Round Hill Community Church.
Tags:
greenwich