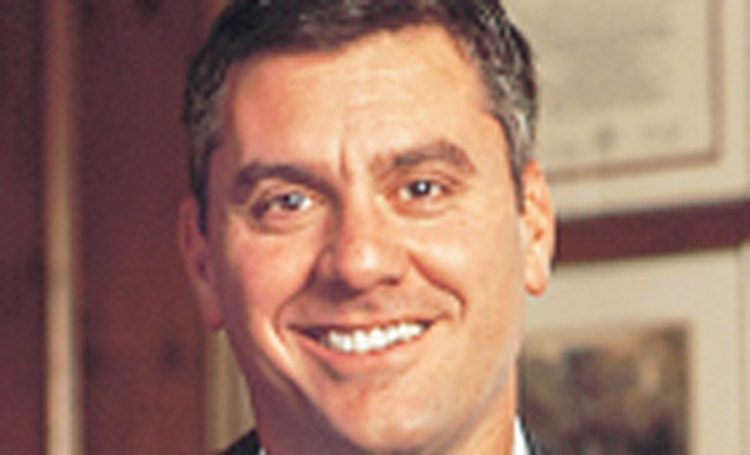 Great Schools Teach Kindness, Empathy, Respect, and Care For Others
By Adam Rohdie
Every Monday morning the Greenwich Country Day School (GCDS) Middle School (grades 6-8) starts the day with an all school meeting. Each assembly begins—after the pledge of allegiance—with PROPS!
The Urban Dictionary defines props as "accolades," "proper respect," or "just dues." At GCDS each week, we ask teachers to think about students who deserve accolades, not for their performance on a math test, or for how many goals they scored in yesterday's game, but rather, we give props for acts of kindness.
"Props to Tessa, who spent her free period yesterday helping a friend study for an upcoming test!"
"Props to Jack for cleaning up his own lunch table and the one next to his without being asked by a teacher!"
"Props to the entire field hockey team for giving up a practice to spend the afternoon with children from Abilis, playing fun games and making new friends!"
The audience applauds and each child is given a "props card" in celebration.
In the just released December 2019 issue of The Atlantic, Adam Grant, author of the book Originals, wrote a piece titled, "Stop Trying to Raise Successful Kids—And start raising kind ones." Grant has written about one of the core values of GCDS and one that I would argue should be at the heart of any great education. Schools that value individual success and happiness over teaching kindness are doing a disservice to young people and our society as a whole.
It could be argued that America finds itself in a crisis of kindness. A lack of empathy, respect, caring, and compassion for others pervades our political world, is evident in our relative disregard for the health of our planet, and is increasingly reflected in acts of violence; all of which is shared prolifically across social media platforms. In his article, Grant references research that suggests a decline in kindness, empathy and helpfulness over the last several decades.
Likewise, and as it pertains to the college admissions process, Harvard University's Making Caring Common Project recognizes a decline in caring. The project's vision is "a world in which children learn to care about others and the common good, treat people well day to day, come to understand and seek fairness and justice, and do what is right even at times at a cost to themselves." The Project's first report issued in 2016, argues that what is important in college admissions is not the quantity of students' achievements, but the quality of both academic and ethical engagement. In the report, "a large group of colleges publicly and collectively sent a message that they seek applicants who care about others and their communities and who are energized by meaningful learning."
If our schools do not value kindness in word and in action, then I worry that kindness will continue to decline. So, what can we do to teach and encourage kindness?
One way is to examine what your school celebrates. When it is only the athlete who is lauded on campus, that says something very different than when children gain status for being nice, for being a good friend, and for helping those in need. When national merit finalists are celebrated without also celebrating students who served others as part of the school's community service program, that too speaks volumes. At GCDS, in addition to acknowledging and celebrating acts of kindness, adults model empathy and care, TIGER PRIDE character attributes are woven throughout the nursery to grade 12 curricula, and our entire community—students, faculty, staff, parents, and alumni—regularly participate in activities that care for others and our planet though our Center for Public Good.
Great schools teach kindness, empathy, respect, and care for others, then catch children in the act, and celebrate—PROPS!
As we enter this season of appreciation and celebration, PROPS! to all the schools that continue to make kindness a core value as important as reading, writing, and arithmetic!
Adam C. Rohdie is the Headmaster of the Greenwich Country Day School.