October 25, 2019
Greenwich X-C's Noble Takes Gold, Team Sixth at FCIACs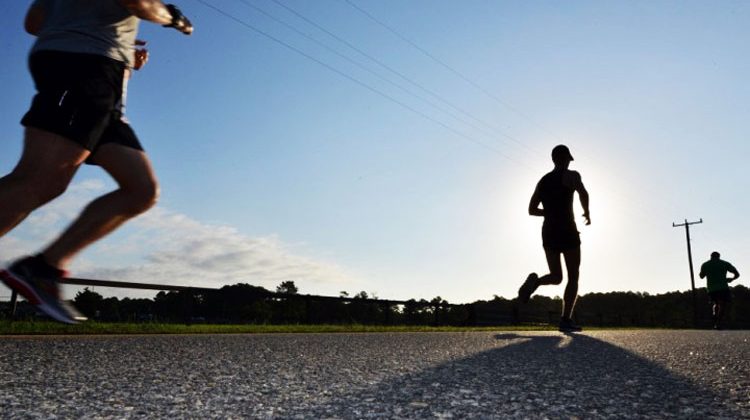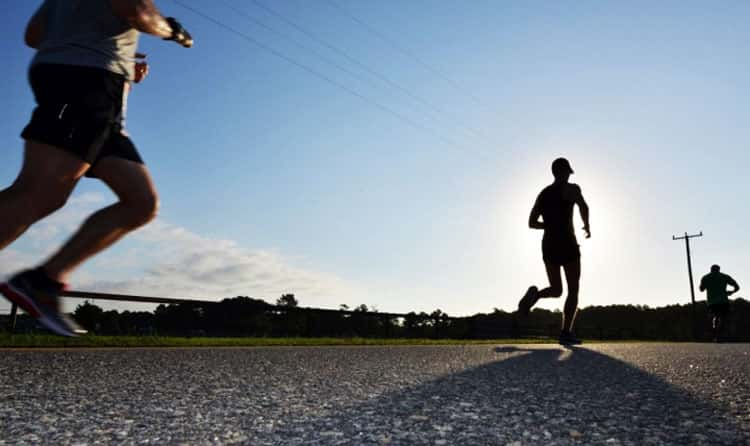 By Paul Silverfarb
The final straightaway of the Fairfield County Interscholastic Athletic Conference cross-country championships is where spectators and fellow athletes get a good glimpse of the runners pushing hard to the finish line
During this year's girls' cross-country championships, it was a Greenwich High School junior who was leading the pack by a large margin. Through cheers from the large crowd gathered at the finish line, Big Red's Mari Noble was the athlete who reigned supreme and helped the Cards take a sixth place finish overall.
"For Greenwich, it's spectacular that we have three girls that are All-FCIACs and have finished in the top 25 of the league," Greenwich head coach Evan Dubin said. "It shows the quality of the program that we have. For the team to finish sixth overall as a team really goes to show how talented and deep the FCIAC is. We have three girls that are All-FCIAC, but we are only good enough for sixth because the five teams ahead of us are that great. And, we had a spectacular year. I am so proud of what our girls did. We ran fantastically and I have no complaints. There just happened to be five teams that were a little faster than us."
As a team, Greenwich tied Fairfield Ludlowe for sixth place with a score of 147. Overall, it was perennial powerhouse Ridgefield that came away with the team gold, netting a score of 70. Trumbull High placed second overall with a score of 83, and New Canaan was a distant third with 118. Danbury High grabbed fourth overall with a score of 121, and rounding out the top five was Wilton with a score of 134.
But the story of the meet for GHS was the stellar performance from Noble. The GHS junior started strong from the start and never looked back. Her blistering time of 14:05 took home the FCIAC individual championship.
"That's a nice thing to happen in a Greenwich uniform and representing our team and our school," Dubin said. "It's nice to see. Her aerobic capacity is amazing. She doesn't get tired. She can go at a fast pace and is able to keep that for an extended period of time, where other people get tired and start to huff and puff. She doesn't get there. She just goes fast and stays there."
In fact, the next closest athlete to Noble was Darien High School's Mairead Clas, as the sophomore was second overall with a time of 14:34.
"From the aspect of the sport, it is great to witness," Dubin said. "To see someone excel at such a high level, it brings a level of excitement to the meet in general. Regardless of what team you're cheering for, to see an athlete that dominant and that much better than a quality field of runners is amazing. The other girls in the FCIAC that were finishing in the top 10 were still high-level state competitors. For someone to run that much faster than everyone else is great. The parents were cheering on and the kids from other schools were watching and cheering on as well. You can hear the buzz."
While Noble stole the show with her outstanding time and gold medal performance, Big Red had two other athletes that took home top 25 times, as well as All-FCIAC status.
The lone senior runner for the Cardinals during the FCIAC cross-country championships, Zoe Harris, was her usual lights out, taking silver on the team and 18th overall with a time of 15:38.
"Zoe is a tremendous athlete and she has success every year and every season that she steps out there," Dubin said. "Last year during the outdoor season, she got a lot of success on the track, particularly the 800. So, for her to come back this season and become an All-FCIAC in cross-country at a distance race really goes to show her athleticism. For her to get 18th shows the depth of the league because she's a state champion in the 800, but our league is so deep distance-wise that she's 18th."
And for Dubin, seeing Harris succeed is a very rewarding experience. The lone senior on the cross-country roster has been coached by Dubin for most of her tenure with the Cardinals.
"Zoe has been a vital member of the program in all the seasons and all the years she's been here," Dubin said. "When Greenwich shows up to a meet, people want to know what races Zoe Harris will be competing in and what time she will be running. She's a known commodity out there, and people want to see the show. She's an amazing asset to the program, and the success that we had throughout the years is due to having Zoe Harris in the program."
Not to be outdone was Kaitlyn Lisjak, as the sophomore ended her championships third on the team and 23rd overall, posting a time of 15:45. Junior Eadaoin Clarke took home fourth on the Greenwich High team and 51st overall, crossing the finish line with a time of 16:18. Rounding out the scoring for the Lady Cardinals was sophomore Catarina Gaspar, as she was fifth on the team and 54th overall, netting a time of 16:22.
Freshman An Suzuki had a great performance at her first FCIAC championship meet. Her time of 16:53 was took enough for sixth on the Cards and 58th overall. Two spots and two seconds away from Suzuki was teammate Sophia Eberwein, as the sophomore rounded out the team.
While this was a solid performance for Greenwich High, the team has little time to celebrate. It's back to work this week for GHS, as the team gears up for tomorrow's CIAC class LL championship meet. That event will take place at Wickham Park beginning around 3:10 p.m.
When it comes to the class LL championship meet, Dubin said that he wants exactly what the team did during the FCIAC championships.
"We need all seven girls on the line to put together a solid race," Dubin said. "Throughout the year there was usually one person that seemed to have an off race. We can't afford to have a bad day at the class LL meet. We need everyone to put together a complete race and to do their best, which is what they did during the FCIAC meet. We can absolutely do that for the class LL meet. I have no problem hitching the wagon to these horses and see how far we can go."
Tags:
CIAC
,
ctxc
,
FCIAC
,
FCIAC Championships
,
greenwich
,
Greenwich Girls Cross-Country