October 25, 2019
Greenwich Boys Take Sixth Place at FCIAC X-C Championships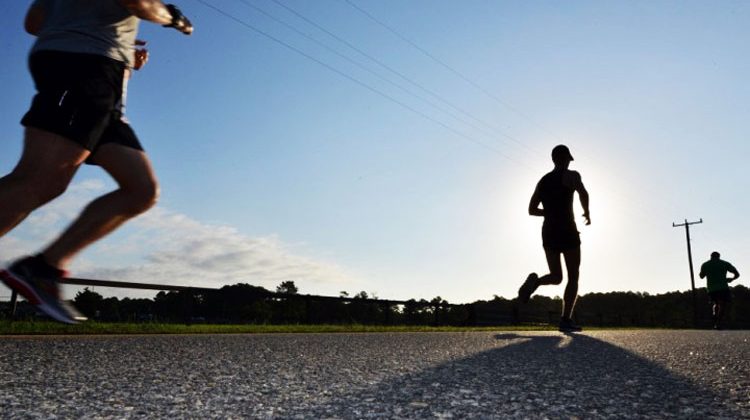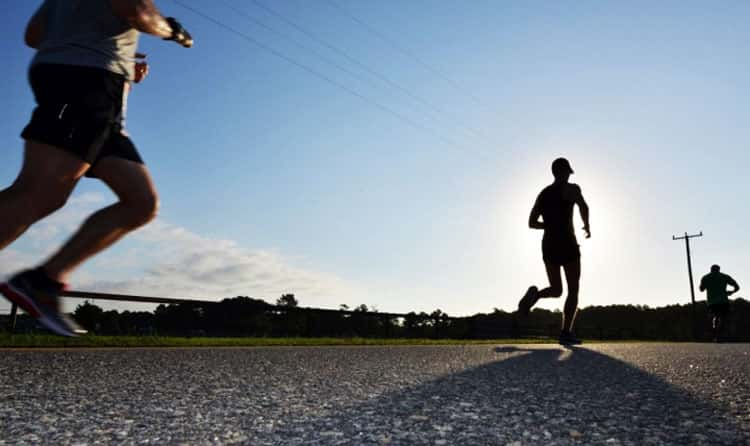 By Paul Silverfarb
The Fairfield County Interscholastic Athletic Conference boys' cross-country meet was a big deal for Greenwich High School.
In addition to placing a runner in the top 10, the Cardinals finished the event in a place they haven't been in quite some time.
Greenwich High ended the FCIAC championships, which took place at New Canaan's Waveny Park, sixth overall, netting 184 points.
Big Red's placement against some top-notch competition this year was the best overall finish a Greenwich High School boys' cross-country team has had since 2001. And that year was a sixth-place finish as well.
GHS head coach Sean Astle said that he went through the GHS record books dating back to 1997 and said that there still wasn't a team that had a better finish.
"It was big time for us," Astle said. "This was the best team the Greenwich High boys have had in at least 20 years. This is my third year as the head coach here and we have steadily improved. And, that's the mentality that we are taking. We are trying to chip away because our conference is a bear. You're not just going to jump to first in one year overnight against some of these teams. We are very pleased with our progress. We were eighth last year and we are really moving up. We're a young team so we got our eyes set on doing better next year."
Overall it was Staples High School that dominated the meet, crushing the competition and taking home the team gold with a score of 45. Ridgefield was the next closest team, grabbing second with a score of 77. Not too far away from the Wreckers was Danbury, as the Hatters placed third with a score of 96. Trumbull High grabbed fourth overall with a score of 108, and Fairfield Warde High School rounded out the top five team finishers with a score of 155.
"We have a great group of young guys and they are working really hard," said Astle. "Our senior, who is one of the best in the conference and in the state, Alexander Bein, is our engine. We are just chugging along trying to follow him."
And, it was Bein who took home a top 10 finish for Big Red. The senior captain crossed the finish line with a career-best time of 16:11, which was good enough for 10th overall and All-FCIAC status.
For Astle, seeing Bein lead the Cardinals gives him a great sense of pride. When Bein was a freshman at GHS, he was only the fifth fastest freshman on the roster. Working hard and dedicating himself to the sport of running, Astle said that Bein has significantly improved every year and is now a top-10 cross-country runner in a highly competitive FCIAC.
"Honestly he could have been higher on a given day, but we just tip our hat to the other kids," Astle said. "Looking forward and coming up to the state meets, we wouldn't be surprised if he moved up and beat some of those guys. Alexander is a tremendous competitor in the classroom and certainly on the track and cross-country field. We are really proud of him. He's the epitome of a student-athlete and a leader. He's the captain of the team and we all follow him at both practices and during meets."
While Bein was dominant is his performance, Greenwich High School also had three other athletes finish in the top 50 overall. Leading that pack was sophomore Zachary Jelinek, as he was the second fastest on the squad and crossed the finish line with a time of 16:57.
During the outdoor track season last year, Zach came on strong for Greenwich High School and Astle is thrilled that he was able to keep the good times rolling by faring well at this year's FCIAC cross-country finals.
"He's kept it going and is really our No. 2 guy for the team," Astle said. "He had a really big day at FCIACs and we wouldn't have finished sixth without him. He took second team All-FCIAC, which is a tremendous accomplishment on that course. He ran a very impressive time for a sophomore."
Greenwich's other top-50 runner, Charlie Noble, is arguably the top freshman in the FCIAC. His time of 17:47 was good enough for third on the team and 44th overall. Astle said that his performance was strong, especially when you consider he's a freshman competing in his first championship meet.
"He really stepped it up for us," Astle said. "He ran the varsity race, grabbed a top-50 finish and picked up a sub 18 in the 5k. Those are impressive things to see from a freshman. We are really excited to see him progress the rest of his career here."
Big Red's other top-50 runner was Robert Enslein, as the sophomore's time of 17:53 placed him fourth on the team and 49th overall.
Keeping up with Enslein was junior David Levine. His time of 18:08 placed him 54th overall and fifth on Big Red. Andrew O'Donnell was strong for GHS as well, as he grabbed 60th overall and a time of 18:21. Rounding out the performances for the Cardinals was junior Danforth Fales, as the junior's time of 18:37 placed him seventh on the team and 71st overall.
And with Bein the lone senior of the seven athletes that toed the starting line at FCIAC, Astle knows the future is bright at GHS.
"It's awesome and great to see," Astle said. "We're still going to have some guys coming back over the next year or two or, in some cases like Charlie, three years. They are just going to get better and that's just our mentality. It's next man up. We had a real senior-heavy team last year and these young guys not only kept the ball where it was but are keeping it rolling. We moved up in the league, despite losing five or six seniors from last year. These kids don't want to take a back seat and don't care for excuses. They don't care how young they are. They are ready to get out there and compete."
And Astle's young flock of Cardinals will be back in action Saturday afternoon when they travel to Wickham Park for the CIAC class LL championships. The race should begin around 3:40 p.m.
"We are not scared when we step on that line," Astle said. "They don't care that they are sophomores and a freshman. They are there to run. If those kids next to them are seniors, it's not even a factor in their heads. They are out there to compete. I expect them to go out aggressive. Their youth might catch up to them, but they are going to try and do as well as they can. They don't want their season to end on Saturday and are going to whatever it takes to move on as a team."
Tags:
cttrack
,
ctxc
,
FCIAC
,
FCIAC Championships
,
greenwich
,
Greenwich Cross-Country
,
Greenwich High School